6 Steps to Become a Nurse Entrepreneur
Learn what nurse entrepreneurs do, why nurses choose to open their own business, and how you can become a nurse entrepreneur.
Nurse entrepreneurs are nurses who use their nursing skills to open their own business.

Entrepreneurship is a natural next step for nurses looking to lead innovative solutions in healthcare.

Find out what steps you can take to help you become a successful nurse entrepreneur.
Nurse entrepreneurs blend nursing skills and business skills into a career that allows them to make their own schedule and be their own boss. If you're looking for a role that allows you to choose how you want to apply your nursing skills, becoming a nurse entrepreneur may be for you. Discover why nurses choose to become nurse entrepreneurs and what steps you need to take to become a nurse entrepreneur yourself.
Why Become a Nurse Entrepreneur?
Nurses choose to go into business for themselves for many reasons. Some nurses want more flexibility, more time with family, and more earning potential.
For Shelly Patularu, she chose entrepreneurship to have more time with her twins and baby girl.
"I wanted the ability to be with my kids and work while they sleep and create a scalable business that will allow me to make more money than I would in my traditional nursing job," says Patularu, who owns her own lactation consulting business that specializes in twin chestfeeding.
Nurses open their own businesses to gain independence, autonomy, and express their creativity as did Tori Hamilton, founder of The Mama Nurse Perinatal Wellness Centre.
Some want to fill a need for nurses or patients in a way they wish it had been filled when they'd had the same need. Nurses can play a crucial role in healthcare innovation and lead in solutions for nurses.
"I chose to run Nurse First Travel Agency because I lived the struggle of trying to find an agency that is honest and transparent about exactly what the assignment is," says Jeremy Commisso, founder and CEO of Nurse First Travel Agency.
How Do I Become a Nurse Entrepreneur?
Nurses can take different paths to entrepreneurship based on their education level, specialization, skills, and business plan. Most nurses will complete similar steps to open their own business.
1. Gain Clinical Experience
The minimum licensing requirements for nurse entrepreneurs vary greatly based on the business. If you want to open your own private practice, you need to hold a master of science in nursing degree as a nurse practitioner (NP) in a full-practice authority state. Registered nurses with an associate degree in nursing or bachelor's degree can become health bloggers, legal nurse consultants, or specialized care providers.
Before you think about opening your own business using your nursing skills, you need to gain clinical experiences that help you build those skills. During this step, strengthen your nursing skills, brainstorm innovation, gain lived experiences, and become the best nurse you can.
Later, those nursing skills lend credibility to your business and will set you apart from other entrepreneurs. Nurses also gain transferable soft skills used to succeed in business, including:
Planning

Strategizing

Delegation

Problem-solving
"Your nursing skills are definitely an asset. My knowledge as a nurse gives my clients the trust and confidence that I'm providing the right care solution," Lori Sears, owner of Assisted Living Locators West Valley, says.
If you keep your nursing license in good standing, you can use your nursing skills in your business if the situation calls for it, too.
2. Find Inspiration in Your Clinical Nursing Experience
After you've gained clinical experience, your perspective as an experienced nurse will help you identify unmet needs of your patients or coworkers. Once identified, creating a business around this gap or a solution to this issue is a great next step.
"As a travel nurse, I know firsthand how disheartening it can feel to be burned by multiple agencies and get stuck with an assignment that doesn't meet your needs," Commisso says. "I spent a lot of time wrestling with the complexities of the industry and unclear contracts I was given and decided to fill those gaps."
The inspiration for your business can also come from the needs of your patients that you see are not currently met well. When Patularu was pregnant with twins, for example, she noticed a lack of information for chestfeeding twins. At the time, she was working with chestfeeding families in public health for several years. This inspired her to pursue her current entrepreneurial plans.
"After the birth of my twins and overcoming many struggles and exclusively breastfeeding for two years, I decided to complete my requirements and write the International Board Certified Lactation Consultants (IBCLC) Exam," Patularu says.
3. Consider Pursuing Relevant Certifications
Nurse entrepreneurs need to think about what nursing certifications they will need in their business. For some business ideas, you may only need to renew your basic certifications such as:
Your nursing license

Certification in your speciality area

Basic life support

Advanced basic life certification

First aid certification
Other certifications may benefit nurses based on the type of business they open or the demand for the nursing certification. NPs may benefit from a certification in their specialty.
4. Create a Business Plan That Allows You to Use Your Nursing Skills to Fill a Unique Need
Before you create your business plan, you need to "know your why," as Tina Baxter, founder of The Nurse Shark Academy, put it. Figuring out your why can help guide the mission, values, and goals of your business.
To find your why, ask yourself these questions:
Why do you want to go into business?

What purpose does your business serve?

What problem does your business solve?

What market is there for your business?
The answers to these questions help not only shape the mission of your business, but they also help you push through the hard times, determine your main customers, and establish the need you'll fill. You'll need to know all of these things before you can create your business plan.
Your business plan should include:
An executive summary

A detailed description of your business

An analysis of your competitors

An analysis of your target audience and how you will reach them

Any additional information in the appendices
In your business plan, you will need to plan for the following:
How your business will run

How the leadership and human resources of your business will be structured

How you'll market your business

How your business will make money and how much money you need to start
Nurses entrepreneurs have more to consider than other entrepreneurs. Unlike other entrepreneurs, as a nurse, you may have to:
All of these are examples you should include in the appendices of your business plan. Once you create a business plan with all the necessary information and details, you'll be ready to start securing funding from a variety of sources for your business.
5. Secure Funding for Your Business
No matter what your business plan, you'll need some kind of funding for it. How much money you'll need and what you need the money for depends on your business plan.
All entrepreneurs have to make sure they save money to market their business and to support themselves until their business turns a profit. Other expenses depend on the business.
NPs who want to open their own practice need to pay for:
Legal fees

Certifications

Staff salary

Equipment
A health blogger may already have what they need to start blogging, so their only expense other than marketing and living expenses, may be the domain name that hosts their blog.
You can get this funding from several sources. Hamilton said her partner's reliable income makes up for her less reliable income from private practice and helps cover living expenses. Other ways to get sources of income include:
Get a small business loan, if you have a registered corporation or LLC

Borrow from a 401(k) if you have one

Use your savings

Apply for a small-business credit card, even if you're not a registered corporation

Ask friends or family to borrow money
6. Grow and Market Your Business
Marketing your business is key to growing your business, so it can sustain itself and even thrive. Yet, deciding how to market and choosing where to market your business can overwhelm business owners.
"It's easy to become very overwhelmed with all the different ways to promote your business," Hamilton says.
Some ways to promote your business include:
Social media

Paid advertising

Word of mouth

Blogging

High rankings on Google search
Meet Our Contributors
Shelly Patularu, BScN, RN, IBCLC
Shelly Patularu is a registered nurse and international board certified lactation consultant (IBCLC). She spent five years working as a community nurse before pivoting her career and working in maternal-child health with a focus in supporting chestfeeding families. After the birth of her twins and realizing the huge lack of reliable chestfeeding information for twin moms, Patularu became an IBCLC. Patularu has since created an online twin chestfeeding course, runs a website and Instagram account dedicated to helping twin moms, and has a small private lactation consultant practice that specializes in twin chestfeeding. You can find Patularu at www.twinmomguide.com or on IG @twinmomguide.
Tori Hamilton, BScN, RN Psychotherapist, IBCLC, PMH-C
Tori Hamilton provides business coaching to nurses and other wellness professionals aspiring to grow their online businesses. She is the founder of The Mama Nurse Perinatal Wellness Centre where she provides lactation, sleep, and mental health support to parents and guardians. She is an RN psychotherapist, certified perinatal mental health professional, and international board certified lactation consultant. Hamilton began her journey into entrepreneurship after spending eight years working in the hospital as an obstetrical nurse. You can connect with her on Instagram @themamanurse and on her website themamanurse.com.
Jeremy Commisso, Founder and CEO of Nurse First Travel Agency
Jeremy Commisso is the founder and CEO of Nurse First Travel Agency. His goal is to cultivate a "nurse with agency" culture that prioritizes the nurse's needs. Commisso attended Northwest State Community College to receive his associate degree in nursing. His own experience as a registered nurse, as well as a cath lab and critical care travel nurse, allows him to be aware of the problems in the nursing industry and fuels his drive to transform it one nurse at a time.
Lori Sears, RN, Dementia Care Certified
Lori Sears is the owner of Assisted Living Locators West Valley in Arizona. She is a registered nurse and has been in the senior healthcare industry helping families for over 18 years. She enjoys helping seniors and their families navigate through the stressful and confusing search for assisted living options. Sears has worked in skilled nursing, acute rehab hospital, and other areas of the healthcare arena.
Tina Baxter, APRN, GNP-BC
Tina Baxter is an advanced practice registered nurse and a board-certified gerontological nurse practitioner through the American Nurses Credentialing Center. Baxter resides in Indiana and has been a registered nurse for over 20 years and a nurse practitioner for 14 years. She is the owner of Baxter Professional Services, LLC, a consulting firm which provides legal nurse consulting services for attorneys and insurance professionals, among other services. She is also the founder of The Nurse Shark Academy where she coaches nurses to launch their own businesses.
You might be interested in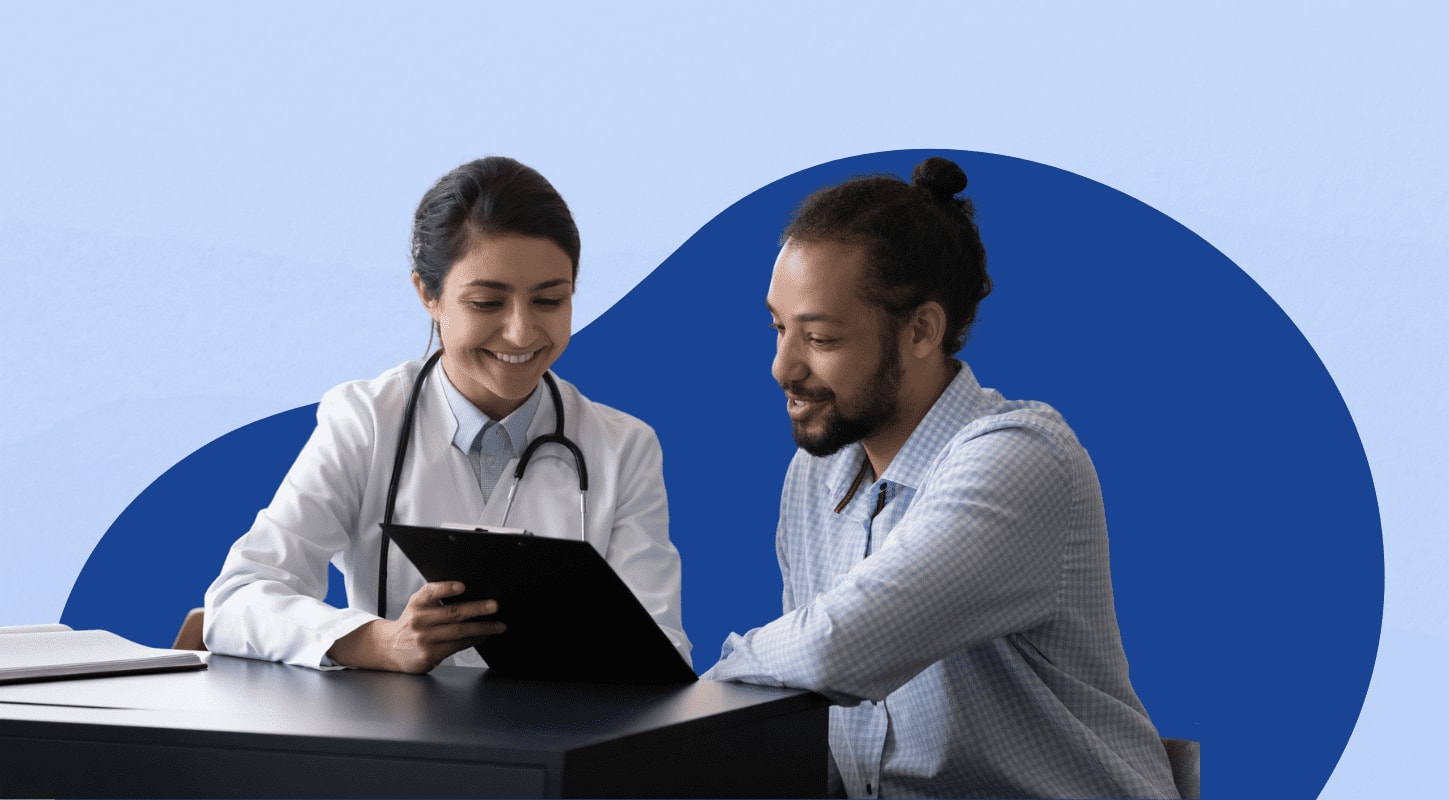 Meet a Nurse Entrepreneur
Are you a nurse considering owning your own business? Hear from a nurse entrepreneur what you need to know from a nurse who did it.
Nursing Jobs You Can Do From Home
Nurses interested in online nursing jobs can pursue more opportunities than ever before, including RN jobs from home in telehealth, case management, and other fields.
Reviewed by
Our Integrity Network
NurseJournal.org is committed to delivering content that is objective and actionable. To that end, we have built a network of industry professionals across higher education to review our content and ensure we are providing the most helpful information to our readers.
Drawing on their firsthand industry expertise, our Integrity Network members serve as an additional step in our editing process, helping us confirm our content is accurate and up to date. These contributors:
Suggest changes to inaccurate or misleading information.
Provide specific, corrective feedback.
Identify critical information that writers may have missed.
Integrity Network members typically work full time in their industry profession and review content for NurseJournal.org as a side project. All Integrity Network members are paid members of the Red Ventures Education Integrity Network.
NurseJournal.org is an advertising-supported site. Featured or trusted partner programs and all school search, finder, or match results are for schools that compensate us. This compensation does not influence our school rankings, resource guides, or other editorially-independent information published on this site.
Are you ready to earn your online nursing degree?
Whether you're looking to get your pre-licensure degree or taking the next step in your career, the education you need could be more affordable than you think. Find the right nursing program for you.