Credit: Fat Camera / Getty Images
In our Ask a Nurse series, experienced nurses provide an insider look at the nursing profession by answering your questions about nursing careers, degrees, and resources.
---
Question: What is the quickest route to attaining an FNP degree when you do not have a nursing degree?
There are several paths a family nurse practitioner (FNP) candidate may take to get their degree and start practicing. Ultimately, an FNP has a:
Registered nurse (RN) license

Master of science in nursing (MSN) degree

Certification from one of two national organizations
An FNP may also seek a terminal doctor of nursing practice (DNP) degree.
The path you take to achieve this end goal can vary. Explore the different factors involved so you can determine the route that best meets your needs.
Undergraduate Education
Your starting point will determine the length and intensity of your academic options. FNP candidates can begin their careers from various starting points outside of nursing. They may have graduated from high school or hold an associate or bachelor's degree in another field.
High school students may choose to enter an associate degree in nursing (ADN) program or a bachelor of science in nursing (BSN). When a student attends full time, an ADN program is around two years, and a BSN program is typically four years. Students may find an accelerated course or choose to attend part time, both of which affect the length of time they're in school.
There are similarities in the admission requirements for a BSN and an ADN program. Students are required to have graduated high school or have their GED certificate. The school requirements will include:
Written application

School transcripts

Minimum GPA

Application Fee

18 years of age or older

Prerequisite classes

Essay or personal statement

Criminal background check

Drug screening
Admission into an ADN or a BSN program requires prerequisite classes that differ based on the program. Admission into an ADN program usually requires classes a student has taken in high school, such as algebra, biology, physiology, nutrition, and chemistry. The minimum GPA depends on the program but is often between 2.0-2.5.
Admission into a BSN program requires college-level prerequisite classes that include biology, chemistry, human anatomy, human physiology, English composition, psychology, and sociology.
The minimum GPA varies depending on the institution. It can range from 2.8-3.2 on all graded undergraduate coursework. Some BSN programs also require in-person or online interviews.
Students who have a bachelor degree in another field may choose an accelerated BSN program. These programs are often between 12-18 months. Students must have graduated from an accredited nursing program with a 3.0 GPA or higher. The remaining admission requirements are similar.
Students usually are required to submit an essay, letters of recommendation, resume, and pass the Assessment Technologies Institute Test of Essentials Academic Skills.
While graduating from an ADN program takes less time and money, students with a BSN are offered greater employment and advancement opportunities. Additionally, more states are moving toward requiring nurses to hold a BSN degree to practice.
Licensure
After graduating from an accredited program with an ADN or a BSN, the FNP candidate must pass the National Council Licensure Examination (NCLEX-RN). All states require RN candidates to take and pass this test to get their RN license to practice.
After passing the NCLEX-RN, students will submit their scores and other necessary information to their state board of nursing to get their state licensure. The requirements for each state varies, so it's important to check those requirements before you are ready to apply.
Graduate Education
Most graduate programs strongly advise or require FNP candidates to have at least two years of experience as an RN. FNPs must graduate from an accredited MSN program. Candidates may begin an MSN program with an ADN or a BSN. You may find an in-person or online nursing program to complete your coursework. However, all clinical experiences must be completed in person.
When evaluating online NP degree programs, determine if they are 100% online or if the school has an on-campus requirement. This is particularly important if the campus for your online program is a significant distance from your home.
The length of an MSN program depends on the college and the student. Most can be finished in two to three years. Some programs offer an accelerated option, but all clinical hours must be completed.
Admission requirements for an MSN program vary depending on the institution. Generally, candidates must have:
A cumulative GPA of 2.75- 3.0 in all undergraduate coursework

An active license to practice in the state

A college-level statistics and chemistry course with a grade of "C" or higher
Some institutions may require criminal background checks, drug testing, personal interviews, or GRE scores. Some schools do not require GRE scores but give priority to students who submit them.
Schools may also have nonacademic requirements for admission. This could include access to a car and the expectation to provide drug testing throughout the program, depending on the institution where the student has their clinical experiences.
Family nurse practitioner candidates who have an ADN may choose an RN-to-MSN bridge program. These accelerated and often challenging programs are designed to confer a BSN and MSN on the student at graduation.
Admission requirements are similar to those for BSN students applying to an MSN program. Additionally, the program is also completed in 2-3 years.
Certification
After graduating from an MSN program, FNP candidates must take one of two national certifications to apply to practice in their state. The American Nurses Credentialing Center and the American Academy of Nurse Practitioners offer certification examinations.
To be eligible for the certification examination, an FNP candidate must hold an active RN license and graduate from an accredited MSN or DNP program, which includes advanced pharmacology, advanced physiology, and advanced health assessment classes.
After passing the certification exam, the FNP candidate submits the necessary paperwork to their state board of nursing.
Shortest Route to an FNP
Considering the steps involved to becoming an FNP, one route appears to be the shortest. Students who choose to attend an ADN program full time may complete the coursework in roughly two years.
After finishing two years of experience as an RN, they may then apply to an RN-to-MSN program, which they can complete in another 2-3 years. Hypothetically, this means a student could complete the necessary education and experience in 6-7 years.
Students who choose to earn a BSN first may complete the necessary education and experience in 8-9 years. It is important to note that these are the best-case scenarios and do not account for unexpected events that may slow plans.
In Summary:
The fastest route to becoming an FNP entails completing an ADN, enrolling in an RN-to-MSN program, and completing the BSN and MSN simultaneously in 2-3 years. Most MSN programs can be finished in 2-3 years.

Hypothetically, students who do not experience any unexpected obstacles could complete the path to FNP within 6-7 years by first getting an ADN, completing two years of experience, and enrolling in an RN-to-MSN program.
You might be interested in
Ask a Nurse: How Do I Negotiate a Higher Salary?
Want to know if you should negotiate your salary as a brand new nurse? The answer is, yes, you should! Learn here about what it…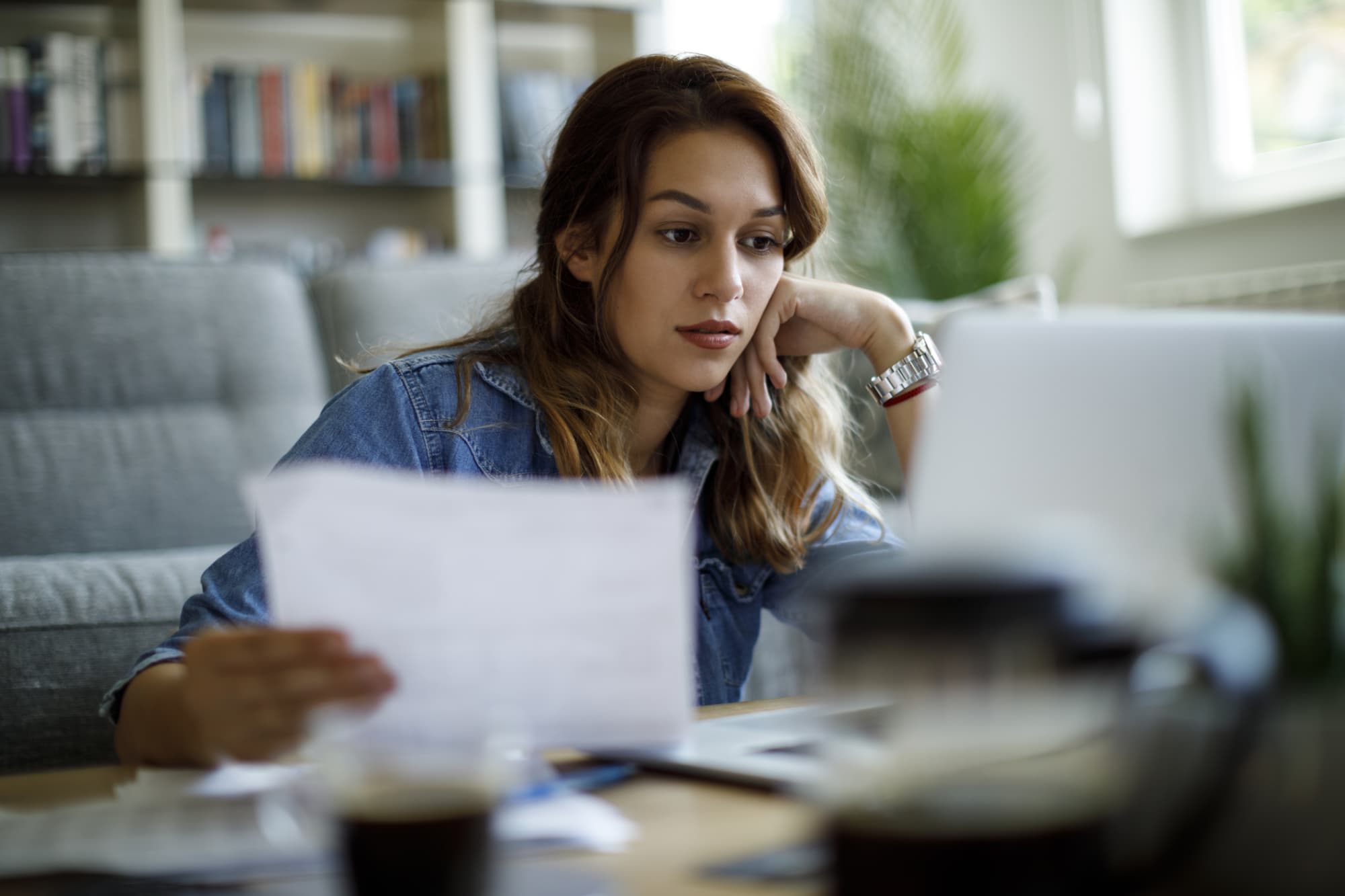 Ask a Nurse
Lifestyle
Nurse Spotlight
Ask a Nurse: I Was Arrested — Can I Become a Nurse?
Can I become a nurse if I was arrested? The simple answer is yes and no —it depends on your state and if your conviction…
Reviewed by
Our Integrity Network
NurseJournal.org is committed to delivering content that is objective and actionable. To that end, we have built a network of industry professionals across higher education to review our content and ensure we are providing the most helpful information to our readers.
Drawing on their firsthand industry expertise, our Integrity Network members serve as an additional step in our editing process, helping us confirm our content is accurate and up to date. These contributors:
Suggest changes to inaccurate or misleading information.
Provide specific, corrective feedback.
Identify critical information that writers may have missed.
Integrity Network members typically work full time in their industry profession and review content for NurseJournal.org as a side project. All Integrity Network members are paid members of the Red Ventures Education Integrity Network.
NurseJournal.org is an advertising-supported site. Featured or trusted partner programs and all school search, finder, or match results are for schools that compensate us. This compensation does not influence our school rankings, resource guides, or other editorially-independent information published on this site.
Are you ready to earn your online nursing degree?
Whether you're looking to get your pre-licensure degree or taking the next step in your career, the education you need could be more affordable than you think. Find the right nursing program for you.