Medical Assistant Salary Guide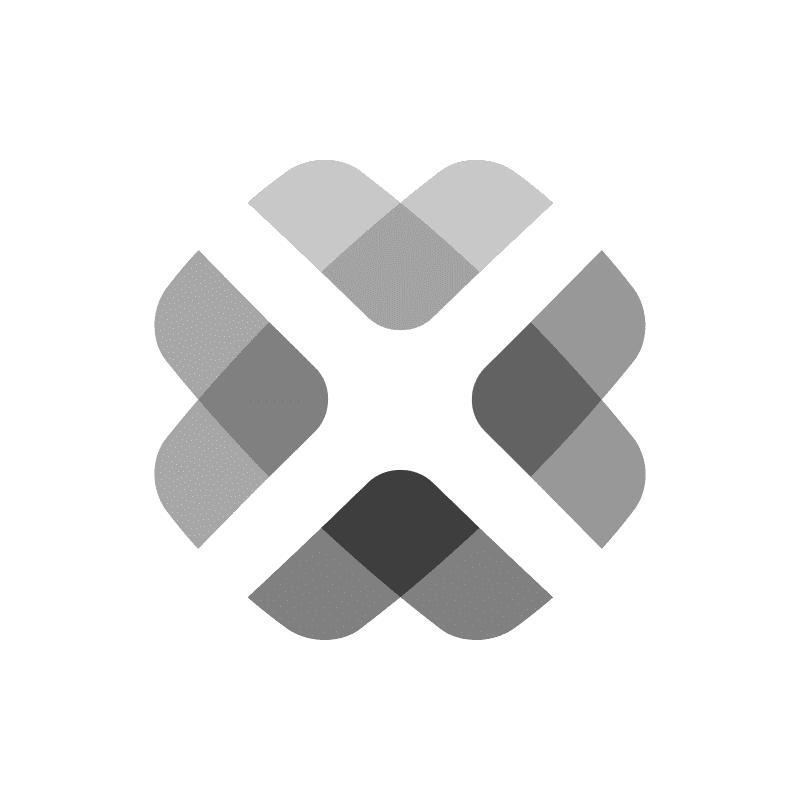 Medical assistant salaries may be lower than other healthcare roles, but the short education timeline quickly leads to higher-paying opportunities.
Becoming a medical assistant can be an entry point into the healthcare field and a bridge to career advancement. Medical assistants also earn steady pay increases that correspond with experience, and the majority receive benefits, such as health insurance, paid vacation, sick leave, and membership in the American Association of Medical Assistants (AAMA).
Read on for information about average salaries, the highest and lowest paying states, how medical assistant salaries compare to those of nursing professionals, and ways to increase your income.
Fast Facts About Medical Assistants
Employment of medical assistants is projected to increase by 19% from 2019-2029.
Medical assistant salaries range from $27,000-$51,000.
Physician offices are the largest employers of medical assistants.
Source: BLS
Average Salary for Medical Assistants
The U.S. Bureau of Labor Statistics (BLS) reports the average annual salaries and hourly wages for medical assistants are as listed below, with the bottom 10% earning $26,930 a year, or $12.95 per hour, and the highest 10% making $50,580 per year, or $24.32 an hour.
How much medical assistants make can depend on geographic location, workplace setting, and skills and experience.
A comparison of average annual salaries for medical assistants versus similar occupations shows medical assistants earn more than other types of healthcare assistants and aides, except in the case of licensed practical or vocational nurses, who earn higher incomes.
$36,930
Average Annual Salary
Source: BLS, August 2021
$17.75
Average Hourly Wage
Source: BLS, August 2021
What Kind of Salary Growth Can Medical Assistants Expect?
Medical assistants can expect an upward trend in their salaries and opportunities for career advancement the longer they stay in the profession. Learning new skills and increasing medical knowledge can lead to higher-level positions and more leadership opportunities in healthcare. Clinical specialties can also open doors to more responsibilities, as can obtaining certification and additional degrees.
A 2020 study conducted by the National Healthcareer Association (NHA) found that, of the 197 employers of medical assistants surveyed, 35% believe that medical assistants have more responsibility than in the prior year and perform more advanced skills. For example, 48% of the organizations report that their medical assistants conduct phone screening and triage, 39% say their medical assistants handle medical scribing, and 37% use medical assistants as health coaches.
Average Annual Salary of Medical Assistants, by Experience
Note: Salaries reflect full-time CMAs employed in a physician's practice.
Highest and Lowest Paying States for Medical Assistants in 2020
The tables below list the highest and lowest paying states for medical assistants. The geographical variations in pay rates often result from factors like cost of living and employment demand.
As shown below, top-paying Alaska, Washington, D.C., and Massachusetts rank among the states with the highest cost of living. The lowest paying states of Mississippi, Alabama, and Arkansas count among the top six states with the lowest cost of living.
According to the BLS, Alaska stands in second place for the highest concentration of medical assistant jobs and location quotients.
Highest Paying States for Medical Assistants

| State | Annual Average Salary |
| --- | --- |
| Alaska | $46,610 |
| Washington | $45,700 |
| Washington, D.C. | $45,340 |
| Massachusetts | $43,090 |
| Minnesota | $43,090 |
Source: BLS
Lowest Paying States for Medical Assistants

| State | Annual Average Salary |
| --- | --- |
| West Virginia | $29,820 |
| Alabama | $29,950 |
| Mississippi | $30,550 |
| Louisiana | $31,110 |
| Arkansas | $31,530 |
Source: BLS
Highest Paying Metropolitan Areas for Medical Assistants
Salaries in metropolitan areas also vary due to cost of living and employment demand. The five highest-paying cities listed below reside in the notoriously expensive San Francisco Bay Area and Seattle.
In addition to topping the list for average medical assistant salary, the San Francisco-Oakland-Hayward metro area ranks #10 among locations with the highest employment level of medical assistants.
Top Paying Metropolitan Areas for Medical Assistants

| City | Annual Average Salary |
| --- | --- |
| San Francisco — Oakland-Hayward, California | $53,960 |
| Vallejo — Fairfield, California | $53,660 |
| Santa Rosa, California | $52,520 |
| Seattle — Tacoma — Bellevue, Washington | $49,070 |
| San Jose — Sunnyvale — Santa Clara, California | $49,020 |
Source: BLS
Highest Paying Workplaces for Medical Assistants
The table below includes the five most common workplaces for medical assistants, listed by average salaries. The BLS reports that more than half of all medical assistants were employed in physicians' offices in 2019, followed by hospitals at 15%. Specialization areas for medical assistants who work in offices of physicians include ophthalmology, optometry, and podiatry.
Typical duties in doctors' offices encompass taking patients' vital signs and recording health information, maintaining electronic health records, and assisting with examinations. In some offices, medical assistants may also perform administrative tasks, such as answering phone calls and scheduling patient appointments.
Hospital and clinical medical assistants may, if allowed by their state laws, conduct tests, sterilize medical instruments, advise patients about their medications, and perform basic healthcare tasks and first aid.
Top Paying Workplaces for Medical Assistants

| Workplace Setting | Annual Average Salary |
| --- | --- |
| Outpatient Care Centers | $42,330 |
| General Medical and Surgical Hospitals | $38,200 |
| Offices of Physicians | $36,580 |
| Offices of Other Health Practitioners | $33,210 |
| Continuing Care Retirement Communities and Assisted Living Facilities for the Elderly | $30,870 |
Source: BLS
How Do Medical Assistant Salaries Compare to Other Healthcare Roles?
The chart below illustrates how medical assistants' average annual salaries stack up against similar assistant and aide positions. As shown, licensed practical and vocational nurses earn more, and transitioning into nursing may be an attractive career advancement move for medical assistants.
4 Ways to Increase Pay As a Medical Assistant
With the top percentile of medical assistants' earning annual salaries of $44,550, this section discusses some ways to earn more as a medical assistant.
1.

Become a Certified Medical Assistant (CMA)

There are many benefits to becoming a certified medical assistant. According to the NHA survey of employers, 89% encourage or require medical assistants to obtain certification, 72% report using certification as screening criteria, and 63% increase salaries for employees who become certified.

Organizations that certify medical assistants include American Medical Technologies, Certifying Board of the American Association of Medical Assistants, National Healthcareer Association, and National Center for Competency Testing.

Qualification to take certification exams generally requires completion of an accredited or approved college-level medical assisting education program, with coursework in anatomy, mathematics, pharmacology, and physiology.
2.

Seek Out Per Diem Medical Assistant Work

Per diem medical assistants work varying schedules, depending on the days they have available and the needs of the employer. Per diem work often entails substituting for medical assistants on vacation or sick leave or in facilities experiencing staff shortages.

Workplaces might include clinics, hospitals, and outpatient facilities. According to ZipRecruiter, the average per diem medical assistant salary totals more than $56,000 a year, which exceeds even the top end salaries for non-per diem medical assistants.
3.

Earn Your Degree

Medical assistants have a solid foundation for advanced roles in medical professions, including nursing. Having already completed a postsecondary certificate in medical assisting, medical assistants may have transferable credits toward an associate or bachelor's degree in nursing. Relevant coursework includes anatomy, first aid, medical law and ethics, and medical terminology, along with pharmacology, pathology, and physiology.

Earning an associate degree in nursing or a bachelor of science in nursing can result in increased job opportunities, career advancement, and higher salaries. Medical assistant-to-registered nurse (MA-to-RN) bridge programs can streamline the path to an RN license.
4.

Change Practice Settings

Increasing your medical assistant salary may require changing your work setting. Among the settings that employ the most medical assistants, outpatient care centers pay the highest wages, with average annual earnings of $42,330. Hospitals take the second spot, with average earnings of $38,200 per year.

PayScale reports that acquiring certain skills can result in above-average pay, such as operating electronic medical records, phlebotomy, and triage. Specialization can also pave the way to more lucrative positions in offices of dermatologists, optometrists, and podiatrists.
Frequently Asked Questions: Medical Assistant Salaries
---
What type of benefits do medical assistants have access to?
According to AAMA figures, approximately 86% of certified medical assistants receive paid vacations, 83% have dental coverage, and 74% benefit from major medical coverage. Other benefits include vision coverage, disability coverage, sick leave, and professional liability insurance.
Is a medical assistant a stable job?
The BLS's projected 19% employment growth for medical assistants from 2019-2029 points to solid job stability. Driven by an aging population, the demand for preventative services should continue to increase, and physicians will need medical assistants for clinical and administrative tasks.
Can I go from an MA to an RN?
Like medical assistants, RNs are also in high demand. Bridge programs that accelerate the educational timeline from medical assistant to RN offer a seamless transition from one profession to the other. Medical assistants have already taken many of the courses required to complete an MA-to-RN program during their medical assisting training.
What are the best opportunities for advancement as a medical assistant?
Advancement opportunities include pursuing national certification and earning a nursing degree. Developing certain skills, such as operating electronic health records, phlebotomy, and triage, or pursuing a specialization, can also lead to career advancement. Leadership and management experience often provide the potential for promotions as well.
Featured Image: Thomas Barwick / Photographer's Choice RF / Getty Images
---
Learn More About Medical Assistants
---
NurseJournal.org is an advertising-supported site. Featured or trusted partner programs and all school search, finder, or match results are for schools that compensate us. This compensation does not influence our school rankings, resource guides, or other editorially-independent information published on this site.
Are you ready to earn your online nursing degree?
Whether you're looking to get your pre-licensure degree or taking the next step in your career, the education you need could be more affordable than you think. Find the right nursing program for you.
Popular Resources
Resources and articles written by professionals and other nurses like you.