What Can You Really Do With a Nursing Informatics Degree?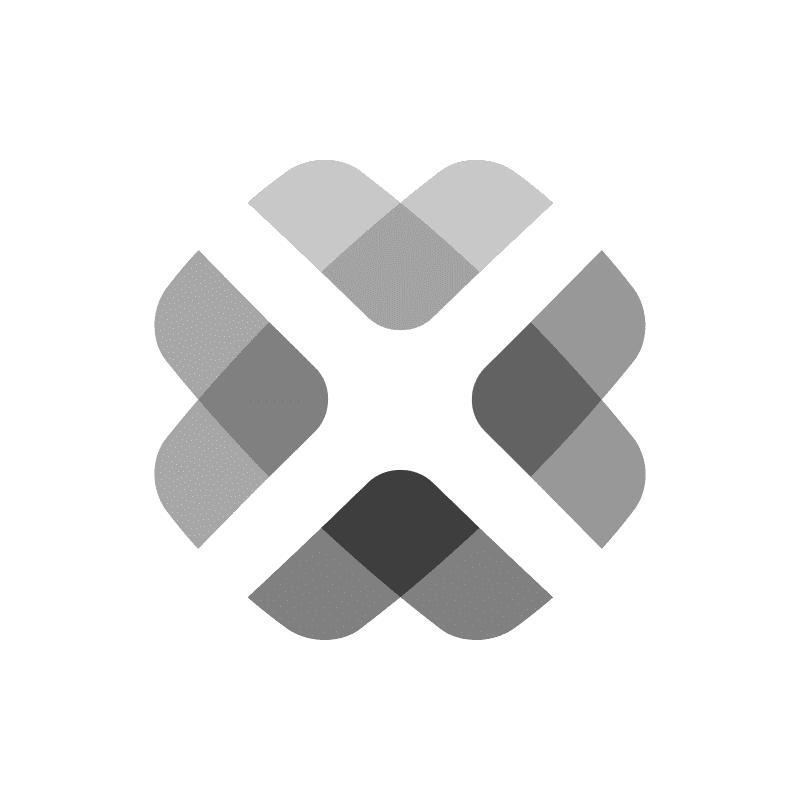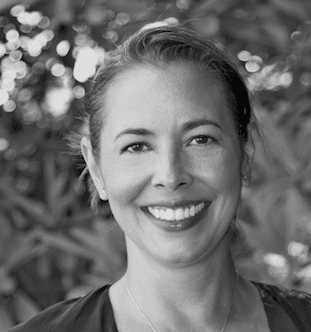 A degree in nursing informatics can launch you into a rewarding career that combines nursing training with information science for managing and improving patient care.
Credit: Hiraman / iStock / Getty Images Plus
Are you interested in nursing but also enjoy working with data and technology? A nursing informatics degree may be just what you are looking for, preparing you for a rewarding healthcare career beyond traditional patient-focused nursing roles. As a nurse informaticist, you will apply your training in nursing and information science to help healthcare organizations manage and improve patient care.
Use this guide to learn more about nursing informatics careers, salary prospects, and the different educational pathways you can pursue to enter the field.
What to Expect from a Career in Nursing Informatics
The healthcare industry relies on nursing informatics professionals with specialized training to analyze, manage, and communicate data from electronic health records and health information systems. As a nursing informaticist, you will play an essential role, keeping track of enormous amounts of patient data and guiding clinical and administrative decision-making.
Earning a degree in this rapidly growing and innovative field offers several advantages. You will make a competitive salary with opportunities for career advancement while helping healthcare providers meet their ever-expanding technological needs and impacting the quality of patient outcomes.
A nursing informatics degree emphasizes the use of computer technology for health data systems and project management. Healthcare organizations and technology companies hire graduates with nursing informatics degrees to manage and update electronic medical records, create new software applications, and implement best practices to streamline workflow.
These specialists use their training to improve healthcare outcomes, strengthen communication between healthcare providers and patients, and develop technology policies and practices in line with legal requirements. By facilitating the flow of information, nurse informaticists help healthcare facilities boost efficiency and keep costs down.
The healthcare industry requires skilled informatics specialists to handle the expanding amount of data used to improve patient care and decrease healthcare costs. The dependence on technology has transformed healthcare in fundamental ways, eliminating paper documentation, improving workflow and communication, and changing the delivery of patient care.
The increasing incorporation of technology and data analysis in healthcare practice will continue to drive employment opportunities in nursing informatics in hospitals, clinics, long-term care facilities, medical records companies, and other healthcare organizations. The U.S. Department of Labor projects nursing informatics jobs to increase by 7% between 2019 and 2029, from 632,400 to 679,000.
According to the Nurse Informatics Workforce Survey, conducted by the Healthcare Information and Management Systems Society (HIMSS) before the pandemic, 45% of nurse informaticists reported working remotely at least once a week. This trend gained momentum during the COVID-19 crisis, as healthcare employers and workers embrace the flexibility and convenience of working from home. Because three out of four nurse informaticists do not provide clinical care, options for remote work will likely expand.
Nursing informatics salary levels have been steadily rising. The HIMSS survey reports that, in 2020, almost half of all nurse informaticists earned over $100,000 annually, compared to only 33% in 2014. Similar to other nursing specialties, advanced degrees increase earning potential. Over 60% of nurse informaticists with doctorates make over $100,000, while only 25% of those with ADN/LPN credentials reach six-figure incomes.
Types of Degrees in Nursing Informatics
You can choose from a few different educational pathways to prepare for a career in nursing informatics. The minimum requirement for nurse informatics jobs is an ADN degree and RN license. However, most positions require at least BSN. You may also enter the field with a bachelor's in a related discipline such as health informatics or information technology.
Nurse informaticists with advanced training earn higher salaries and can move into leadership roles. An increasing number of these specialists hold graduate degrees, a certificate, or both. According to the HIMSS survey, 47% of nurse informaticists have a BSN degree, while 27% have earned a master's in nursing informatics, and 24% have a master's in nursing.
Master's Degree in Nursing Informatics
Requirements vary for admission to nursing informatics master's programs, but most schools admit students who have an undergraduate degree in nursing and an RN license. A master's in nursing informatics usually takes two years to complete, although some schools offer accelerated programs that last between 12 and 18 months. Some programs only admit students with one or two years of work experience in nursing or health informatics.
The curriculum focuses on healthcare information technology and systems. Depending on the curriculum, you can expect to take other courses in healthcare policy, evidence-based practice, systems and project management, and workflow and systems. You will also likely have to complete clinical hours, a practicum, or an internship.
Earning a master's in nursing informatics will boost your earning potential by several thousands of dollars. Based on HIMSS data, over half of all master's degree holders earn over $100,000 a year, compared to 34% of bachelor degree holders.
Doctor of Nursing Practice (DNP) With a Specialization in Nursing Informatics
A DNP focuses on clinical practice and leadership roles in contrast to a more-researched focused Ph.D. nursing program. A DNP in nursing informatics prepares you for teaching positions in informatics at the university level and senior administrative positions in healthcare and related organizations.
The length of time needed to complete a DNP degree depends on your educational background. BSN-to-DNP programs typically require 3-4 years while MSN-to-DNP degrees take two years or less to finish. A DNP curriculum in nursing informatics emphasizes statistics, data analytics, healthcare applications for technology, systems management, and leadership skills.
Earning a DNP in nurse informatics will expand your career options and significantly increase your salary potential. According to the HIMSS survey, 60% of nurse informaticists with DNPs make over $100,000 a year; 24% earn $151,000 or higher.
Careers With a Degree in Nursing Informatics
The healthcare industry's reliance on technology to manage and process patient data and improve healthcare outcomes has driven the expansion of career opportunities in nursing informatics. While over two-thirds of nurse informaticists work in hospitals or healthcare systems, a growing number have moved into specialized roles in diverse settings, such as clinics and ambulatory care facilities, medical records and technology companies, research organizations, and educational institutions.
Frequently Asked Questions About Nursing Informatics Degrees
---
Is a degree in nursing informatics worth it?
Earning a degree in nursing informatics will give you specialized skills in nursing, communications, and information science that prepare you for an array of career opportunities. This expanding field offers competitive salaries and a great deal of personal and professional fulfillment. According to the HIMSS survey, 77% of nurse informaticists report being highly satisfied with their career choice.
Can a degree in nursing informatics be earned online?
Many programs offer nurse informatics degrees online, typically at the graduate level. In response to the demand for informatics specialists, some schools have begun to offer online bachelor's degrees that combine RN training with an emphasis on nursing informatics. In an online program, you can take almost all coursework online, except for required in-person labs and clinical experiences.
How can a degree in nursing informatics influence earnings?
Depending on the specialty and educational level, nurse informatics salaries rank among the highest in the nursing field. The higher the degree, the greater the earning potential. Almost one-fourth of nurse informaticists with DNPs make over $150,000 annually, compared to 12% of those with master's, and 4% of bachelor's degree holders.
What types of courses are part of a nursing informatics program?
While courses vary by program and type of degree, an informatics curriculum will typically cover healthcare information systems, database management, project management, workflow design and management, and information security and privacy. Graduate programs also offer courses in advanced nursing practice, statistics for evidence-based practice, strategic planning, and organizational leadership.
Reviewed by:
Whende M. Carroll, MSN, RN-BC, is the founder of Nurse Evolution, a resource center established to educate all nurses on how to expertly use technology, data, and innovation strategies to advance the profession. Carroll graduated from Walden University with a master of science in nursing with a nursing informatics focus, and holds board certification in informatics nursing from the American Nurses Credentialing Center. She is currently a senior editor at the Online Journal of Nursing Informatics (OJNI), for which she regularly writes about big data-enabled emerging technologies.
Whende M. Carroll is a paid member of the Red Ventures Education freelance review network.
NurseJournal.org is an advertising-supported site. Featured or trusted partner programs and all school search, finder, or match results are for schools that compensate us. This compensation does not influence our school rankings, resource guides, or other editorially-independent information published on this site.
Are you ready to earn your online nursing degree?
Whether you're looking to get your pre-licensure degree or taking the next step in your career, the education you need could be more affordable than you think. Find the right nursing program for you.
Popular Resources
Resources and articles written by professionals and other nurses like you.