NurseJournal.org is an advertising-supported site. Featured or trusted partner programs and all school search, finder, or match results are for schools that compensate us. This compensation does not influence our school rankings, resource guides, or other editorially-independent information published on this site.
Are you ready to earn your online nursing degree?
Credit: Solskin / DigitalVision / Getty Images
The COVID-19 pandemic is the largest health crisis to impact the global community in decades. As the pandemic continues to strain the U.S. healthcare system, facilities and organizations seek skilled workers to fill important public health roles.
Read on to learn about the most in-demand public health careers and why these positions are experiencing unprecedented growth.
Featured Online MSN Programs
The Influence of COVID on Public Health Careers
COVID-19 drives the demand for many health-related careers. "As the pandemic revealed," says Dr. Michael Mittleman, president of Salus University, "Many industries require occupational public health expertise to keep workers safe and on the job. Local municipalities also have learned that they need public health expertise on their staff."
With no immediate end to the pandemic in sight, companies and healthcare facilities seek workers who can develop and modify safety protocols, minimize the impact of diseases within communities, and update corporate policies and procedures. Ultimately, public health professionals can help businesses, communities, and the government adapt to a post-pandemic world.
"Having a background in community health, biostatistics, epidemiology and public health policy are key skill sets that many of these employers will want to see," says Dr. Mittelman.
The Most In-Demand Public Health Jobs
Our list of the most in-demand public health jobs was developed using Dr. Mittelman's insights, along with projected job growth data from the Bureau of Labor and Statistics (BLS) for 2020-30.
1.

Biostatistician

Biostatisticians design biological experiments, gather and analyze data, and interpret the results. They are also responsible for monitoring research studies to ensure accuracy, writing reports based on the collected data, and presenting their findings to the healthcare community.

Biostatisticians also play significant roles in designing clinical trials, assessing population genetics, ecological forecasting, and biological sequence analysis. They typically work for research foundations, educational institutions, and government agencies.

Due to the increasing need for statistical analysis, biostatisticians are in high demand. Due to the country's aging population and COVID-19's continued presence, the healthcare industry needs biostatisticians to research new drugs and complete clinical trials.
2.

Medical and Health Services Manager

Medical and health services managers develop, direct, and execute services for entire facilities, specific departments, or medical practices. They work behind the scenes to ensure that operations run smoothly. The position is ideal for individuals who are detail oriented, organized, and have a variety of strong technical skills.

A recent increase in group practices has led to an increased need for medical and health services to manage these locations. Overall, the demand for medical and health services managers mirrors that for medical professionals overall.
3.

Epidemiologists

Epidemiologists are medical investigators who study how diseases spread, identify at-risk communities, and determine how to stop and prevent epidemics. Their main role is to protect the public by reducing disease risk and occurrence.

Typically, epidemiologists focus on applied public health and work for state and local governments, or on research, finding jobs within universities or government agencies like the Center for Disease Control.

The pandemic has exponentially increased the demand for epidemiologists. COVID-19 has also renewed interest in studying and preventing new and developing diseases.
4.

Health Education Specialists and Community Health Workers

While health education specialists and community health workers serve similar roles, some of their responsibilities differ.

Education specialists promote behaviors that encourage health and wellness in individuals and communities. They develop and evaluate programs, making changes when necessary. They may also train community healthcare workers to implement initiatives.

Community health workers interact directly with healthcare providers and social service organizations to advocate for community residents. They provide information regarding available healthcare services, manage outreach programs, and discuss any relevant health concerns with colleagues and community members.

The COVID-19 pandemic has increased interest in preventing detrimental health-related behaviors. Teaching people to live healthy lifestyles can prevent diseases and reduce costs for treatment and procedures.

Dr. Mittleman believes that "those working in community health will remain in high demand as communities work through the pandemic and work to refine their public health planning based on lessons learned over the course of the last 18 months."
5.

Social and Community Service Managers

Social and community service managers direct workers who provide the public with health-related services. These managers help community members select and implement programs that benefit local populations. They analyze each initiative's effectiveness and suggest improvements as needed.

These professionals are in high demand due to an aging population that requires social services like adult homecare.

The demand for social and community service managers is also growing due to a rise in substance abuse. Individuals who are suffering from addiction are increasingly being sent to treatment programs rather than jail, driving the need for program managers.
6.

Public Health Nurse

Public health nurses educate communities on health-related issues and improve health and safety by increasing access to care. They monitor trends and risk factors to prioritize interventions that benefit the greatest number of people. These nurses also design and implement disease prevention initiatives, such as cancer and mental health screenings and immunization clinics.

While all nurses are in demand, public health nurses are highly valued in underserved and lower-income communities. Government agencies recognize the benefits of preventive healthcare services, expanding the need for qualified public health nurses.
7.

Environmental Scientists and Specialists

Environmental scientists and specialists use their knowledge of the natural sciences to protect the environment. They explore the interplay between the environment and human health and prevent, control, or fix environmental issues. These specialists collect and analyze data to inform government organizations, businesses, and the public of hazards that may cause or create health concerns.

An increased focus on the environment and population growth drives the demand for environmental scientists. Many local governments, businesses, and individuals who wish to minimize their carbon footprint enlist environmental scientists to develop sustainable practices.
8.

Occupational Health and Safety Specialist and Technician

Occupational health and safety specialists inspect and evaluate workplaces to ensure that employers maintain safety standards and government regulations. They also train employers and workers to implement and uphold safe practices.

These specialists demonstrate how to properly use equipment, maintain safe workspaces, and avoid hazardous practices. They investigate accidents to determine the cause and how similar incidents can be prevented.

More employers and insurance companies are hiring occupational health and safety specialists in an effort to keep employees safe, and avoid accidents that raise the cost of insurance and increase workers' compensation claims.
9.

Emergency Management Director

Emergency management directors plan and execute responses to natural disasters and similar emergencies. They collaborate with public safety officials, nonprofit organizations, and government agencies to minimize disaster-related damages. They organize emergency response training, review and modify emergency plans, coordinate the use of resources between communities and organizations, and prepare assessments after the crisis. During an emergency, they monitor and manage the situation from a command center.

The demand for emergency management directors is projected to remain steady, as emergencies like natural disasters cannot be avoided completely. However, state and local budgets often dictate the employment outlook. In areas that rely primarily on federal funding, it may be difficult to sustain a full-time emergency director.
10.

Health and Safety Engineer

Health and safety engineers develop processes and systems to safeguard people from illness and injury and prevent property damage. Using their knowledge of health and engineering, they evaluate new equipment, inspect work environments for hazards, and ensure that safety protocols are current. They are also responsible for recommending additional safety measures, educating the workforce, and implementing new health and safety policies.

Health and safety engineers typically work in manufacturing, engineering, and construction, although some find roles in consulting firms or state and local governments. As technology continues to change the engineering field and more workplaces implement complex regulations, health and safety engineers will be necessary to help reduce costs and protect employees' lives.
---
Find Your Next Career in Public Health
Dr. Mittleman believes that demand for public health professionals will remain high as communities continue to refine their public health planning. For these reasons, now may be one of the best times to pursue a career in public health.
Ready to get started? The healthcare industry needs professionals to combat the pandemic and help individuals and communities adapt to the changes associated with COVID-19.
Meet Our Contributor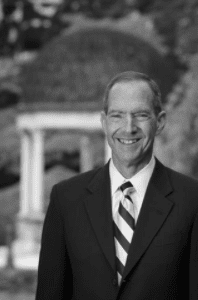 Dr. Michael Mittleman
On July 15, 2013, Dr. Mittelman became the sixth president in Salus University's 100-year history. Dr. Mittelman earned a bachelor of arts from Jacksonville University in 1975. He earned his doctor of optometry from the Pennsylvania College of Optometry at Salus University in 1980 and was commissioned into the Navy Medical Service Corps that same year. In 1990, he earned a master of public health from the University of Alabama at Birmingham, and graduated from the Naval War College nonresident program in 1991. In 2012, Dr. Mittelman was honored with the American Optometric Association's (AOA) Distinguished Service award. In June 2019, Dr. Mittelman was inducted into the AOA's National Optometric Hall of Fame.
NurseJournal.org is an advertising-supported site. Featured or trusted partner programs and all school search, finder, or match results are for schools that compensate us. This compensation does not influence our school rankings, resource guides, or other editorially-independent information published on this site.
Are you ready to earn your online nursing degree?
Whether you're looking to get your pre-licensure degree or taking the next step in your career, the education you need could be more affordable than you think. Find the right nursing program for you.
Popular Resources
Resources and articles written by professionals and other nurses like you.