How to Become a Pediatric Nurse Practitioner
Reviewed by
Our Integrity Network
NurseJournal.org is committed to delivering content that is objective and actionable. To that end, we have built a network of industry professionals across higher education to review our content and ensure we are providing the most helpful information to our readers.
Drawing on their firsthand industry expertise, our Integrity Network members serve as an additional step in our editing process, helping us confirm our content is accurate and up to date. These contributors:
Suggest changes to inaccurate or misleading information.
Provide specific, corrective feedback.
Identify critical information that writers may have missed.
Integrity Network members typically work full time in their industry profession and review content for NurseJournal.org as a side project. All Integrity Network members are paid members of the Red Ventures Education Integrity Network.
If your goal is to provide healthcare services to children, here's a full guide on how to become a pediatric nurse practitioner.
NurseJournal.org is an advertising-supported site. Featured or trusted partner programs and all school search, finder, or match results are for schools that compensate us. This compensation does not influence our school rankings, resource guides, or other editorially-independent information published on this site.
Are you ready to earn your online nursing degree?
Credit: FatCamera | E+ | Getty Images
Many people in the healthcare field find fulfillment by working with children. Pediatric nurse practitioners (pediatric NPs or PNPs) carry out check ups, administer immunizations, and treat children with injuries and life-threatening illnesses. If you are considering becoming a pediatric NP, you can find out exactly how to get your start with this guide.
What Is a Pediatric Nurse Practitioner?
PNPs are advanced practice healthcare professionals who provide services to children. Primary care pediatric NPs offer general care to children, while acute care professionals provide treatment for kids with chronic or life-threatening conditions. Unlike registered nurses (RNs), NPs can independently meet with and diagnose patients. They also treat patients; pediatric NPs can prescribe medication either independently or with physician supervision.
Steps to Becoming a Pediatric Nurse Practitioner
Becoming a pediatric nurse practitioner takes years of studying, needing both a graduate and undergraduate degree, and clinical experience. Generally, NPs need professional certification in their chosen specialty before they can officially apply for state licensure; aspiring PNPs specialize in pediatric care while in graduate school. You can learn more about how to become a pediatric nurse practitioner below.
Earn a Bachelor of Science in Nursing (BSN) Degree.

The first step to becoming a pediatric nurse practitioner involves completing an undergraduate degree in nursing. Many NPs choose to pursue a BSN over an associate degree in nursing (ADN). A bachelor's degree takes longer to complete — about four years for full-time students — but BSN-holders can directly enroll in graduate programs. Many nurses can enroll in nontraditional degree options as well. For example, ADN- holders can find RN-to-BSN programs, while those with bachelor's degrees in non-nursing fields can complete accelerated BSN programs.

The National Council Licensure Exam for RNs (NCLEX-RN) evaluates aspiring nurses' knowledge and skills. Individuals must pass this exam to apply for state RN licensure. You can find a full guide to the NCLEX here.

Most graduates will need 1-3 years of clinical experience, preferably in pediatrics, before admission. Experience in pediatrics will help applicants stand out in the admissions process.

Enroll in a Nursing Graduate Program.

After obtaining RN licensure, nurses need a graduate degree to move on to NP licensure. States licensing boards require NP candidates to possess at least a master of science in nursing (MSN), but some nurses decide on a doctor of nursing practice (DNP) instead. A graduate nursing degree allows students to specialize in a certain area, like acute or primary pediatric care.

Earn Specialty Certification and Nurse Practitioner Licensure.

A graduate degree qualifies nurses to apply for national board certification for their specialization or population focus. Pediatric nurse practitioners can earn certification through the Pediatric Nursing Certification Board (PNCB). Once they have both a graduate degree and certification, aspiring PNPs can apply for NP licensure from their states' regulatory boards. However, states may set other requirements too, like years of clinical experience, so make sure to check your state's licensing board rules before applying.

The final step involves landing a job. Pediatric NPs can work in many different settings, including hospitals, acute pediatric care departments, private doctors' clinics, pediatric offices, children's hospitals, and school health clinics. Networking through graduate school peers and instructors, or through professional nursing associations, can help new PNPs find employment.
Featured Online MSN Programs
Pediatric Nurse Practitioner Schooling
Everybody's pathway to becoming a PNP is different. It depends on an individual's nursing education background — for instance, whether they already possess an ADN or licenced practical nursing certificate — in addition to their previous work experience. You can learn about the most common degrees to become a pediatric nurse practitioner below.
BSN Degree
Individuals can become RNs with either an associate or a bachelor's degree in nursing. However, for those who want to apply to graduate-level nursing programs, a BSN can help with their admission prospects.
Admission Requirements: Applicants usually need a high school diploma with a minimum 2.5 GPA, although GPA requirements vary. Some colleges consider prospective students with GED certificates as well. Applicants should also send in their resume, references, and an entrance essay.
Program Curriculum: A BSN consists of lectures, labs, and clinical rotations. Students take introductory nursing and science courses focusing on anatomy, pharmacology, and pathophysiology.
Time to Complete: A bachelor's degree traditionally takes four years for full-time students. However, individuals with an ADN or transferable credits can finish in two years, while part-time students may need more time to graduate.
Skills Learned: BSN learners study foundational information about human anatomy and health, and they also learn technical skills like checking vital signs. Additionally, programs focus on developing critical thinking in high-pressure situations.
MSN Degree
Nurse practitioners need a graduate degree to qualify for advanced practice nursing licensure. Many nurses choose a master's over a doctorate, which is the quicker option.
Admission Requirements: Typically graduate programs require incoming students to possess a BSN, although some ADN-to-MSN programs specifically admit individuals without a BSN. Prospective students often need a 3.0 GPA; some schools require applicants to possess at least one year of experience or take the GRE. All MSN programs require incoming students to hold RN licensure.
Program Curriculum: MSN programs include both didactic courses and clinical rotations as in undergraduate studies. However, students at the master's level enroll in more advanced classes, and aspiring pediatric NPs would focus on their specialization in pediatric care.
Time to Complete: Usually master's candidates complete their degrees in two years. ADN-to-MSN students may take 3-4 years to graduate. Other graduate schools run accelerated programs lasting 1-1.5 years.
Skills Learned: MSN degrees with pediatric nurse practitioner specializations build upon the skills that RNs already have, teaching nurses how to work with and care for children.
Doctor of Nursing Practice
Some nurses choose a DNP instead of an MSN for their graduate requirement. A doctorate takes longer, but it allows students to study more advanced material and carry out their own research.
Admission Requirements: Some schools require DNP applicants to hold a master's, while others accept students with bachelor's degrees. All incoming students should hold RN licensure and sometimes professional experience. DNP programs can prove competitive, so a higher undergraduate or master's GPA can increase applicants' chances.
Program Curriculum: Often the curriculum focuses on a specialty area, like advanced clinical pediatric care or leadership. In addition to clinical rotations, DNP candidates complete a research project or dissertation before graduating.
Time to Complete: This varies for each student and program, especially since many DNP candidates enroll part time. However, students can generally graduate in 3-4 years.
Skills Learned: DNP students not only build on the advanced skills that they already possess, but they also learn about executive leadership, strategy, and improving patient outcomes.
Pediatric Nurse Practitioner Credentials
Before NPs can jump directly into employment after graduating, they must earn two credentials: national certification in their specialization and state NP licensure. You can learn more about both credentials below.
Certifications
Certification qualifies NPs to work within specific areas, essentially vouching for their expertise in those areas. Pediatric NPs can pursue certification through the PNCB. The board offers certification exams in primary care or acute care. In addition to holding a graduate degree, candidates must also complete at least 500 hours of direct clinical care. The board further recommends that acute care candidates fulfill an additional 100 hours. After earning certification, PNPs must recertify every year by keeping up with continuing education modules.
Licensure
All NPs need a license granted by their state to legally practice. They must submit several requirements to get this licensure, including a graduate degree, clinical experience, and certification. Each state sets different requirements, so candidates in one state may need more clinical experience than another, for example. The requirements for maintaining licensure also vary; most states require continuing education hours and renewal every 1-2 years.
Working as a Pediatric Nurse Practitioner
After graduating and getting licensure, pediatric NPs can find jobs at pediatric offices, hospitals, and school health clinics. Both acute and primary care pediatric nurse practitioners make an average annual salary of $115,000, according to the American Association of Nurse Practitioners' 2019 compensation survey.
Pediatric Offices

Pediatric NPs give children wellness exams, conduct routine developmental screenings, treat children's illnesses, and administer immunizations.

Hospitals

PNPs can work in either an acute or a primary care setting and diagnose and treat children with illnesses and injuries.

School Health Clinics

Pediatric NPs examine and treat students with illnesses or injuries at schools; they also administer immunizations.
Becoming a Pediatric Nurse Practitioner: FAQs
---
How many years does it take to become a PNP?
Pediatric nurse practitioners take different pathways, so the number of years it takes to become a PNP nurse varies. Individuals who enroll in a bachelor's degree full time and then immediately start a master's degree can begin their careers in six years. However, many nurses decide to work as RNs in between their undergraduate and graduate degrees; others start with an associate degree, pursue their studies part time, or choose a doctorate instead of a master's. All of these factors can affect the time it takes to become a pediatric NP.
Can PNPs prescribe medicine?
This depends on the state. Some states do give pediatric NPs independent prescriptive authority, while others require NPs to enter a supervisory or collaborative agreement with a physician to prescribe medication. Check with your state's licensure board to learn about the scope of practice where you live.
How hard is it to become a pediatric nurse practitioner?
Becoming a pediatric NP is certainly challenging, as these professionals need advanced knowledge of biology, pharmacology, pathophysiology, and other scientific topics. They also need good interpersonal and communication skills. However, this career can be rewarding if looking to develop a specialty as it is more specialized than other NP tracks, such as family practice. Also, the Institute of Pediatric Nursing reports there are about 22 pediatric NPs for every 100,000 children, so this career is certainly achievable.
Where do PNPs work?
Pediatric NPs can work in several settings, including general and children's hospitals, outpatient clinics, emergency departments, school health clinics, private doctors' offices, and even in homecare.
Learn More About Pediatric Nurse Practitioners
Reviewed by: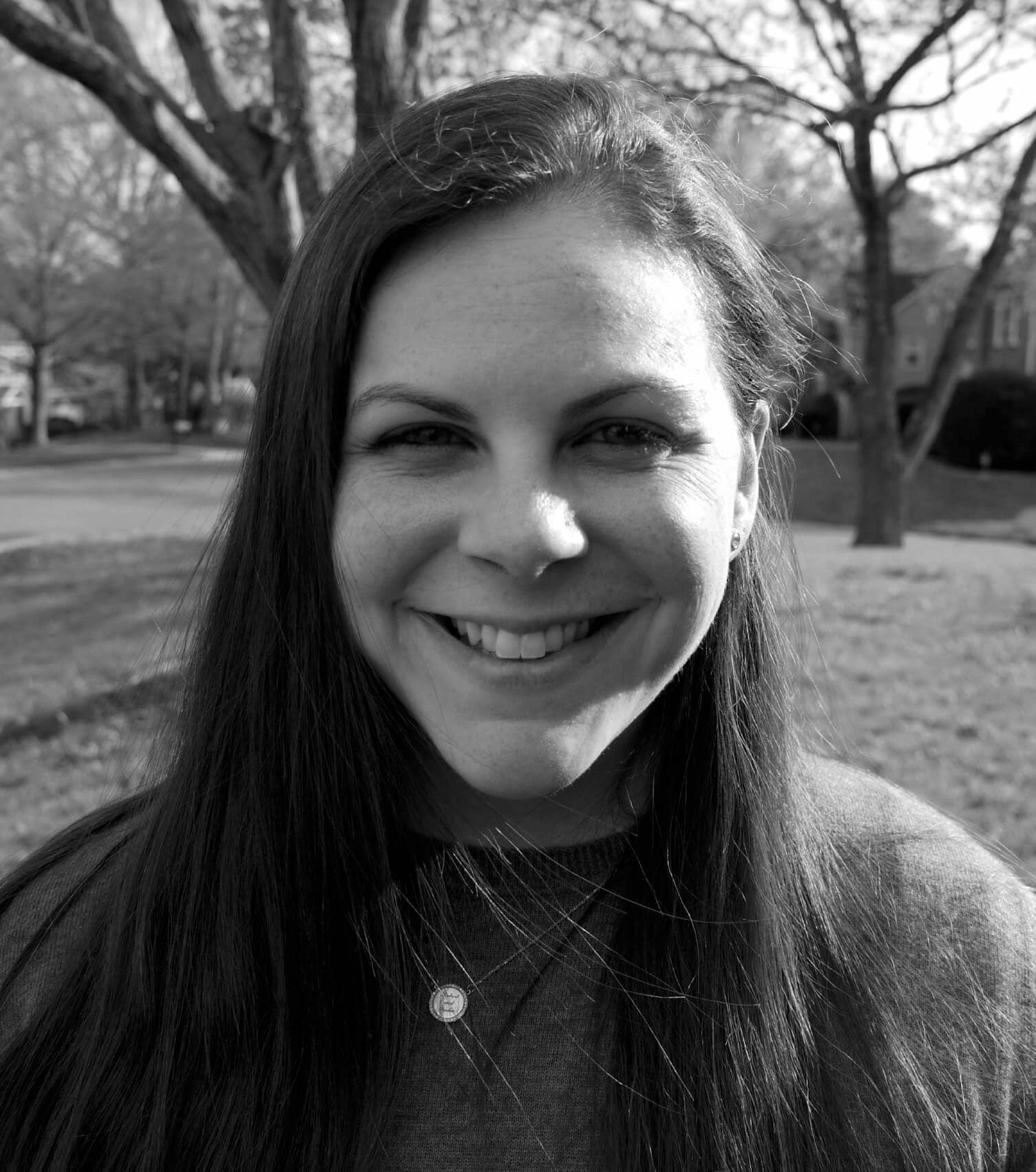 Elizabeth M. Clarke, FNP, MSN, RN, MSSW
Elizabeth Clarke (Poon) is a board-certified family nurse practitioner who provides primary and urgent care to pediatric populations. She earned a BSN and an MSN from the University of Miami.
Clarke is a paid member of our RV EDU Integrity Network. Learn more about our review partners.
Page last reviewed April 19, 2021
NurseJournal.org is an advertising-supported site. Featured or trusted partner programs and all school search, finder, or match results are for schools that compensate us. This compensation does not influence our school rankings, resource guides, or other editorially-independent information published on this site.
Are you ready to earn your online nursing degree?
Whether you're looking to get your pre-licensure degree or taking the next step in your career, the education you need could be more affordable than you think. Find the right nursing program for you.
Popular Resources
Resources and articles written by professionals and other nurses like you.