How to Become a Charge Nurse
Reviewed by
Our Integrity Network
NurseJournal.org is committed to delivering content that is objective and actionable. To that end, we have built a network of industry professionals across higher education to review our content and ensure we are providing the most helpful information to our readers.
Drawing on their firsthand industry expertise, our Integrity Network members serve as an additional step in our editing process, helping us confirm our content is accurate and up to date. These contributors:
Suggest changes to inaccurate or misleading information.
Provide specific, corrective feedback.
Identify critical information that writers may have missed.
Integrity Network members typically work full time in their industry profession and review content for NurseJournal.org as a side project. All Integrity Network members are paid members of the Red Ventures Education Integrity Network.
Ever wondered: 'What does a charge nurse do?' Read this guide to learn how to become a charge nurse and learn more about the job.
NurseJournal.org is an advertising-supported site. Featured or trusted partner programs and all school search, finder, or match results are for schools that compensate us. This compensation does not influence our school rankings, resource guides, or other editorially-independent information published on this site.
Are you ready to earn your online nursing degree?
Credit: monkeybusinessimages / iStock / Getty Images Plus
For nurses seeking leadership positions, becoming a charge nurse can be an excellent option. Charge nurses work as registered nurses (RNs) managing other nurses at a specific unit within their hospital or healthcare facility.
If you are wondering what a charge nurse does, this guide will cover the responsibilities of the position and the settings they operate in. Additionally, you can read a step-by-step explanation on how to become a charge nurse.
What is a Charge Nurse?
Charge nurses work as leaders at their healthcare facilities. These professionals manage a specific department, which means they oversee other nurses and operations in their unit, while still providing direct care for patients.
Charge nurses carry out duties like setting schedules and delegating duties for nurses, keeping track of medicines and supplies, and tracking admissions and discharges in their departments. Additionally, they provide direct care to patients, like checking vital signs and administering medication.
You can find more detailed information about this career path and what it entails with this charge nurse guide.
Featured Online MSN Programs
Steps to Becoming a Charge Nurse
The road to becoming a charge nurse differs based on everyone's circumstances. Different states come with specific program and licensure requirements, and individuals follow their own educational pathways.
That said, the basic steps remain the same, no matter where you live. As an aspiring charge nurse, you need a nursing degree, a passing score on the NCLEX-RN, and RN licensure. Read more about how to become a charge nurse below.
Earn an ADN or BSN Degree
Aspiring charge nurses must first complete the education requirements. They can accomplish this with either an associate degree in nursing (ADN) or a bachelor of science in nursing (BSN). ADN programs traditionally last two years, while BSN degrees take four years to complete. Both degrees prepare students to become RNs. Nurses with ADNs can also enroll in RN-to-BSN programs to earn their bachelor's degrees. Individuals with bachelor's degrees in non-nursing fields can take advantage of accelerated BSN programs as well.
Pass the NCLEX Exam
The
NCLEX exam
evaluates whether aspiring nurses possess the knowledge to become RNs. All states require RN candidates to pass this exam to apply for licensure. Most test-takers sit for the exam shortly after they graduate.
Enroll in a Nursing Graduate Program
Although charge nurse positions do not necessarily require a
master of science in nursing
(MSN), some nurses choose to earn this graduate degree. Studying nursing at an advanced level can help you hone your expertise and knowledge in the field, which may appeal to employers. Additionally, MSNs allow students to narrow their focus of study. That means aspiring charge nurses can choose to specialize in nurse leadership or management.
Earn Specialty Certification and Charge Nurse Licensure
Charge nurses do not need a specific certification to work in their field. However, credentials like the
Clinical Nurse Leader certification
can help boost a charge nurse's employment prospects. All nurses should apply for RN licensure in their state. Each state sets its own requirements for licensure application and renewal, so make sure to read the legislation on your state's board of nursing website.
Find Employment
Finally, once you possess licensure, you can look for a job. Job boards, employment fairs, and networking with people you met while pursuing your degree can help you find positions. Look for potential roles at hospitals, doctor's offices, clinics, and other healthcare facilities. Practice interviewing and proofread your resume and cover letters to stay on top of your game.
Charge Nurse Schooling
Individuals can follow different educational pathways to become charge nurses. These pathways vary, depending on a person's nursing education background and professional experience. Some people choose to build upon their associate degrees to get a BSN, and others prefer to pursue graduate degrees. The section below explores these different options.
BSN Degree
Charge nurses need RN licensure, which means they must complete either an ADN or BSN. Many charge nurses prefer to earn their BSN, which offers a comprehensive education with more advanced coursework. Employers also tend to prefer candidates with BSNs over ADNs. Plus, individuals who want to apply to graduate-level nursing programs must typically complete a BSN.
Admission Requirements: Applicants need a high school diploma, although some colleges accept applicants with GED certificates. Individuals can up their chances of admission with high GPAs and extracurricular activities.
Program Curriculum: In addition to general education courses, ADN and BSN courses cover theoretical knowledge in biology and anatomy and nursing skills. Students also practice these skills hands-on in labs and clinical rotations.
Time to Complete: An ADN typically takes two years to complete, while a BSN traditionally lasts four years. Individuals who enroll in BSN programs when they already possess an ADN or transferable credits can graduate quicker.
Skills Learned: Students learn how to carry out health assessments; educate and communicate with patients and families; and master tasks like changing sterile wound dressings, administering IVs, and inserting tubes and catheters.
MSN Degree
Nurses who want to further their education can enroll in an MSN program. Graduate nursing degrees allow students to specialize in a certain area and hone their skills. For charge nurses, an MSN with a focus on leadership or management can prove useful.
Admission Requirements: MSN degrees typically require applicants to possess a BSN and RN licensure. Some programs look for candidates with at least a year of professional nursing experience as well.
Program Curriculum: Like other nursing degrees, an MSN requires both courses and supervised clinicals. However, courses cover more advanced and specialized topics. For instance, an MSN with a focus on leadership includes courses on organizational leadership and strategic management.
Time to Complete: Typically, MSN degrees take two years to complete. However, advanced programs allow students to graduate in as little as one calendar year. Part-time students may need more than two years to finish their programs.
Skills Learned: Nursing leadership MSN students learn how to work in management positions, delegating tasks and handling nurse informatics.
Charge Nurse Credentials
To become a charge nurse, you can pursue two types of credentials: licensure and certification.
All nurses need licensure to legally practice. They must pass the NCLEX-RN exam, which evaluates their nursing competency, to qualify for licensure. On the other hand, nurses can choose whether or not to pursue certification. Specialty certification serves as a credential showing expertise in a certain area.
Nurses can earn certification to prove their competency in a specific field. For charge nurses, earning credentials as Clinical Nurse Leader or Nurse Executive Certification can offer some prestige and look good to potential employers. Certifications come from professional associations like the American Association of Colleges of Nursing or the American Nurses Credentialing Center. When applying for certification, candidates must pass an exam and possess previous professional experience. Once they earn certification, they must maintain it by renewal; usually, this occurs every five years and requires a certain number of work hours during that time period.
Unlike certification, licensure is a non-negotiable requirement for nurses who want to legally work. Individuals apply for licensure through their state's board of nursing, and each state sets its own expectations for candidates. Regardless of their state, all nurses need to pass the NCLEX-RN exam and obtain either an ADN or BSN. The requirements for maintaining the credential differ by state as well. Some states dictate that nurses complete continuing education hours, while other states allow nurses to renew their licensure as long as they continue to work.
Working as a Charge Nurse
Nursing professionals can look for positions on online job boards or at career fairs. They can also look for job postings directly on employers' websites, including hospitals, nursing care facilities, and other healthcare facilities.
According to Payscale, charge nurses earn an average annual salary of $73,648, while senior charge nurses make average annual earnings of $82,984. You can find more details about salaries for charge nurses here.
The responsibilities of a charge nurse may vary depending on the setting.
Becoming a Charge Nurse: FAQs
---
What does it take to be a charge nurse?
Charge nurses need RN licensure and an undergraduate degree—typically a BSN—or a master's degree in nursing. Aspiring charge nurses also need a significant amount of work experience in the clinical area they hope to oversee, as they are often considered the experts in patient care in their units. They also need a mix of great communication, organizational, and interpersonal skills to succeed in the role. Since they both care for patients and oversee nurses in their department, charge nurses should stay prepared for different challenges every day.
What is the difference between a charge nurse and a nurse supervisor?
While charge nurses and nurse supervisors both work in leadership positions, charge nurses still care for patients, whereas nurse supervisors typically focus on their management roles. Additionally, charge nurses are responsible for overseeing the care of all patients in their unit during a shift, while supervisors typically oversee nursing operations for a unit or multiple units throughout a traditional work week.
What qualifications do you need to be a charge nurse?
To become a charge nurse, you need RN licensure and a nursing degree, usually a BSN or MSN. Nursing professionals do not need certification to land a role as a charge nurse. However, certification in nursing leadership can boost employment prospects. Nursing work experience is also critical to earning the role.
What is a charge nurse responsible for?
Charge nurses are responsible for making sure a specific department or unit at a healthcare facility runs smoothly during a shift. They organize nurses' schedules, delegate tasks, keep track of admissions and departures, and stay on top of the inventory for medicines and other supplies. They also care for patients, carrying out health assessments and administering medications.
Learn More About Charge Nurses
Reviewed by: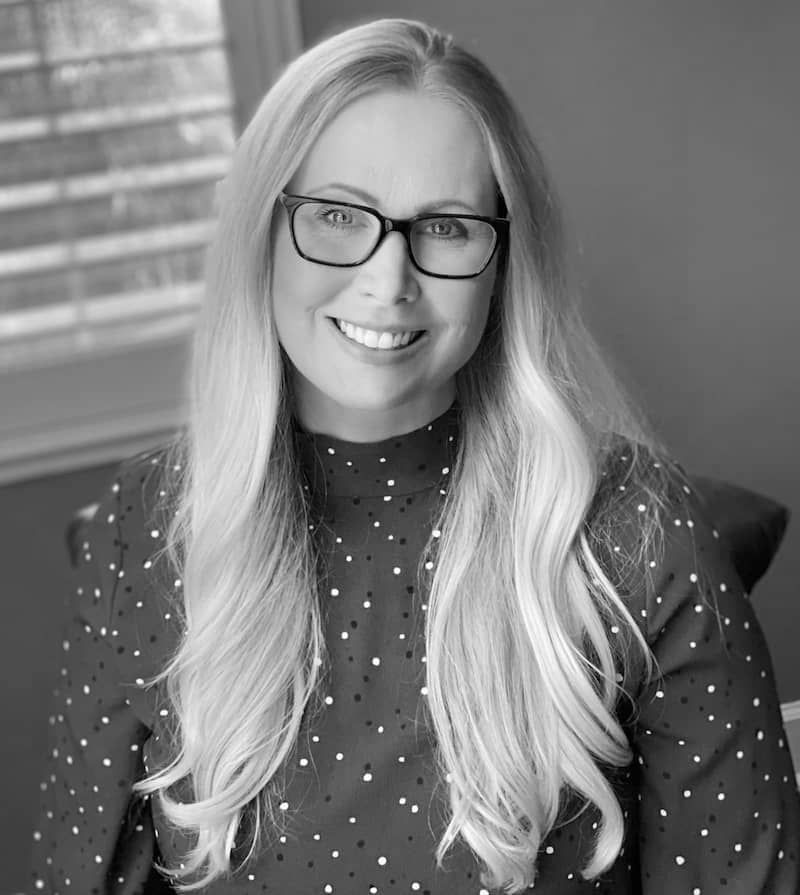 Brandy Gleason, MSN, MHA, BC-NC
Brandy Gleason, MSN, MHA, BC-NC, is a nursing professional with nearly 20 years of varied nursing experience. Gleason currently teaches as an assistant professor of nursing within a prelicensure nursing program and coaches graduate students. Her passion and area of research centers around coaching nurses and nursing students to build resilience and avoid burnout.
Gleason is a paid member of our Healthcare Review Partner Network. Learn more about our review partners here.
NurseJournal.org is an advertising-supported site. Featured or trusted partner programs and all school search, finder, or match results are for schools that compensate us. This compensation does not influence our school rankings, resource guides, or other editorially-independent information published on this site.
Are you ready to earn your online nursing degree?
Whether you're looking to get your pre-licensure degree or taking the next step in your career, the education you need could be more affordable than you think. Find the right nursing program for you.
Popular Resources
Resources and articles written by professionals and other nurses like you.