IV Infusion Nurse Career Overview
Reviewed by
Our Integrity Network
NurseJournal.org is committed to delivering content that is objective and actionable. To that end, we have built a network of industry professionals across higher education to review our content and ensure we are providing the most helpful information to our readers.
Drawing on their firsthand industry expertise, our Integrity Network members serve as an additional step in our editing process, helping us confirm our content is accurate and up to date. These contributors:
Suggest changes to inaccurate or misleading information.
Provide specific, corrective feedback.
Identify critical information that writers may have missed.
Integrity Network members typically work full time in their industry profession and review content for NurseJournal.org as a side project. All Integrity Network members are paid members of the Red Ventures Education Integrity Network.
If you are a nurse or aspiring nurse researching specializations, you may be asking, "What is an infusion nurse?" Read on for answers and information.
NurseJournal.org is an advertising-supported site. Featured or trusted partner programs and all school search, finder, or match results are for schools that compensate us. This compensation does not influence our school rankings, resource guides, or other editorially-independent information published on this site.
Are you ready to earn your online nursing degree?
Credit: fotografixx / E+ / Getty Images
Are you exploring an infusion nursing career? IV infusion nurses practice infusion therapy, administering intravenous fluids and medications. Their job titles may include IV nurse, IV therapy nurse, chemotherapy infusion nurse, and oncology infusion nurse.
Benefits of the profession include flexibility and the ability to work in a variety of settings, including home healthcare, hospitals, long-term care facilities, and private practice.
IV Infusion Nurse Career Summary
IV infusion nurses work as part of collaborative teams of healthcare professionals providing treatment that must be administered by intravenous methods. They provide IV infusions to patient populations across all age groups with a focus on improving patient outcomes.
Responsibilities and duties of IV infusion nurses include:
Key Skills and Responsibilities
Coordinating and administering therapeutic IV treatments and infusions
Developing care plans
Educating patients and caregivers
Managing complications with infusion therapies
Monitoring patient responses to treatment
Performing patient assessments
Reviewing lab reports and drug information
Career Traits
Advocacy
Collaboration
Leadership
Resourcefulness
Featured Online MSN Programs
Where Do IV Infusion Nurses Work?
Workplace settings for IV infusion nurses include outpatient pharmacies and surgical centers, infusion centers, and patient homes, along with specialty clinics and hospital units.
Home Infusion Nurse

Home infusion nurses enjoy flexible schedules and travel to clients' homes to perform patient assessments, develop care plans, and administer one-on-one infusion therapy.

Oncology Infusion Nurse

Administering IV treatment to cancer patients in inpatient and outpatient settings, oncology infusion nurses review lab results and assess patients, follow chemotherapy and other applicable infusion protocols, and collaborate with patients' healthcare teams.

Clinical Trials Infusion Nurse

These professionals provide case management of patients participating in clinical trials, administering drug infusions, monitoring patient responses, and communicating with the principal investigator of the study. Travel may be involved in this work.
Why Become an IV Infusion Nurse?
Like any career, IV infusion nursing work comes with benefits and drawbacks. For this profession however, the pros seem to outweigh the cons.
Advantages to Becoming an IV Infusion Nurse
---
Opportunities to build relationships with patients

Observable and direct results of care
Disadvantages to Becoming an IV Infusion Nurse
---
Learning curve to gain IV skills

A few years of nursing experience necessary in some roles

Potential high patient loads
How to Become an IV Infusion Nurse
Becoming an IV infusion nurse involves four steps: earning a nursing degree, obtaining an RN license, logging work experience, and pursuing certification.
Earn an Associate Degree in Nursing (ADN) or Bachelor's Degree in Nursing (BSN)
Completion of a nursing degree online or on-campus typically takes two years for an ADN and four years for a BSN.
Pass NCLEX Exam to Receive RN Licensure
Gain Experience in Infusion Therapy
RNs can immediately begin working in entry-level infusion therapy roles, while some positions, such as home infusion nursing, may require a few years of experience in a field like surgical nursing.
Certification is not mandatory but may be required by some employers. Eligibility for the CRNI exam requires an RN license and a minimum of 1,600 hours of infusion therapy experience.
How Much Do IV Infusion Nurses Make?
PayScale lists the average annual salary for IV infusion nurses as $71,570. However, readers should be advised that only a low number of infusion nurses reported salaries.
The U.S. Bureau of Labor Statistics (BLS) reports that RNs in general earn a median annual salary of $75,330.
Infusion nurse salaries can vary according to geographical location, certification, education level, and work setting. For example, California RNs earn the highest salaries nationwide and travel infusion nurses may make more than other categories of infusion nurses.
Frequently Asked Questions About IV Infusion Nurses
---
Is infusion nursing stressful?
Because infusion nursing schedules tend to follow a traditional work week, with weekends and holidays off, and some positions offer scheduling flexibility, infusion nursing tends to be less stressful than other nursing specialties. Nurses often transition to infusion nursing roles after working in high-intensity environments, such as emergency and acute care.
What kinds of questions are on the CRNI exam?
The CRNI examination comprises 140 multiple-choice questions that test examinees' recall of information to solve problems or address situations. Questions cover three core areas: 36 questions each on principles of practice and access devices, and 48 questions about infusion therapies.
What nursing specialties are similar to infusion nursing?
IV Infusion nurses can gain experience in specialties where nurses administer intravenous medications, treatments, and fluids, including emergency nursing, intensive care, oncology , pediatrics, and surgery. In these and other settings, like long-term care and medical day spas, nurses can master their IV insertion and infusion therapy skills.
What types of conditions are treated by IV therapy?
Nurses use IV therapy within a large spectrum of treatments, such as those involving blood transfusions, types of cancers treatable with chemotherapy, ailments requiring antibiotics, and conditions eased with electrolyte or vitamin infusions.
---
Reviewed by: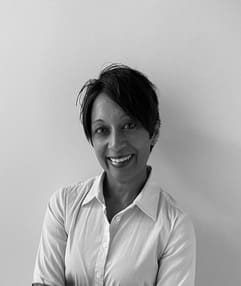 Shrilekha Deshaies, MSN, CCRN, RN
Shri Deshaies is a nurse educator with over 20 years of experience teaching in hospital, nursing school, and community settings. Deshaies' clinical area of expertise is critical care nursing and she is a certified critical care nurse. She has worked in various surgical ICUs throughout her career, including cardiovascular, trauma, and neurosurgery.
Shri Deshaies is a paid member of the Red Ventures Education freelance review network. Learn more about our review partners here.
NurseJournal.org is an advertising-supported site. Featured or trusted partner programs and all school search, finder, or match results are for schools that compensate us. This compensation does not influence our school rankings, resource guides, or other editorially-independent information published on this site.
Are you ready to earn your online nursing degree?
Whether you're looking to get your pre-licensure degree or taking the next step in your career, the education you need could be more affordable than you think. Find the right nursing program for you.
Popular Resources
Resources and articles written by professionals and other nurses like you.