How to Become a Critical Care Nurse
Reviewed by
Our Integrity Network
NurseJournal.org is committed to delivering content that is objective and actionable. To that end, we have built a network of industry professionals across higher education to review our content and ensure we are providing the most helpful information to our readers.
Drawing on their firsthand industry expertise, our Integrity Network members serve as an additional step in our editing process, helping us confirm our content is accurate and up to date. These contributors:
Suggest changes to inaccurate or misleading information.
Provide specific, corrective feedback.
Identify critical information that writers may have missed.
Integrity Network members typically work full time in their industry profession and review content for NurseJournal.org as a side project. All Integrity Network members are paid members of the Red Ventures Education Integrity Network.
Review the process of becoming a critical care nurse and discover what it is like to work in the critical care nursing field.
NurseJournal.org is an advertising-supported site. Featured or trusted partner programs and all school search, finder, or match results are for schools that compensate us. This compensation does not influence our school rankings, resource guides, or other editorially-independent information published on this site.
Are you ready to earn your online nursing degree?
Credit: S_L / shutterstock
How Long to Become:
2-4 years
Degree Required:
ADN or BSN
Job Outlook for RNs:
9% growth from 2020-2030
Each year, more than 5 million patients are admitted to intensive care units (ICUs) in the U.S. These patients receive care administered by trained physicians and critical care nurses (CCNs) for life-threatening conditions.
Due to the complex nature of these conditions, it is crucial that there are qualified healthcare professionals who can provide their expertise to help with critical care responsibilities. One such role is critical care nurse.
Provided within this career guide is an overview of critical care nursing, critical care nurse requirements, and ways to pursue a CCN career.
What Is a Critical Care Nurse?
A career as a critical care nurse means providing care to patients who have immediate, life-threatening illnesses or injuries. They work in fast-paced environments such as ICUs, pediatric ICUs, and cardiac care or telemetry units. CCNs can also work in cardiac catheterization labs, progressive care units, emergency departments, and postanesthesia care units.
Duties carried out by critical care nurses include:
Assessing, implementing, and coordinating patient care

Preparing, administering, and recording treatment

Assisting patients with physician-developed education plans

Monitoring patients' vital signs

Helping evaluate tests to determine patients' conditions

Aiding physicians during examinations

Initiating corrective measures and modifying treatment as needed

Communicating with patients' families about treatment

Collaborating with various healthcare disciplines to facilitate care
Featured Online MSN Programs
Steps to Becoming a Critical Care Nurse
Becoming a critical care nurse starts with earning either an associate degree in nursing (ADN) or bachelor of science in nursing (BSN) degree. Prospective nurses must then pass the National Council Licensure Examination for Registered Nurses (NCLEX-RN).
After gaining experience as a nurse, aspiring critical care nurses can then become a certified critical care registered nurse holding the credential of CCRN through the American Association of Critical-Care Nurses (AACN). However, critical care nurses can earn other certifications as well.
Specific program guidelines and licensure requirements may vary depending on the state and/or employer.
Critical Care Nurse Education
There are a variety of educational paths and nursing programs for those interested in becoming a critical care nurse. While earning an ADN is the minimum needed to work as a critical care nurse, some employers prefer their employees to hold a BSN.
Nurses interested in the nurse practitioner role may earn their master of science in nursing (MSN) degree in a nurse practitioner program. Nurse practitioners can specialize their MSN degree in critical and acute care and become certified as acute care nurse practitioners.
ADN Degree
---
An ADN is best suited for those who want to start working in the field within a short amount of time. The shorter length also makes the ADN program more affordable. While an associate degree is the minimum requirement for the NCLEX and to receive RN licensure, a BSN may be preferred or even required by some employers.
Admission Requirements

Prospective ADN students must have a high school diploma with a minimum GPA of 2.0. Students can also be admitted if they have earned their GED certificate.

Program Curriculum

Curriculum usually consists of microbiology, anatomy, pharmacology, nursing principles, psychology, and clinical experiences. The program mainly focuses on clinical skills and lab training.

Time to Complete

Skills Learned

Like BSN learners, students will be able to identify basic medical terminology, understand legal and ethical issues in healthcare, measure a patient's vital signs, administer medication, and perform various medical procedures.
BSN Degree
---
Completing a BSN program provides prospective nurses with a wider range of RN job options upon graduation, which also leads to positions with higher salaries. As nursing continues to progress technologically and new techniques are being developed, earning a BSN becomes increasingly beneficial in the long term.
A BSN is also an option for nurses who have already received an ADN, as they only need to attend two additional years of schooling to earn the more advanced degree.
Admission Requirements

BSN programs require applicants to have a high school diploma and proficient ACT and SAT scores. Some programs also require applicants to provide a writing sample and letters of recommendation.

Program Curriculum

BSN programs offer many of the same courses as an ADN. However, the more advanced degree also offers courses in management, public health, nursing theory, and informatics. Like the ADN, the BSN helps students build clinical skills; however, the curriculum also includes training in research, management, and leadership.

Time to Complete

Four years (two for ADN-holders)

Skills Learned

Students can assess patients, manage acute care situations, plan treatment, effectively communicate with patients and their families, and carry out patient care plans. While ADN nurses share the same skills, BSN nurses generally graduate with more clinical hours.
RN Licensure and Critical Care Nurse Certification
To work as a critical care nurse, prospective nurses must first earn their RN license after completing an associate or a bachelor's program. Upon graduating, students can earn their license after passing the NCLEX. Nurses are typically expected to work as an RN for two years before completing the necessary steps to earn critical care certification.
RN Licensure
To be eligible for an RN license, nurses must first earn an ADN or a BSN. Upon completion of the program, they typically are eligible to take the NCLEX. It is best to check with the state's nursing regulatory board to determine if there are additional requirements.
According to Kaplan Nursing, the NCLEX includes multiple choice, multiple response, fill in the blank, hot spots, chart/exhibit, and drag and drop questions. The exam mainly focuses on applied practice and the analysis of various healthcare scenarios.
Test-takers must register for the exam about six weeks before graduation. The test is available year round and costs $200.
Critical Care Certification
To become certified in critical care, the AACN requires nurses to have an active and unencumbered RN license and meet one of the following critical practice hour options:
Minimum of 1,750 hours caring for critically ill patients within their last two years of service, with half of those hours completed within the most recent year
Minimum of 2,000 hours caring for critically ill patients within their last five years of service, with 144 of those hours completed within the most recent year
Clinical hours must have been completed in either a United States or Canadian facility, and they must be verified by a clinical supervisor. Certification costs $245 for AACN members and $360 for nonmembers.
Working as a Critical Care Nurse
According to the BLS, RN positions are expected to increase approximately 9% by 2030, which means an additional 194,500 openings each year. The position also has a median salary of $75,330, with the top 10% earning $116,230. With an aging population and the arrival of COVID-19, the need for healthcare professionals should continue to rise.
To find a job as a critical care nurse, prospective nurses can check the AACN website or visit local hospital websites. Job searchers can also visit job board sites such as Indeed or Glassdoor to look for positions that are available nationally.
While the responsibilities of a critical care nurse are similar regardless of where they work, some duties may differ based upon the setting:
Pediatric ICU
Care for critically ill children (under 18)
Meet children's physical needs
Cater to the developmental and emotional needs of children
Collaborate with parents and guardians
Neonatal ICU
Provide specialized care that helps premature or sick newborns progress
Monitor infants' progress and recovery
Teach parents about their baby's condition and how to care for them
Burn Care Unit
Treat and monitor burn wounds
Stabilize acutely burned patients
Assess physical, emotional, and psychological trauma
Educate patient's family on ongoing care
Becoming a Critical Care Nurse: FAQs
What degree is best to become a critical care nurse?
When deciding to become a critical care nurse, the best degree depends on the person's professional goals. While an ADN program can be completed within a two-year timeframe, earning a BSN provides nurses with more professional opportunities and higher salaries.
How can you gain experience in critical care nursing?
To gain experience in critical care, nurses should seek employment in a general ICU or a specialty ICU in a clinical area that interests them. Doing so provides them with the background needed to deal with the treatment of patients in critical or terminal conditions.
Can you earn a BSN or an ADN online?
It is possible to earn an ADN or a BSN online; however, it is important to verify that the online program is fully accredited. Visit the Accreditation Commission for Education in Nursing and the Commission on Collegiate Nursing Education to find accredited nursing programs.
Is certification required to become a critical care nurse?
No. Certification is optional but can be beneficial. The CCRN is one option, but there are many certifications CCNs can get depending on their specialty. For example, if a critical care nurse works in a neurosurgical ICU, they might want to become a certified neuroscience registered nurse.
Reviewed by: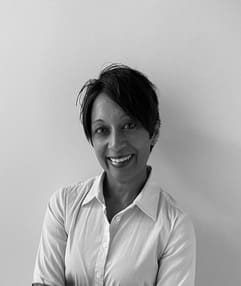 Shrilekha Deshaies, MSN, CCRN, RN
Shri Deshaies MSN, RN, CCRN, is a nurse educator with over 20 years of teaching experience. She is a certified critical care nurse and has worked in various surgical intensive care units, including cardiovascular, trauma, and neurosurgery. Her passion for health equity led her to becoming a community home health nurse. She is a founding member of Nurses Serving our Neighbors which advocates for the homeless population. Deshaies recently completed a course to become a faith community nurse.
Shrilekha Deshaies is a paid member of our Healthcare Review Partner Network. Learn more about our review partners.
NurseJournal.org is an advertising-supported site. Featured or trusted partner programs and all school search, finder, or match results are for schools that compensate us. This compensation does not influence our school rankings, resource guides, or other editorially-independent information published on this site.
Are you ready to earn your online nursing degree?
Whether you're looking to get your pre-licensure degree or taking the next step in your career, the education you need could be more affordable than you think. Find the right nursing program for you.
Popular Nursing Resources
Resources and articles written by professionals and other nurses like you.