Meet Three Nursing Innovators Finding Ways to Combat the Nursing Shortage
Learn how individuals in healthcare are coming up with their own ways to combat the nursing shortage.
States, hospitals, nursing schools, and individuals are finding ways to combat the nursing shortage.

Individuals in healthcare are creating solutions to lessen nurse burnout and increase nurse retention.

You can get involved in efforts to end the nursing shortage in small and large ways.
Many factors contribute to the nursing shortage, including high levels of nurse turnover and burnout, an aging nursing workforce, lack of clinical sites, and the nurse faculty shortage. States, nursing schools, hospitals, and now, individuals in healthcare are coming up with varying solutions to approach each contributing factor and end the nursing shortage.
Learn about the solutions these healthcare innovators created. Find out how you can support their efforts and reduce the contributing factors of the nursing shortage in your own workplace.
Solutions to the Nursing Shortage
"[A] nursing shortage was talked about more than 30 years ago when I was in nursing school and has been a persistent problem over the three decades of my nursing career," says Teresa Sanderson, founder of Nurses Feed Their Young.
The COVID-19 pandemic worsened the issue and brought attention to the unsafe conditions nurses work in when their workplace is understaffed. Now states, hospitals, nursing schools, and individuals in healthcare are creating solutions to recruit and retain more nurses.
States, like Montana, California, and Arizona, are addressing the nursing shortage through funding for nursing education, recruitment, and retention. Nursing schools are also combating the nursing shortage through strategies like rolling and dual admissions, expanded clinical opportunities, and partnerships with hospitals and medical centers.
However, not all of these solutions are equally effective.
The most effective solutions for the nursing shortage focus on listening to and retaining nurses. "We have to prioritize implementing strategies that address nurse burnout to keep current nurses in practice," says Selena Gilles, DNP, ANP-BC, CNEcl, FNYAM. "Whether that's with strategies like standardized nurse-to-patient ratios, improving our workplace culture, or mental health services, just to name a few."
These nursing innovators are prioritizing retention of nursing staff in several ways:
Preparing nurses better to enter the workforce

Reducing the workload of licensed nurses

Teaching nurses and nursing leaders how to use emotional intelligences to improve their workplace culture
Spotlight: Nursing Innovators Finding Ways to Combat the Nursing Shortage
Eric Alvarez, CEO and Founder of Grapefruit Health
CEO and Founder of Grapefruit Health. Before this adventure, Eric Alvarez has held several positions within the healthcare industry. Most recently he was the COO of a healthcare technology startup called Fibroblast, which was acquired by the electronic medical record giant Cerner Corporation in 2020.
Before joining Fibroblast, Alvarez was a hospital administrator at the University of Chicago Medicine and Northwestern Medicine. He is a military veteran who earned his master's in healthcare administration from Rush University.
Grapefruit Health connects nursing and other clinical students with healthcare organizations. They recruit, train, and supervise students on their technology platform so they can work remotely on tasks like:
Medication adherence

Diabetes prevention and management enrollment

Health risk assessment

Companionship calls for isolated older adults
This program benefits students, healthcare organizations, and licensed professionals. Students are paid to get clinical experience for their resume. Their additional clinical experience may make them more prepared to enter the workforce than students with fewer ones.
Healthcare organizations get help with their high-volume administrative or telephone outreach tasks that do not require a clinical license. They also get access to a talent pool that is familiar with their brand and client base. Also, licensed professionals get more time to practice at the top of their license.
Selena Gilles, DNP, ANP-BC, CNEcl, FNYAM
Gilles is clinical associate professor and associate dean of the undergraduate program at New York University Rory Meyers College of Nursing. She is an affiliate faculty member of the Hartford Institute for Geriatric Nursing (HIGN) where she serves as codirector of HIGN Scholars Program. Gilles is also an affiliate associate professor at Howard University College of Nursing and Allied Health Sciences and volunteer associate professor for the State University of Haiti.
Gilles is certified as a clinical nurse educator and in critical care nursing, and she has been an adult nurse practitioner for 13 years, specializing in neuro and pain management. Gilles is known for creating and carrying out nontraditional immersive teaching/learning innovations to address nationally identified nursing education issues that can enhance student learning/program outcomes.
Gilles is passionate about the management of acute and chronic pain and opioid overdose prevention. She is a strong community advocate with a passion for global health. She is currently working with organizations aimed to serve the underprivileged and underserved communities in Haiti, Ghana, and Nigeria.
As an associate dean, Gilles focuses on preparing nursing students to enter the workforce with less debt and more skills through the Undergraduate Interprofessional Education Scholarship. Nursing students receive full tuition, room, and board for both semesters through a seven million dollar scholarship from the Meyers Family Foundation.
Third-year nursing students learn how to:
Provide "competent and evidence-based interdisciplinary care" that promotes patients' health

Educate patients in understandable ways without using nursing-specific terms

Collaborate with the rest of the healthcare team in a way that respects each role
Nursing students use the social determinants of health and the "situation-background-assessment-recommendation" tool to communicate challenges, barriers, and treatment options for their patient to the wider team. Through these discussions, nursing students learn how each team can contribute to patient care.
In the spring semester, nursing students work with pharmacy students and medical residents in faculty-led discussions on case studies. These discussions aim to create a patient-centered nursing care plan to improve patient outcomes for chronic disease management in primary care.
Teresa Sanderson, RN, CCM, Nurse Entrepreneur Preceptor
Teresa Sanderson is a veteran registered nurse with more than 30 years of experience. She is a nursing continuing education consultant, marketing and sales trainer, certified case manager, a certified BANK ios coach and trainer, and founder of the Nurses Feed Their Young Movement (NFTY). She has owned and operated a hospice agency and adult group homes; she has spent much of her career in nursing leadership and administration. Sanderson believes that emotionally intelligent communication is vital to improving the nursing culture, ensuring a positive nursing work environment, and maintaining optimal patient satisfaction. She teaches nursing leaders and healthcare professionals how to improve communication and increase understanding, so they can create a positive culture in the workplace.
The Nurses Feed Their Young Movement teaches nurses and nursing leaders emotional intelligence as a skill that has the potential to break the cycles of nurse burnout, stress, incivility, and nurse bullying while improving nurse retention and patient outcomes. The program does not require participation from hospital administration.
NFTY focuses on each nurse's emotional intelligence and professional development so they can:
Speak confidently

"Show up differently on their unit"

Advocate for both patients and change in their nursing unit and its culture

Communicate well with patients, leaders, and other nurses
How Nursing Professionals Can Support Solutions to the Nursing Shortage
Nurses can get involved and support solutions that lessen the nursing shortage in many ways. Some require less work, like supporting other nurse entrepreneurs or applying for available financial aid for nurses to help you attend or return to nursing school.
You can get started by visiting www.grapefruit.health to learn more about their work, find help for your healthcare organization, or pitch your ideas for improving their program.
Others are more involved. You could become a nurse entrepreneur and use your own expertise to create a solution that helps the nursing shortage. Consider starting your own business if you have an idea to improve the nursing shortage that:
Adds to what is already out there

Costs the same or less than the current solutions

Can increase in size to make a larger impact
You can also change the culture of your current workplace without involving healthcare administrators. Individual nurses can change their workplace culture one nurse at a time when they promote a zero-tolerance culture for incivility.
You can also advocate for communicating with compassion and empathy and seeing the value that other nurses with different strengths bring to the unit. These strategies could make it easier to recruit and retain both new and experienced nurses; it can also reduce stress for nurses who work on the unit.
You can join the NFTY Movement and get started using these strategies when you:
Join the Facebook group

Sign up for Making Nurses Matter: Transforming Nursing Culture & Work Environment to get three free credit hours of continuing education for nurses

Start your path toward emotional intelligence by completing your free personality profile that teaches you about what you value
You might be interested in
Taking Advantage of Professional Nursing Organizations
Professional nursing organizations provide many opportunities. Joining a nursing association offers the chance for nurses to excel in their careers and earn higher salaries through…
Reviewed by
Our Integrity Network
NurseJournal.org is committed to delivering content that is objective and actionable. To that end, we have built a network of industry professionals across higher education to review our content and ensure we are providing the most helpful information to our readers.
Drawing on their firsthand industry expertise, our Integrity Network members serve as an additional step in our editing process, helping us confirm our content is accurate and up to date. These contributors:
Suggest changes to inaccurate or misleading information.
Provide specific, corrective feedback.
Identify critical information that writers may have missed.
Integrity Network members typically work full time in their industry profession and review content for NurseJournal.org as a side project. All Integrity Network members are paid members of the Red Ventures Education Integrity Network.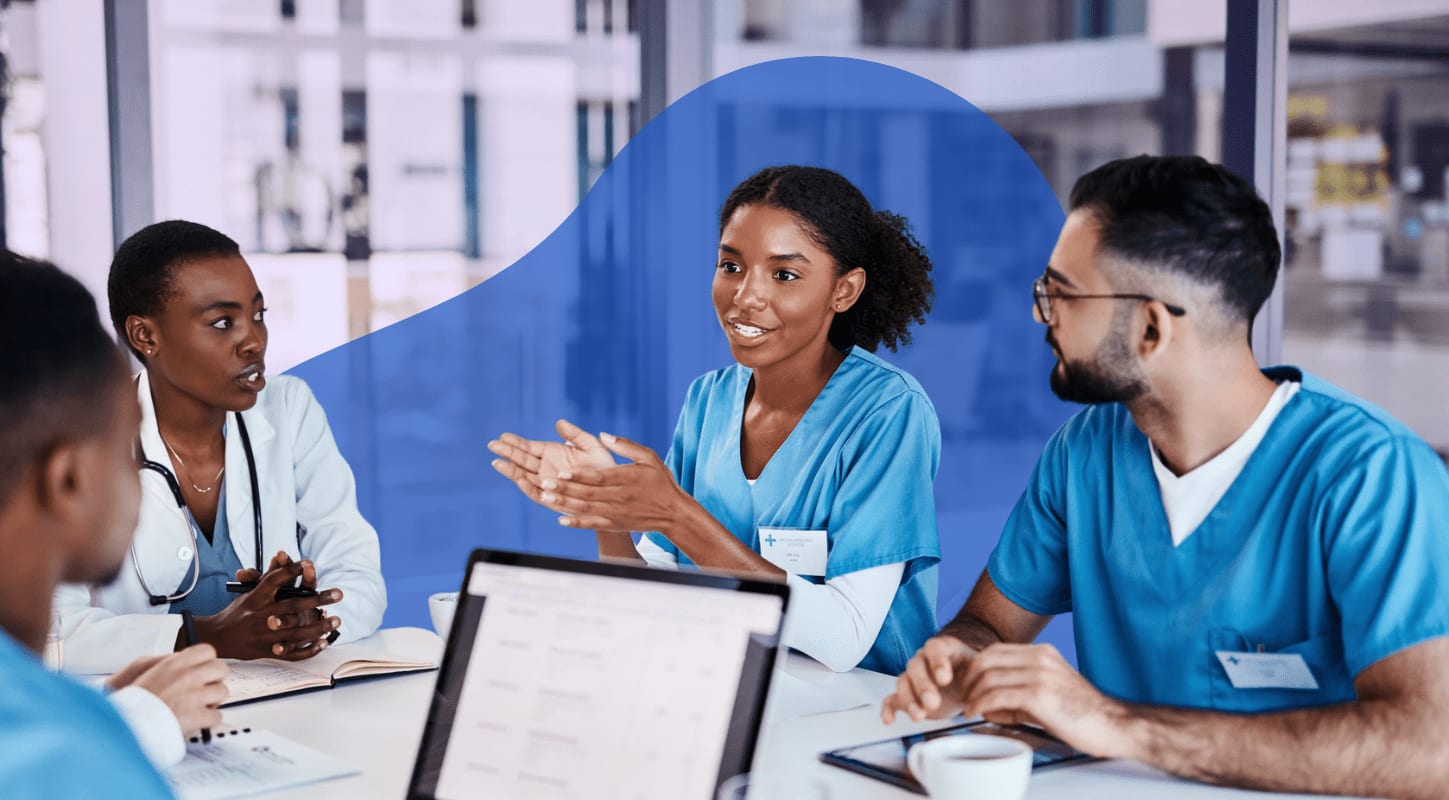 Nurse Advocacy Groups to Pay Attention To
Every day nurses care and advocate for their patients. These 11 nurse advocacy groups help support healthcare professionals and promote nursing leadership.
NurseJournal.org is an advertising-supported site. Featured or trusted partner programs and all school search, finder, or match results are for schools that compensate us. This compensation does not influence our school rankings, resource guides, or other editorially-independent information published on this site.
Are you ready to earn your online nursing degree?
Whether you're looking to get your pre-licensure degree or taking the next step in your career, the education you need could be more affordable than you think. Find the right nursing program for you.