What to Know About Seeing a Psychiatric Nurse Practitioner
Reviewed by
Our Integrity Network
NurseJournal.org is committed to delivering content that is objective and actionable. To that end, we have built a network of industry professionals across higher education to review our content and ensure we are providing the most helpful information to our readers.
Drawing on their firsthand industry expertise, our Integrity Network members serve as an additional step in our editing process, helping us confirm our content is accurate and up to date. These contributors:
Suggest changes to inaccurate or misleading information.
Provide specific, corrective feedback.
Identify critical information that writers may have missed.
Integrity Network members typically work full time in their industry profession and review content for NurseJournal.org as a side project. All Integrity Network members are paid members of the Red Ventures Education Integrity Network.
You are thinking about seeing a mental health professional — great! Then you are likely to come across a psychiatric nurse practitioner (NP) in your search.
Psychiatric NPs are fully trained to care for your mental health needs. Their scope of practice and work setting is similar to a psychiatrist. Psychiatric NPs counsel, assist with crisis management, create treatment plans, and prescribe medication when necessary.
This guide explains the role of a psychiatric NP, their education, and training. We will discuss the work setting, scope of practice, and when to seek a psychiatric NP. This guide will also cover the different types of mental health professionals, the current mental health provider shortage, and how psych NPs are filling the gap.
What Is a Psychiatric Nurse Practitioner?
Psychiatric NPs are advanced practice registered nurses (APRNs). APRN is the umbrella term for board-certified nurses who have a master's or doctoral degree in nursing. APRNs specializing in psychiatric nursing are also called psychiatric mental health nurse practitioners (PMHNPs).
PMHNPs' main goal is to assess, diagnose, and treat patients with mental health disorders while maintaining a safe and confidential environment for their patients. PMHNPs can provide counseling and psychotherapy as well. With a national shortage of mental health professionals, PMHNPs are in a position to fill this gap and increase access to patients.
PMHNPs' scope of practice can vary among states. They can have full practice, reduced practice, or restricted practice. The type of practice dictates their level of prescriptive authority. Some PMHNPs can work autonomously after working under a collaborating physician for a certain amount of time, depending on the state. PMHNPs can also prescribe medication based on state regulations.
Education and Training
There are several steps to becoming a PMHNP. A two-year associate degree or four-year bachelor of science in nursing program must be completed at an accredited nursing program. Nurses must pass a board certification exam called the National Council Licensure Examination for RNs (NCLEX-RN) to practice as a licensed registered nurse in the United States.
Nurses typically work for several years before earning their master's degree or doctorate in psychiatric nursing. After completion, they must pass the national Psychiatric-Mental Health Nursing Certification exam offered through the American Nurses Credentialing Center (ANCC) to practice as PMHNPs. PMHNPs' license and practicing privileges depend on the state they live in.
Work Settings
PMHNPs work in a variety of settings. They can work in the private or public sector providing mental healthcare to the most vulnerable populations. PMHNPs work in:
Hospitals
Schools
Group homes
Clinics
Correctional facilities
Private practice
Public health settings
Family medicine
Telehealth
PMHNPs choose their work setting, some working in more than one. Roles and responsibilities may vary depending on the setting. PMHNPs working in hospitals or public health settings have a diverse group of patients. They work directly with interdisciplinary healthcare teams that include doctors, nurses, and social workers.
PMHNPs manage their own patients, and some states allow PMHNPs to have their own private practice. In certain states, it is required to work with a collaborating physician or psychiatrist. They may work under a collaborating physician or psychiatrist for the entire course of their career or a certain amount of years until they can work independently. This is based on state laws and regulations.
PMHNPs might provide telepsychotherapy to patients either from home or in a private office. They provide this service through secure video conferencing or telephone. Telepsychotherapy is another way to increase access to mental healthcare.
What Can a Psychiatric Nurse Practitioner Do?
PMHNPs are highly skilled to offer psychiatric care and treatment. They see their patients regularly just as a psychiatrist or other mental health professionals would. In all 50 states, PMHNPs have some level of prescribing privileges. Twenty-one states allow PMHNPs to practice to their full capacity without a collaborating physician.
PMHNPs' services include:
Providing patient and family education
Providing preventative care
Psychotherapy
Counseling and treatment
Prescribing medication
Ordering and interpreting labs, x-rays, and EKGs when necessary
Coordinating care
Medical procedures such as transcranial magnetic stimulation
PMHNPs also work with specific populations. They include:
Pediatric and adolescent populations
Individuals with exposure to trauma, such as domestic violence
Individuals with substance use challenges, such as harmful use of alcohol or substances not used as prescribed
Military and veterans
Homeless
Geriatric population
PMHNPs have been trained to treat mental health patients with a variety of psychiatric, emotional, and behavioral health conditions. These conditions include:
Mood disorders, such as depression
Bipolar disorder with psychosis
Stress-related disorders, such as anxiety
Neurodevelopmental disorders, such as attention deficit hyperactivity disorder
Feeding and eating disorders
Differences Between a Psychiatric Nurse Practitioner and a Psychiatrist
PMHNPs and psychiatrists have similar roles and responsibilities. The main difference is their educational path. PMHNPs complete four years of nursing school, while psychiatrists complete four years of medical school.
Psychiatric Nurse Practitioner
Completes four years of undergraduate nursing school
Completes up to five years in a graduate program, either a master's degree or doctorate in psychiatric nursing
Assesses, diagnoses, and treats mental health conditions
Can prescribe medication in most states
Psychiatrist
Completes four years of medical school
Completes 4-5 years of psychiatry residency
Assesses, diagnoses, and treats mental health conditions
Can prescribe medication in all states
When to See a Psychiatric Mental Health Nurse Practitioner
Now that you know a little bit about PMHNPs, when should you seek one out? If it is your first time, do some research. You want to make sure they are the right fit.
If you have a specific condition, your psychiatrist is out, or you need a medication refill, a PMHNP can provide these services for you. In some cases, seeing a PMHNP may be faster than seeing a psychiatrist because their schedules may vary. Lastly, nurses have been labeled the most trusted professionals. A PMHNP may add that extra emotional connection you are looking for.
Alleviating the Mental Health Provider Shortage
There is a severe shortage of mental health providers. The U.S. Department of Health and Human Services reports there will be 250,000 fewer mental health providers by the year 2025. Factors contributing to this shortage include:
Lack of federal funding
Time it takes to complete a program
Retiring psychiatrists and nurses
Lack of skilled, advance educated providers
To meet the demand, PMHNPs are perfectly positioned to fill the need. Due to the shortage, treatment is often delayed and vulnerable communities lack adequate access to mental health services. PMHNPs can improve access to care.
The National Academy of Medicine and the ANCC recognize that in order to improve access to mental health services, PMHNPs should practice to the fullest extent. This means lifting all barriers PMHNPs face when caring for mental health patients.
The Future of Mental Healthcare
Approximately 56 million Americans experience some form of mental illness and/or substance use challenges. President Biden's budget plan allocates the largest-ever amount of funding for gender-based violence and the opioid crisis. PMHNPs, more than ever, are in the best position to shape the future of mental healthcare in America.
Frequently Asked Questions
---
Can a psychiatric nurse practitioner prescribe medication?
Yes, a psych NP can prescribe medication in 21 states and the District of Columbia without a collaborating physician. Fifty states allow some level of prescription privileges. Laws on prescription privileges are reviewed yearly.
How long does it take to become a psychiatric nurse practitioner?
To become a psychiatric nurse practitioner you must first become a registered nurse which can take 2-4 years. You must then pass the national state boards called the NCLEX-RN. Afterward, you must earn a master's degree in psychiatric nursing which can take another 2-3 years. After your master's, you must pass the nurse practitioner board certification exam for psychiatry. Some psychiatric nurse practitioners complete a doctorate which can take another two years.
What is the difference between a psychiatric nurse practitioner and a psychiatrist?
A psychiatric nurse practitioner completes a four-year nursing program and receives a master's and/or doctorate in psychiatric nursing. A psychiatrist completes four years of medical school and 4-5 years of psychiatric residency.
Should I see a psychiatrist or psychiatric nurse practitioner?
Psychiatrists and psychiatric nurse practitioners have similar roles and responsibilities. They both assess, diagnose, and treat mental health conditions. They both can prescribe medication. At the end of the day, see the provider that makes you feel safe and comfortable.
Learn More About Psychiatric Nurse Practitioners
Reviewed by: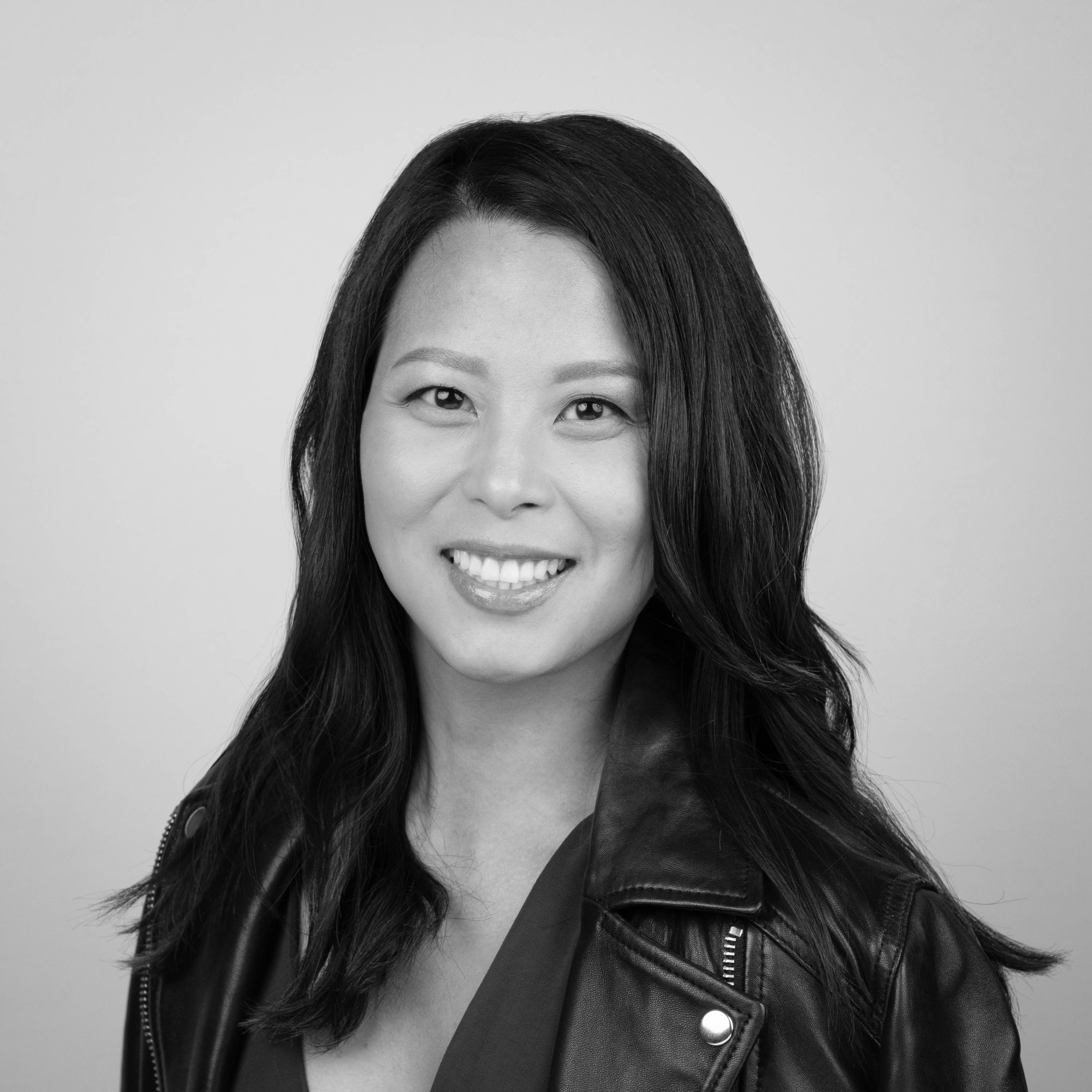 Karen Luu, MSN, PMHNP-BC
Karen Luu, MSN, PMHNP-BC, is a board-certified psychiatric mental health nurse practitioner. Luu holds an MSN from Azusa Pacific University as well as an undergraduate degree in public health science. She currently works at a private practice which specializes in bipolar disorder, schizophrenia, depression, anxiety, and posttraumatic stress disorder.
Luu is a paid member of our Healthcare Review Partner Network. Learn more about our review partners.
Feature Image: SDI Productions / E+ / Getty Images
NurseJournal.org is an advertising-supported site. Featured or trusted partner programs and all school search, finder, or match results are for schools that compensate us. This compensation does not influence our school rankings, resource guides, or other editorially-independent information published on this site.
Are you ready to earn your online nursing degree?
Whether you're looking to get your pre-licensure degree or taking the next step in your career, the education you need could be more affordable than you think. Find the right nursing program for you.
Popular Resources
Resources and articles written by professionals and other nurses like you.