What to Know About Working as an International Travel Nurse
Reviewed by
Our Integrity Network
NurseJournal.org is committed to delivering content that is objective and actionable. To that end, we have built a network of industry professionals across higher education to review our content and ensure we are providing the most helpful information to our readers.
Drawing on their firsthand industry expertise, our Integrity Network members serve as an additional step in our editing process, helping us confirm our content is accurate and up to date. These contributors:
Suggest changes to inaccurate or misleading information.
Provide specific, corrective feedback.
Identify critical information that writers may have missed.
Integrity Network members typically work full time in their industry profession and review content for NurseJournal.org as a side project. All Integrity Network members are paid members of the Red Ventures Education Integrity Network.
If you love traveling and want to become a nurse, consider the growing field of international travel nursing. Choose from many well-paying positions in a variety of destinations all over the world.
NurseJournal.org is an advertising-supported site. Featured or trusted partner programs and all school search, finder, or match results are for schools that compensate us. This compensation does not influence our school rankings, resource guides, or other editorially-independent information published on this site.
Are you ready to earn your online nursing degree?
Credit: Tempura / E+ / Getty Images
As countries across the world experience nursing shortages, international nursing job opportunities will continue to expand. According to The World Health Organization (WHO), one in eight nurses finds employment in a country other than the one where they were born or received training. The field of international travel nursing provides opportunities for nurses to see the world while using their training to help others.
If you are a current or aspiring nurse, international travel nursing can offer you competitive salaries and benefits working in a variety of clinical experiences with diverse populations. Learn more about international travel nursing, how to prepare for and find jobs, and what countries offer the highest pay.
International Travel Nursing At a Glance
International Travel Nurse

| Degree Required | Duties | Potential Salary (Range) |
| --- | --- | --- |
| ADN or BSN and RN License | Provide inpatient and outpatient services as needed, including healthcare screenings, immunizations, and healthcare education; provide services in underserved and remote areas and during disease outbreaks and public health crises | $44,000-$100,000 annually |
What Is International Travel Nursing?
Registered nurses (RNs) from various clinical backgrounds and specialties can find well-paid positions as international travel nurses in settings throughout the world. Rather than apply directly to overseas medical facilities, they find placements by working with recruiters from independent staffing agencies.
The recruiter finds the best placement based on skills, prior work experience, and preferred destinations. Once the nurse agrees to commit to the placement, the agency arranges the salary and benefits package. Depending on the contract, benefits include housing stipends, direct deposit and currency transfer fees, referral bonuses, meal or travel reimbursements, and paid time off.
While travel nurses working in the U.S. usually take assignments that last six months or less, international travel nursing jobs require longer commitments. International nursing jobs in Europe and Australia require nurses to work at least a year. Nurses placed in Middle Eastern countries often take contracts that last a minimum of two years.
Several organizations, including the Red Cross, United Planet, Project Hope, and International Volunteer HQ, offer volunteer opportunities in international nursing. While these travel nurses do not earn a salary, they gain valuable experience while providing essential healthcare services to people who may not otherwise have access. These international nursing volunteers take on crucial roles during public health emergencies and natural disasters as part of medical relief teams.
Duties
The duties of an international travel nurse are as varied as the destinations where they work. They provide services to patient populations from infancy through old age. Depending on the setting, they may have the same responsibilities as American RNs e.g., performing tests, administering medications and vaccinations, monitoring vital signs, and compiling reports.
Because international nurses work in an array of environments, from well-equipped modern hospital facilities to rudimentary clinics in underserved, remote communities, their responsibilities depend on the needs of the patients in these settings. Those who work in emergency or epidemic situations must adjust to rapidly changing and stressful conditions.
Work Environment
International travel nurses will find employment anywhere experiencing nursing shortages. These nurses work in urban and rural areas, in hospitals, doctors' offices, outpatient care centers, and community clinics. Nurses with surgical, intensive care, emergency room, and labor and delivery specialties are in particularly high demand. Staffing agencies work with nurses to find placements that best fit their training and interests.
Featured Online MSN Programs
Which Countries Need International Travel Nurses?
Nursing shortages are a global phenomenon. According to the WHO's 2020 State of the World's Nursing Report, nurses make up the largest occupational group in the healthcare industry, accounting for 59% of all health professionals. The global nursing shortfall had grown to almost six million, even before the onset of the COVID-19 pandemic. These shortages have been driven by several trends, including the decline in the number of nurses entering the profession, retirements, and increasing demands for healthcare from the growing world population.
The opportunities for U.S. trained nurses to work overseas have never been better. International nursing jobs run the gamut from well-paying clinical positions at state-of-the-art facilities in modern urban areas to remote clinics or refugee camps in developing nations.
Low and lower middle-income countries in Africa, Southeast Asia, the Eastern Mediterranean region, and parts of Latin America experience the most severe nursing shortages. Among the more affluent nations, the United Kingdom, Canada, Australia, New Zealand, and the United Arab Emirates face the highest need for nurses.
How Much Do International Travel Nurses Make?
While international travel nurses typically earn more than full-time RN staff, salary ranges vary significantly based on education and skill levels, specialties, years of experience, and placement location. According to the online employment service ZipRecruiter, the majority of international travel nurses earn between $60,500 and $106,000. Each travel nurse agency handles compensation differently. Some offer housing and travel benefits as part of the contract while others provide nurses with stipends to make their own arrangements.
RNs should consider several factors when searching for international travel nurse jobs. While some countries may not match U.S. salary levels, they offer a lower cost of living, making essentials like housing, food, and utilities more affordable. Middle Eastern nations like Saudi Arabia and the United Arab Emirates offer the most attractive compensation packages that include tax-free salaries, free air travel, free furnished housing, and 30-day annual vacations.
The Benefits of Becoming an International Travel Nurse
RNs choose international travel nursing for several reasons, including the chance to travel the world, earn top salaries, expand their careers, or serve others in high-need regions. International travel nurses often cite these professional and personal benefits:
Experience different cultures and parts of the world

Earn higher than average salaries and benefits such as bonuses, housing and travel stipends, and tax-free earnings

Expand nursing skills and medical techniques working with diverse patient populations and healthcare professionals

Develop language skills and interpersonal communication abilities

Learn skills beyond nursing adapting to new cultures, traditions, and lifestyles

Provide patient care where the need is greatest, helping people in desperate need or in crisis situations

Experience job security as placements expand due to global nursing shortages

Exercise the freedom to determine the destination and time frame for each assignment
How To Become an International Travel Nurse
International travel nurses follow the same educational pathway as nurses preparing for careers as staff RNs in the U.S. Although each country or employer may have specific requirements for a preferred degree, specialty area, and years of experience, travel agencies typically recruit nurses who hold an undergraduate nursing degree and have passed the NCLEX-RN examination.
While licensed practical nurses and RNs with an associate degree may find international positions, most travel agencies represent overseas employers who strongly prefer BSN degree-holders with a valid RN license. Nurses should also have certification in Basic Life Support and Advanced Cardiac Life Support. Most agencies require applicants who have completed at least one year of clinical experience.
While not required for all international nursing jobs, specialized certifications in high-demand areas such as labor and delivery, intensive care, and emergency medicine may lead to better-paid placements.
Working as an International Travel Nurse
​​In addition to completing a nursing degree and obtaining a valid RN license, international travel nurses will need to acquire additional credentials to work abroad.
Nurses need to have a valid passport and work with their travel agency to find out about work permits, visas, and other forms of sponsorship required by the country where they intend to work. Overseas employers may request birth certificates, immunization records, criminal background checks, and transcripts that verify educational qualifications. Gathering the necessary documentation may take several months.
Nurses must have a basic knowledge of a country's language to provide patient care and communicate with staff. Most placements require international travel nurses to demonstrate a working knowledge or conversational ability in the country's primary language.
Some employers may require nurses to take a test to verify their language ability. Many English-speaking countries like Canada and the United Kingdom require work visa applicants to take an English-language test to demonstrate their fluency, even if English is their native tongue.
English-speaking travel nurses sometimes get around the language barriers by restricting their employment choices to English-speaking countries or international healthcare organizations that have adopted English as their official language. Certain facilities in the Middle East, for example, require English as the work language for all staff and for all medical documentation.
International travel nursing jobs can offer tremendous personal, professional, and financial rewards, but the process requires research and planning. The most successful international travel nurses have invested the time to learn as much as possible about qualifications, how to choose a travel agency, and what to expect when working abroad.
Reviewed by: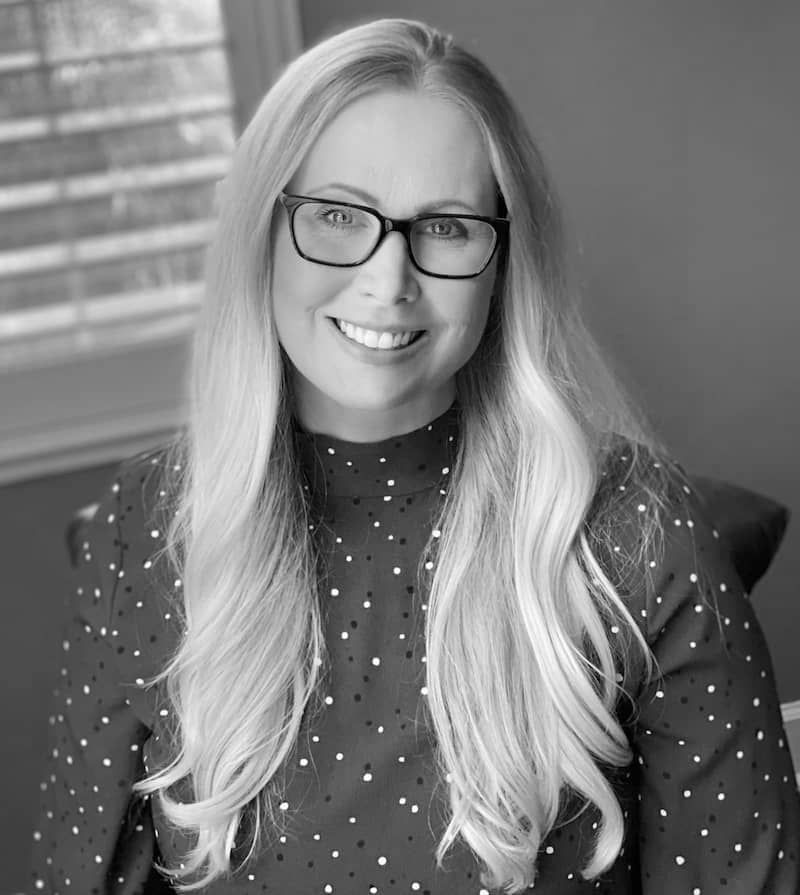 Brandy Gleason, MSN, MHA, BC-NC
Brandy Gleason, MSN, MHA, BC-NC, is a nursing professional with nearly 20 years of varied nursing experience. Gleason currently teaches as an assistant professor of nursing within a prelicensure nursing program and coaches graduate students. Her passion and area of research centers around coaching nurses and nursing students to build resilience and avoid burnout.
Gleason is a paid member of our Healthcare Review Partner Network. Learn more about our review partners here.
Page last reviewed November 8, 2021
NurseJournal.org is an advertising-supported site. Featured or trusted partner programs and all school search, finder, or match results are for schools that compensate us. This compensation does not influence our school rankings, resource guides, or other editorially-independent information published on this site.
Are you ready to earn your online nursing degree?
Whether you're looking to get your pre-licensure degree or taking the next step in your career, the education you need could be more affordable than you think. Find the right nursing program for you.
Popular Resources
Resources and articles written by professionals and other nurses like you.