What to Know About Getting a BSN Degree: Common Courses and Requirements
Reviewed by
Our Integrity Network
NurseJournal.org is committed to delivering content that is objective and actionable. To that end, we have built a network of industry professionals across higher education to review our content and ensure we are providing the most helpful information to our readers.
Drawing on their firsthand industry expertise, our Integrity Network members serve as an additional step in our editing process, helping us confirm our content is accurate and up to date. These contributors:
Suggest changes to inaccurate or misleading information.
Provide specific, corrective feedback.
Identify critical information that writers may have missed.
Integrity Network members typically work full time in their industry profession and review content for NurseJournal.org as a side project. All Integrity Network members are paid members of the Red Ventures Education Integrity Network.
Review this comprehensive guide that covers the various aspects of pursuing a BSN to determine if this path is a suitable entry point into the nursing field for you.
NurseJournal.org is an advertising-supported site. Featured or trusted partner programs and all school search, finder, or match results are for schools that compensate us. This compensation does not influence our school rankings, resource guides, or other editorially-independent information published on this site.
Are you ready to earn your online nursing degree?
Credit: Fly View Productions / E+ / Getty Images
After deciding to become a nurse, the next step is to determine which degree makes the most sense for you. While earning an associate degree in nursing (ADN) is the standard requirement for working in the field, there are professional and financial benefits in choosing to pursue a bachelor's of science in nursing (BSN).
According to the American Association of Colleges of Nursing, 94% of BSN graduates gain employment within 4-6 months of finishing the program. Nurses with a bachelor's degree also earn an average of $16,000 more than those with an associate degree.
Ultimately, there are a variety of reasons why aspiring nurses choose a BSN program. This comprehensive guide provides an overview of earning a BSN degree and what to expect when choosing this academic path.
How To Become a Nurse
Upon deciding to become a nurse, there is an established track to follow that streamlines the process. As such, pursuing a BSN includes the following steps:
Step 1

Earn a high school diploma or GED. Most four-year nursing programs require their students to have taken high school-level English, math, science, and social studies courses prior to acceptance.

Step 2

Apply and gain admission into an accredited four-year BSN program. It is critical that the academic institution is accredited.

Step 3

Complete the undergraduate nursing program.

Step 4

Take and pass the National Council Licensure Exam (NCLEX). The NCLEX determines students' ability to apply their medical knowledge and analyze nursing scenarios. The exam is broken down into four sections: safety and effective care environment, health promotion and maintenance, psychosocial integrity, and physiological integrity.

Step 5

Step 7

To maintain a nursing license as well as remain knowledgeable of the most recent nursing methods, pursuing additional education and training is crucial.
BSN Admission Requirements
While requirements for admittance into a BSN program can differ from school to school, the majority look for the same basic criteria. Therefore, when applying to nursing school, it is important to understand the entire process.
Typically, the basic requirements include the following:
Cumulative GPA in high school or associate degree program of 2.75 or higher
GPA of 2.5 or higher for all science courses
Essay
References
CV or resume
Significant volunteer experience
Prior coursework in anatomy, biology, chemistry, organic chemistry, microbiology, physiology
To transfer credits from another university, schools tend to require a certain number of credits, usually in the area of 30-40.
After being admitted into an accredited academic institution, it is important to review the program's curriculum to prepare for the coursework.
Featured Online MSN Programs
The BSN Degree Curriculum
Nursing school curriculum includes a variety of course work that extends from the humanities to the sciences. While students are required to complete a series of general education courses, their main focus revolves around science-related class work.
The specific courses students are required to take to earn a BSN will vary depending upon the academic institution, yet most programs cover the following classes:
Assessment of Health and Illness

Health Maintenance and Restoration

Health Promotion and Risk Reduction
Leadership and Management
BSN Clinical Hours Requirements
Throughout their coursework, nurses will participate in clinicals, putting into practice what they learned in the classroom through the completion of lab work. The hours needed to complete a BSN program ranges from 300-700.
With many academic programs providing online options, nurses who take this route still need to complete in-person clinical hours. Online programs partner with institutions that can provide nursing students with the necessary experiences.
When completing clinicals, students work alongside registered nurses and learn about the common tasks associated with the position. These tasks include checking a patient's vitals, performing assessments, and administering medication.
Clinical Requirements for Nursing Specialties
Clinical requirements vary depending upon a nurse's chosen specialty and the courses they take. While some of the basic experiences remain the same, specialties dictate where a nurse completes their clinicals and what tasks they must master.
Specialties such as diabetes management, oncology, dermatology, or geriatrics all require varying subsets of skills that require a different clinical experience.
BSN Professional and Technical Requirements
Upon completing in-class work as well as clinicals, nurses should have met certain professional and technical requirements that allow them to effectively perform their duties. Necessary skills include the following:
Technical skills: Nursing students are assessed in both their practice labs and clinical hours to ensure they are fully able to perform all of the necessary technical skills. These skills include checking vital signs, administering medication and IVs, and providing wound care.
Intellectual requirements: Critical thinking is crucial for clinical nursing, as the nurse is responsible for providing effective patient care. Nursing students' abilities to measure, reason, calculate, and analyze information will allow them to successfully treat their patients.
Fine motor skills: Nurses must be able to provide care, which includes performing treatments and assessing patients. They need to be able to perform CPR, physically handle emergencies, and have sufficient manual dexterity.
Observation abilities: Nurses need to accurately observe the patient so they can assess their condition and identify signs of disease. They must also be able to recognize if a patient is at risk of deterioration, recognize and determine the impact of any changes in a patient's condition, and make objective observations.
Good communication: Successful communication provides nurses with the ability to effectively talk to patients, doctors, and family members. Nurses should be able to utilize both verbal and nonverbal language, written communication, and active listening when interacting with those involved in the treatment of a patient.
Social requirements: Maintaining strong emotional and mental health allows nurses to exercise their best clinical judgement. Having a sympathetic mindset and knowing the best way to interact with different types of people allows nurses to develop important relationships with their patients.
How to Pay for Your BSN
There are a variety of ways in which prospective nurses can receive financial assistance with earning their BSN. Students can either apply for financial aid or for one of the many available scholarships.
Scholarship options include the following:
This general scholarship is typically awarded to a student studying a specialization such as oncology, critical care, or emergency nursing. Funding can be up to $10,000 per academic year.
This scholarship is awarded to a student enrolled in an accredited nursing program who is in financial need. The amount of the scholarship is dependent upon available funds.
Awarded by the Daughters of the Revolution, this one-time $2,500 award is annually given to three students who are in financial need and are enrolled in an accredited school of nursing.
This scholarship is awarded to applicants who have at least a 3.2-grade point average and are enrolled in an accredited nursing program. Winners must be in good academic standing. There are two $5,000 scholarships available.
This annual $1,000 scholarship is awarded to a student currently enrolled or accepted into an accredited nursing program. An applicant must have at least a 3.0-grade point average and be a U.S. citizen.
This scholarship is awarded to students of American Indian descent who agree to work in American Indian communities upon graduation. Applicants are eligible for an award amount of $1,500, which is offered each semester.
This scholarship is awarded to a U.S. citizen, permanent legal resident, DACA, or eligible non-citizen of Hispanic origin. College applicants must have a minimum 2.5-grade point average, while high school applicants must have a 3.0 or higher. The awarded amount ranges from $500-5,000 depending on financial need.
BSN Course Requirements FAQs
---
Can you go straight into a BSN program?
There are two main paths prospective nurses can take to be admitted into a BSN program. The first would be to apply after earning a high school diploma or GED. Applicants can also apply for admission into a BSN program after they have earned their associate degree.
Regardless of the chosen path, programs typically require certain prerequisites prior to officially being admitted. Those who already have earned an associate degree need to make sure they have met those requirements in their previous program before being granted admission.
Those who enroll in a four-year program will typically take the necessary prerequisite courses during their freshman and sophomore year while focusing on their nursing courses in their junior and senior year.
How many years of college do you need for a BSN?
It typically takes students four years to complete a BSN program. However, those years may not be spent at a four-year institution. Prospective nurses can earn an associate degree in two years and then complete their BSN program in two-years as long as they have satisfied the required prerequisites.
There are also accelerated BSN programs that can be completed in 1-2 years; however, the student must have already earned a bachelor's degree in another field. An accelerated program requires candidates to have already completed basic general education courses while earning their previous degree. Students will then complete the majority of their nursing courses online.
What classes are needed for a BSN?
Outside of general education courses, the majority of courses focus on sciences and math. The majority of programs include some variation of the following classes:
Human Anatomy
Pharmacology
Research in Nursing
Health Promotion and Risk Reduction
Mental Health
Reproductive Health
Statistics
Psychology
Leadership and Management
Nursing Care
Microbiology
Nursing Informatics
Can you get a BSN in two years?
There are programs available that will allow students to earn their BSN in two years. These accelerated programs require prospective students to have already earned their bachelor's degree in another field.
The majority of accelerated BSN programs typically take between 12-18 months, though some can take as long as two years. The length of time mainly depends upon the availability of the student.
Those who can commit to the program full time will be able to complete the program much faster than those who are only able to work on their degree part time.
Reviewed by: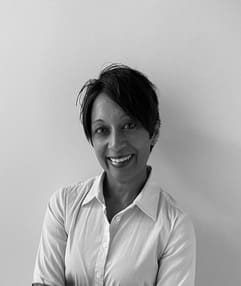 Shrilekha Deshaies, MSN, CCRN, RN
Shri Deshaies is a nurse educator with over 20 years of experience teaching in hospital, nursing school, and community settings. Deshaies' clinical area of expertise is critical care nursing and she is a certified critical care nurse. She has worked in various surgical ICUs throughout her career, including cardiovascular, trauma, and neurosurgery.
Shri Deshaies is a paid member of our Healthcare Review Partner Network. Learn more about our review partners here.
NurseJournal.org is an advertising-supported site. Featured or trusted partner programs and all school search, finder, or match results are for schools that compensate us. This compensation does not influence our school rankings, resource guides, or other editorially-independent information published on this site.
Are you ready to earn your online nursing degree?
Whether you're looking to get your pre-licensure degree or taking the next step in your career, the education you need could be more affordable than you think. Find the right nursing program for you.
Popular Nursing Resources
Resources and articles written by professionals and other nurses like you.