What Is the Typical Time Line for Applying to Nursing School?
Applying to nursing school is the first step toward a rewarding career. Get all the information you need about the process in this detailed guide.
NurseJournal.org is an advertising-supported site. Featured or trusted partner programs and all school search, finder, or match results are for schools that compensate us. This compensation does not influence our school rankings, resource guides, or other editorially-independent information published on this site.
Are you ready to earn your online nursing degree?
Fly View Productions | E+ | Getty Images
In most cases, prospective nursing students should plan for a full year in order to properly apply to nursing school. During this year, you can research the top nursing schools that interest you, determine which schools you're interested in applying to, submit your applications, and await the schools' decisions.
This guide walks you through the steps you need to take before you apply, during the application cycle, and after you submit your application to the nursing schools of your choice.
Nursing School Time Line at a Glance
Staying organized and following a set of specific steps can help you apply to nursing school and increase your likelihood of acceptance. It typically takes at least several months to complete the entire process from start to finish. Here's what a typical application time line looks like.
Complete Required Prerequisites for Nursing School
Meet with an admissions advisor to discuss your goals and experience. You may need to complete specific prerequisite coursework; an advisor can provide guidance on how to meet application requirements.
Collect Necessary Application Materials
Expect to submit official transcripts from high school or previous college experience, test scores, and recommendation letters. A personal statement and a resume detailing work and volunteer experience will also be required.
Prepare For and Take the ACT or TEAS
Register to take the test well before the application deadline. Arrange to have your scores sent directly to your desired nursing programs.
Apply to Desired Nursing School Programs
Follow individual school instructions to apply. Many schools use NursingCAS, a centralized admission application that allows you to apply to multiple programs using a single application.
Continue Working or Volunteering as You Await Results
Application responses can take weeks, so continue working or volunteering to gain additional experience. If you aren't already working in the field, look for new opportunities.
Prepare for Nursing Program Interviews
Understand your motivation and career goals, and be ready to articulate why a specific program is a good fit for you. Prepare to offer specific examples that demonstrate what makes you unique.
Receive Acceptance or Rejection Letter from Schools
If you are accepted, respond by the deadline to secure your spot. If you are rejected, but invited to reapply, evaluate your application to identify where you might improve.
Before You Apply to Nursing School
Make the nursing school application process simpler and more streamlined by following this preparation checklist. These steps ensure you're prepared to meet application requirements and prevent delays.
---
During the Nursing School Application Cycle
Once you've narrowed the list of schools you want to apply to and have your materials in order, follow these steps to submit your application.
After you do these basic things, the NursingCAS will verify your application and release the information to the different schools, usually within four weeks of receiving it.
The specific amount of time it will take them to review will vary, but applying for nursing school early will often help to ensure that your application is viewed more quickly and with more detail. In other words, applying early is to your benefit.
---
After Applying to Nursing School
Once the application has been submitted, prepare for the interview and think about how you will pay for your nursing degree. Here are some resources and advice to help with this process.
Dates and When to Expect Application Results
Schools are all different, and that applies to their nursing application process as well. Each school may have different requirements and different time lines for applying. In general though, you can expect the following application cycles:
Schools that begin their program in June will usually have a fall or winter deadline for application. This may vary by school.

Similarly, you can usually expect to receive an acceptance or rejection letter in December or January for programs that begin in June.

So, applying in the fall, receiving the application board's decision in winter, and starting school in late spring or early summer is usually the norm and what you should expect.
Helpful Resources for PreNursing Students
Before you apply to nursing school and start a nursing career, it's smart to know exactly what you're getting into and how to make yourself stand out from the competition. To help you gather the information you need to start on the right track, check out these resources we've compiled for prospective nurses.
Applying to Nursing School FAQ
---
What can I do to increase my chances of getting into nursing school?
Before applying, learn the admission requirements, and take steps to meet or exceed them. Take prerequisite courses, volunteer in the field, get required certifications, and talk to the admissions counselor about areas where you might improve your application. Be flexible about where you go to school, as some areas have a shortage of nursing instructors and long waiting lists.
What should I know before applying to nursing school?
Before applying, clearly understand why you want to be a nurse and your career goals. This can help you choose the best program and articulate your passion in an admission essay or interview. Research program reputation. Look at the graduation rate, the National Council Licensure Examination for Registered Nurses (NCLEX-RN) pass rate, and nursing accreditation status. Consider how the program aligns with your goals, and whether the course delivery methods fit your schedule and learning style.
What GPA do you need to get into nursing school?
GPA requirements vary by program. Most programs set the minimum at 2.5-3.0. Some programs require higher minimum grades in specific science and math courses, or within the final semesters of high school or previous college programs.
What do I do if I get rejected from nursing school?
Rejection is common and may be simply due to a lack of space in the program. Once the initial disappointment wears off, evaluate your application and work to correct gaps. Take, or retake, prerequisite courses to improve your GPA, gain experience by volunteering, and consider applying to different programs.
Reviewed by: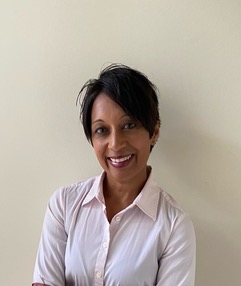 Shrilekha Deshaies, MSN, CCRN, RN
Shri Deshaies is a nurse educator with over 20 years of experience teaching in hospital, nursing school, and community settings. Deshaies' clinical area of expertise is critical care nursing and she is a certified critical care nurse. She has worked in various surgical ICUs throughout her career, including cardiovascular, trauma, and neurosurgery.
Shri Deshaies is a paid member of our Healthcare Review Partner Network.
Page last reviewed March 24, 2022
NurseJournal.org is an advertising-supported site. Featured or trusted partner programs and all school search, finder, or match results are for schools that compensate us. This compensation does not influence our school rankings, resource guides, or other editorially-independent information published on this site.
Are you ready to earn your online nursing degree?
Whether you're looking to get your pre-licensure degree or taking the next step in your career, the education you need could be more affordable than you think. Find the right nursing program for you.
Popular Nursing Resources
Resources and articles written by professionals and other nurses like you.