Geriatric Nurse Career Overview
Reviewed by
Our Integrity Network
NurseJournal.org is committed to delivering content that is objective and actionable. To that end, we have built a network of industry professionals across higher education to review our content and ensure we are providing the most helpful information to our readers.
Drawing on their firsthand industry expertise, our Integrity Network members serve as an additional step in our editing process, helping us confirm our content is accurate and up to date. These contributors:
Suggest changes to inaccurate or misleading information.
Provide specific, corrective feedback.
Identify critical information that writers may have missed.
Integrity Network members typically work full time in their industry profession and review content for NurseJournal.org as a side project. All Integrity Network members are paid members of the Red Ventures Education Integrity Network.
Geriatric nurses specialize in the care of aging patients. Check out this guide to learn more about educational requirements and salary prospects for this in-demand nurse specialty.
NurseJournal.org is an advertising-supported site. Featured or trusted partner programs and all school search, finder, or match results are for schools that compensate us. This compensation does not influence our school rankings, resource guides, or other editorially-independent information published on this site.
Are you ready to earn your online nursing degree?
Credit: Morsa Images / DigitalVision / Getty Images
Geriatric Nurse Career in Brief
certification options
Geriatric nurses work with doctors and other healthcare professionals to care for the physical, mental, and emotional well-being of elderly patients, helping them maintain independence and quality of life. These registered nurses (RNs) possess specialized knowledge and skills to treat common health issues affecting the elderly population. Some key responsibilities include the following:
Primary Responsibilities
Develop treatment plans and administer medications
Educate patients and caretakers on coping skills to handle age-related conditions
Provide treatment for chronic conditions most likely to affect the elderly (e.g., heart disease, arthritis, diabetes, osteoporosis, Alzheimer's disease)
Monitor for signs of elder abuse
Assist with and train patients on daily living activities, such as hygiene, toileting, and medication management
Career Traits
Knowledge of the aging process and disease progression
Ability to recognize verbal and nonverbal communication cues
Compassion
Patience
Featured Online MSN Programs
Where Do Geriatric Nurses Work?
RNs specializing in geriatric care typically find employment at hospitals and medical clinics. In addition, work settings such as nursing homes, long-term care facilities, and home healthcare also rely on the services of geriatric nurses.
Hospitals

Geriatric nurses implement treatment plans, administer medications, and educate patients and families about care options.

Nursing Homes

Nursing home RNs provide full-time healthcare, assist with personal needs and rehabilitation, and monitor patients for bedsores, infections, or other conditions.

Home Healthcare

Home healthcare geriatric nurses help patients recover from surgery and care for those with chronic conditions such as dementia or paralysis. They may also assist with personal hygiene and nutritional needs while working with families to maintain the best level of care.
Why Become a Geriatric Nurse?
Although geriatric nurses often work in physically demanding and stressful settings, this career offers personal and professional fulfillment by providing crucial healthcare services and improving the quality of life for the aging population.
Advantages to Becoming a Geriatric Nurse
---
Rewarding work in patient-focused care and advocacy

Assist patients in maintaining their quality of life by offering preventive care and wellness education

Develop high pharmacological and treatment skills while working with patients on several medications for multiple conditions

Increasing job and salary opportunities , especially for RNs with graduate training and certification

Potentially strong relationships with patients and their families in long-term care facilities and nursing homes
Disadvantages to Becoming a Geriatric Nurse
---
Physically tasking duties, such as lifting, turning, and bathing bedridden or immobile patients

Heavy workloads and understaffing in hospitals serving high elderly populations

Difficulty communicating with and treating patients suffering from cognitive impairments and dementia

Increasing paperwork related to government regulations and insurance claims, especially for RNs working in nursing homes and assisted living facilities

Burnout from caring for end-of-life patients and those with untreatable or rapidly declining conditions
How to Become a Geriatric Nurse
Earn an associate degree in nursing (ADN) or a bachelor of science in nursing (BSN)
While an
ADN qualifies
students to apply for licensure, most employers prefer to hire RNs with
BSN degrees
. Students may also take advantage of
RN-to-BSN bridge programs
or accelerated degrees designed for non-nursing majors that take less than four years to complete.
Pass the NCLEX-RN to receive RN licensure
Graduates of ADN or BSN programs
must apply
to take the National Council Licensure Examination for RNs (NCLEX-RN) through their state's nurse licensing board.
Gain bedside nursing experience
Employers generally require geriatric nurses to have completed clinical work experience in critical care and/or to earn certification. This typically entails two years of post-RN geriatric nursing experience.
Consider earning a Gerontological Nursing Certification
The American Nurses Credentialing Center offers a voluntary
Gerontological Nursing Certification
recognized by employers as a reliable assessment of RN entry-level skills and knowledge in the gerontological specialty. For certification, RNs must complete 2,000 hours of geriatric nursing and 30 hours of continuing education.
Geriatric Nurse vs. Adult-Gerontology Nurse Practitioner
While geriatric nurses may enter the field with an RN license, adult-gerontology nurse practitioners (NPs), as advanced practice registered nurses, must hold a master's and specialized certification.
Geriatric Registered Nurse
---
ADN or BSN degree and valid RN license; may pursue voluntary gerontological certification

Typically employed in hospitals, nursing homes, skilled long-term care and assisted living facilities, and home healthcare

Provides bedside care, assists healthcare team during medical exams and procedures, and administers medications

Serves as a liaison between patients and other healthcare professionals

Educates patients and caregivers on treatment options
Adult-Gerontology Nurse Practitioner
---
Master of science in nursing; certification and license as an NP with possible specialization in various fields such as diabetes and palliative care

Offers a full range of services for adults across the lifespan from adolescents to the elderly

Can work in private practice in addition to other healthcare facilities

May provide services independently of direct physician supervision, depending on state NP licensing regulations
How Much Do Geriatric Nurses Make?
The population over the age of 65 will grow to over 82 million by 2030. This demographic surge will positively impact the demand for geriatric nurses, as the expanding elderly population seeks an array of primary and preventive healthcare services.
Although the U.S. Bureau of Labor Statistics (BLS) does not differentiate between RN specialties, RNs can expect a 7% overall job growth between 2019 and 2029, with more opportunities available to those with certifications. Based on salary information provided by PayScale's employee reports, RNs with geriatrics skills earn an average income of $67,530, below the overall median salary of $75,330 for all RNs as reported by the BLS. Certifications can significantly boost geriatric nurse salary levels and job prospects.
Questions About a Career as a Geriatric Nurse
What does a geriatric nurse do?
Geriatric nurses provide healthcare services to the elderly, helping them maintain their quality of life. Although responsibilities vary by employment setting, these RNs may assess vital signs, administer medications, and collaborate with other healthcare professionals to implement treatment plans. They may assist with basic functions and personal hygiene and offer patients information and resources about their conditions.
How long does it take to become a geriatric nurse?
A geriatric nurse can enter the field after earning a two-year associate degree or a four-year BSN followed by receiving an RN license. Employment opportunities increase by earning gerontological nursing certification which requires two years of RN experience with 2,000 hours of practice in gerontological nursing.
What qualifications do you need to be a geriatric nurse?
Geriatric nursing requires a valid RN license and undergraduate coursework that provides the essential knowledge and skills necessary to engage in evidence-based practice. In addition to gaining experience in clinical placements, nursing students receive training in acute and chronic disease management, advanced pharmacology and pathophysiology, palliative care, and healthcare promotion.
What kind of nurse takes care of the elderly?
Licensed practical/vocational nurses (LPNs/LVNs) and certified nursing assistants often work with older patients in nursing homes and home care settings. However, hospitals and other facilities serving elderly populations prefer to hire RNs who hold BSN degrees, and, in some cases, voluntary gerontological nursing certification. MSN-trained advanced practice nurses may obtain national certification as adult-gerontology acute care NPs and adult-gerontology primary care NPs.
Resources for Geriatric Nurses
---
---
Reviewed by: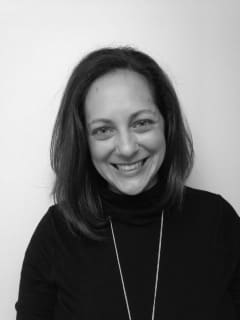 Nicole Galan, RN, MSN
Nicole Galan is a registered nurse who earned a master's degree in nursing education from Capella University and currently works as a full-time freelance writer. Throughout her nursing career, Galan worked in a general medical/surgical care unit and then in infertility care. She has also worked for over 13 years as a freelance writer specializing in consumer health sites and educational materials for nursing students.
Galan is a paid member of our Healthcare Review Partner Network. Learn more about our review partners.
NurseJournal.org is an advertising-supported site. Featured or trusted partner programs and all school search, finder, or match results are for schools that compensate us. This compensation does not influence our school rankings, resource guides, or other editorially-independent information published on this site.
Are you ready to earn your online nursing degree?
Whether you're looking to get your pre-licensure degree or taking the next step in your career, the education you need could be more affordable than you think. Find the right nursing program for you.
Popular Nursing Resources
Resources and articles written by professionals and other nurses like you.