What Are the Most In-Demand Jobs in Health Science?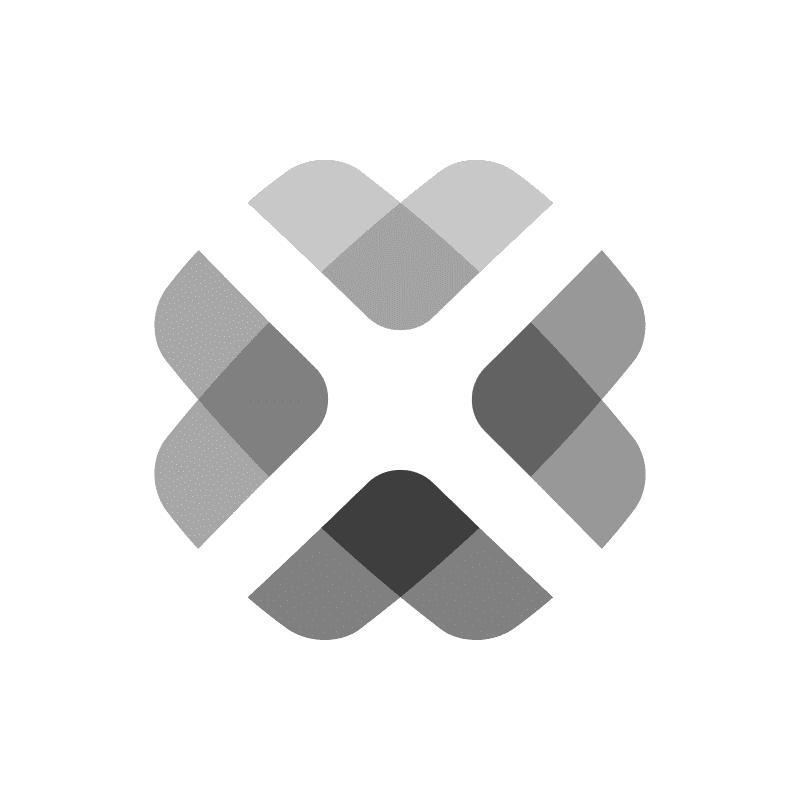 Interested in a career in health science? Discover the most in-demand health science jobs, along with salary figures and education requirements.
Credit: Hiraman / E+ / Getty Images
The COVID-19 pandemic has changed virtually every aspect of life for most Americans, including their careers. One field seeing exponential job growth is health science. According to the Bureau of Labor Statistics (BLS), six of the 10 fastest-growing occupations are related to healthcare. Many of these occupations do not involve direct patient care.
Whether you're one of the millions of Americans considering a career change or looking to begin your professional journey, read on to find out more about some of the most in-demand health science jobs.
The Influence of COVID on Health Science Careers
There's no question that the COVID-19 pandemic has significantly influenced health science careers and increased demand for related jobs.
"Given the recent pandemic strain, further demand is being seen within the nursing field," says Dr. Amber Dessillier, who teaches public health at Walden University and has more than a decade of experience working in public and community health. "It's no secret that nurses around the globe have dealt with higher stress levels throughout each shift, and have been working more and resting less, which has resulted in burnout."
She continues: "The field has seen a loss of veteran nurses who have had to weigh their risk of contracting COVID-19 with caring for those who have fallen ill, as well as enduring an uphill battle with the pandemic impacting schooling and training for upcoming nurses."
Dr. Dessillier also notes that the pandemic has also spurred many students who sought careers in nursing or medicine to redirect their career paths.
"The pandemic has increased interest within the field of public health, especially in epidemiology and research," she says. "And to accommodate this growing interest, the field will need more experienced faculty members to lead and train new public health scholar-practitioners."
As a result, many health science careers offer attractive earning potential.
The Most In-Demand Health Science Jobs
We used the BLS' job growth projections for 2019-2029 to compile this list of the most in-demand health science jobs. We also spoke with multiple experts to gain additional insight into why these careers are growing so rapidly.
1.

Occupational Therapy Assistant

The BLS ranks occupational therapy assistants fourth on the list of their projections of most in-demand occupations. These professionals help individuals develop the necessary skills for daily living. Their clients may be recovering from an injury, dealing with a chronic illness, or a child who needs help building coordination, social, or motor skills.

Demand for occupational therapy assistants largely comes from an increasing number of seniors who choose to age in place and require additional support. Changes in healthcare and educational policies also play a role in job growth. Occupational therapy is linked to both lower healthcare costs and greater academic achievement, making it an increasingly vital aspect of both rehabilitation and preventive healthcare.
2.

Home Health and Personal Care Aide

Home health providers and personal care aides also play an important role in the trend of aging in place. These professionals visit individuals in their homes to provide medical care and assistance with daily tasks. This might involve anything from taking vital signs and administering medication to preparing meals, helping with chores, or simply offering companionship.

The BLS ranks home health aide as the nation's 6th fastest-growing occupation, projecting a 33.7% growth rate from 2019-29.

An aging population is also driving the demand for home health providers, as an estimated 90 million Americans will be 65 or older by 2050. However, turnover in the field also plays a role. Many home health aides are certified nursing assistants who move on to other positions after gaining experience in home health.
3.

Physical Therapist Assistant

Physical therapist assistants help patients build strength and regain mobility after injury, illness, or surgery. They provide education, design exercise and stretching regimens, perform therapeutic massage, and gauge patients' progress toward their recovery goals.

Physical therapy assistants rank 7th on the BLS' list of fastest-growing occupations. Much like occupational therapists, they are in demand due to an aging population, along with an increasing number of people with chronic diseases like diabetes who require additional care.
4.

Medical and Health Services Manager

With a strong demand for healthcare services comes a greater need for professionals to oversee the business aspects of care delivery. Medical and health services managers fill this role. Also known as healthcare administrators, they manage private medical practices, healthcare facilities, or specific clinical areas. While their overarching responsibility is to ensure that patients receive high quality, efficient healthcare, their specific tasks may involve everything from human resources or records management to communications and compliance.

The BLS ranks medical and health services managers number eight on the list of most in-demand occupations. Although an aging population and increased demand for healthcare drives job growth, changing trends in healthcare delivery also mean an increased need for managers. Many services that were previously administered in hospital settings, such as outpatient surgery or orthopedics, are shifting to private medical practices.

Experienced IT and informatics managers are also in demand, thanks to the widespread use of electronic health records.
5.

Substance Abuse and Mental Health Counselor

Between 2019-2029, the job growth rate for substance abuse and mental health counselors is projected at 25%. These counselors support and treat individuals with mental health, behavioral, addiction, or substance abuse problems. As more people seek help with these issues, the need for qualified providers should grow.

The COVID-19 pandemic has strongly affected the demand for mental health services. According to the Kaiser Family Foundation, nearly 25% of adults reported negative mental health impacts, including increased substance use. This has led to higher demand for mental health services.
6.

Postsecondary Health Specialties Educator

Demand for more healthcare professionals necessitates qualified educators to teach and train them. One oft-cited reason for the ongoing nursing shortage is the lack of instructors to prepare the next generation of nurses for practice.

The BLS projects a 20% job growth rate for postsecondary health educators from 2019-29. Again, an aging population and increased demand for healthcare services drives this growth. As more healthcare facilities require nurses to hold postsecondary degrees, enrollment in nursing programs should grow exponentially, increasing the need for qualified nurse educators.
7.

Medical Assistant

Medical assistants play a vital role in healthcare delivery. Working in doctor's offices and clinics, medical assistants are often the first provider that patients see. They take medical histories and record vital signs, prepare patients to see the doctor or nurse practitioner, and may give exams, injections, or aftercare instructions. Demand for medical assistants is projected to increase by 19% through 2029, as patients increasingly seek healthcare services.

Most medical assistants work in primary care practices, which are experiencing the most growth overall. As more patients with chronic conditions seek high-quality, low-cost care, many practices that did not previously hire medical assistants are adding them to their teams. This shift is creating new roles and increased job growth.
8.

Social and Community Service Manager

While the social and community services field is vast and encompasses many types of organizations, each strives to improve communities' well-being.

Social and community service managers oversee direct social service providers. They develop and manage programs and initiatives, focusing on issues like hunger, public health, or mental health, or specific populations, such as the elderly or homeless. Depending on their organization's size and scope, these managers may focus on a specific task or program, or oversee a variety of functions from program design to fundraising.

Rapid job growth in the field can be attributed to greater demand for mental health services and turnover as managers change careers or retire.
9.

Veterinarian

Veterinarians care for animals, from household pets to livestock and wild animals. In addition to keeping our four-legged friends healthy, they also protect public health.

COVID-19 has contributed to the growing need for veterinarians. "The veterinary field has possibly been an unsuspected area of demand during the pandemic," says Dr. Desselier. "With so many people being home and finding their social life reduced, pet adoptions spiked throughout the past year, which has resulted in a shortage within the veterinary field to keep up with the needed appointments."
10.

Infection Control Practitioner

Unsurprisingly, the demand for infection control practitioners is unprecedented. Erica Susky, an infection control and prevention (IPAC) professional in Canada, describes her field: "IPAC manages safety pertaining to infectious diseases by preventing exposures with policies and procedures, engineering controls, and PPE training in hospitals and nursing homes."

Susky, who works in a medical surgical neurological intensive care unit, notes that "workloads are larger managing COVID-19 policies and procedures."

She also identifies limited understanding of infection control principles as the root of many COVID-19 outbreaks and deaths in nursing facilities. "The lack of IPAC expertise in nursing homes has brought the opportunity to start IPAC programs there and hire IPAC professionals."
Find Your Next Career in Health Science
There's no time like the present to pursue a career in health science. Demographic changes, growing demand for healthcare services, and pandemic-related trends ensure plenty of job opportunities throughout the industry. Whether you want to provide direct patient care or work in a management role, there is a place for you in this exciting and dynamic field.
Meet Our Contributors
Amber Dessellier, Ph.D., MPH, CHES, is a faculty member in Walden University's doctor of public health and Ph.D. in public health programs with over 10 years of experience in the public and community health field. She has been a certified health specialist for six years. Dr. Dessellier's research interests include women's health, infertility, and rural health disparities.
Erica Susky is certified in infection control and has worked in a medical surgical neurological intensive care unit since 2012. Her interests include education, research, antibiotic resistance, and clinical microbiology. Erica studied antibiotic resistance at the National Microbiology Laboratory in Winnipeg, where she acquired a master's degree in medical microbiology. She currently serves on the Infection Prevention and Control (IPAC) Canada Education and Networking Committees of her local chapter, the IPAC Canada 2023 and 2024 Scientific Program Committee, and teaches microbiology and infectious disease for IPAC Canada's essentials of IPAC course.
NurseJournal.org is an advertising-supported site. Featured or trusted partner programs and all school search, finder, or match results are for schools that compensate us. This compensation does not influence our school rankings, resource guides, or other editorially-independent information published on this site.
Are you ready to earn your online nursing degree?
Whether you're looking to get your pre-licensure degree or taking the next step in your career, the education you need could be more affordable than you think. Find the right nursing program for you.
Popular Resources
Resources and articles written by professionals and other nurses like you.