Nurse Midwife vs. Doula: Choosing Between the Two
Reviewed by
Our Integrity Network
NurseJournal.org is committed to delivering content that is objective and actionable. To that end, we have built a network of industry professionals across higher education to review our content and ensure we are providing the most helpful information to our readers.
Drawing on their firsthand industry expertise, our Integrity Network members serve as an additional step in our editing process, helping us confirm our content is accurate and up to date. These contributors:
Suggest changes to inaccurate or misleading information.
Provide specific, corrective feedback.
Identify critical information that writers may have missed.
Integrity Network members typically work full time in their industry profession and review content for NurseJournal.org as a side project. All Integrity Network members are paid members of the Red Ventures Education Integrity Network.
Doula vs. midwife? Learn the differences between the two careers.
NurseJournal.org is an advertising-supported site. Featured or trusted partner programs and all school search, finder, or match results are for schools that compensate us. This compensation does not influence our school rankings, resource guides, or other editorially-independent information published on this site.
Are you ready to earn your online nursing degree?
Many people often believe that a doula and nurse midwife share the same duties. However, their roles differ considerably. If you are pregnant, you can hire a nurse midwife as your healthcare provider for pregnancy and delivery and hire a doula as an additional support person during and after labor. A doula, though, cannot perform clinical duties such as delivering babies.
If you are considering choosing a doula or a nurse midwife to assist you during pregnancy and birth, this guide will help you understand the differences between the two.
Featured Online MSN Programs
What Does a Nurse Midwife Do?
A certified nurse midwife (CNM) is a medical provider who helps a pregnant person through pregnancy, childbirth, and the immediate period after delivery. CNMs offer nursing care and patient education. As advanced practice registered nurses (APRNs), they can act as a primary care provider during pregnancy and childbirth. Nurse midwives may work in a hospital, private practice, or other care setting. A career as a certified nurse midwife includes the following responsibilities:
Educate the pregnant person and their family on a safe, healthy pregnancy

Diagnose and prescribe any required medical treatments

Provide needed follow-up care, including well woman care and contraception
Where They Work
Certified Nurse midwives can work in a variety of settings, like maternity hospitals, birth centers, OB/GYN departments, independent practices, or healthcare clinics.
What Does a Doula Do?
Doulas provide advice and support for a woman during pregnancy, childbirth, and the child's early days, but unlike a nurse midwife, they are not qualified to practice medicine. This is one of the biggest differences between a doula vs. midwife. A doula can:
Provide support and reassurance

Help prepare a birth plan or plan for the time after delivery

Support the entire family with nonmedical advice
Types of Doulas
Doulas specialize either as a birth doula, focusing on care before and during the birth process, or as a postpartum doula, focusing on care after the child is born. Antepartum doulas help pregnant women who are on bed rest, but this type of doula is less common.
Birth Doula: A birth doula works with a pregnant person during the late second or early third trimester. The birth doula answers questions about pregnancy and childbirth, helps prepare a birth plan, and teaches relaxation and other nonmedical methods to make pregnancy and childbirth easier.

A birth doula attends the woman during childbirth. They also provide support and guidance to the laboring woman's partner.


Postpartum Doula: A postpartum doula provides care and support for the woman, baby, and family after labor and delivery. This may include advice about breastfeeding, teaching how to care for the baby, and providing emotional support during this transition period.
Where They Work
DONA International is the largest doula certification organization. Certified doulas must undergo training and be educated on childbirth and breastfeeding.
Similarly, certified postpartum doulas focus on helping women and children after birth. Once certified, they are qualified to support women in a home or healthcare setting.
Should I Use a Nurse Midwife, Doula, or Both?
Deciding whether to hire a nurse midwife or doula is two separate decisions. A nurse midwife offers medical care during pregnancy and childbirth, while a doula offers nonmedical advice and support. Both midwives and doulas can lead to better health outcomes for pregnant people and their babies.
People who receive their prenatal and birth care from midwives have fewer medical interventions, less chance of preterm birth, and higher chances of a vaginal birth than those who have physicians as their care providers. Similarly, expectant women who use a doula have better outcomes and greater satisfaction with their birth experiences than those without a doula. Continuous labor support offers many benefits, though it's not clear which kind of caregiver might be best.
A doula is not qualified to offer medical advice or practice medicine, so they can't help with medical needs or perform delivery the way a nurse midwife can. However, a birth doula provides care for one family during childbirth. A nurse midwife may be overseeing multiple births at one time, particularly in a hospital setting, so having a doula present can help ensure continuous nonmedical care.
Nurse midwives are licensed in all 50 states to provide medical care to pregnant people throughout pregnancy, childbirth, and the early postpartum period. If your health insurance plan covers maternity care, they will cover care with a nurse midwife.
Most health insurance companies do not cover doula care, but many doulas offer services on a sliding scale basis. In some communities, hospitals, and birth centers, volunteer doulas are available. Many families choose to pay out of pocket for a doula to have continuous support and guidance during and after labor.
Frequently Asked Questions: Nurse Midwife vs. Doula
---
Should I get a doula if I have a midwife?
A doula can provide a different type of support to a pregnant woman or new mother. Both midwives and doulas offer education, advice, and support across all aspects of pregnancy, childbirth, and labor. While a nurse midwife can give some labor support, they are responsible for monitoring the health of the person in labor and the baby. They also determine all medical decisions.
Since a doula is not a medical professional, they can remain completely focused on you and your needs. A doula can provide constant support to the pregnant woman and her partner, while a nurse midwife might have to supervise multiple births at the same time. If you are a first-time parent or don't have a community ready to provide support, a doula can be a valuable addition to a nurse midwife's care.
Can a doula deliver a baby?
Doulas are not licensed to deliver babies. They are qualified to provide nonclinical support during delivery. Only a physician or midwife is licensed to supervise delivery. During your delivery, a doula can act as your coach and advocate with the medical team.
Do insurances cover doulas?
There are no legal mandates for doula coverage, so the answer will vary based on your individual insurance plan. A growing number of insurance carriers will pay partially for some doula services. This is more likely if a physician or nurse midwife can document a particular need to have a doula, such as a higher-risk pregnancy.
How is a midwife different from a doula?
The biggest doula vs. nurse midwife difference is that a nurse midwife is a healthcare practitioner, while a doula is a coach and advisor. Both offer support and advice, but their roles are completely different.
Depending on the type of practice where your nurse midwife works, they might offer only short medical appointments in a clinical setting. A doula can often provide more personalized support than a nurse midwife, including home visits and more intensive work with your family.
Reviewed by: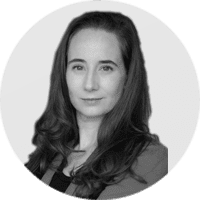 Meredith Wallis, CNM, NP
Meredith Wallis, CNM, NP, is a certified nurse midwife, nurse practitioner, and International Board Certified Lactation Consultant (IBCLC). She received her master's degree in midwifery from Oregon Health & Science University in 2011. Wallis specializes in out-of-hospital birth, lactation support, and childbirth education. Her professional passions include holistic medicine, vaginal birth after cesarean delivery, and evidence-based care.
Wallis is a paid member of our Healthcare Review Partner Network. Learn more about our review partners.
Related Resources
Feature Image: Petri Oeschger / Moment / Getty Images
NurseJournal.org is an advertising-supported site. Featured or trusted partner programs and all school search, finder, or match results are for schools that compensate us. This compensation does not influence our school rankings, resource guides, or other editorially-independent information published on this site.
Are you ready to earn your online nursing degree?
Whether you're looking to get your pre-licensure degree or taking the next step in your career, the education you need could be more affordable than you think. Find the right nursing program for you.
Popular Resources
Resources and articles written by professionals and other nurses like you.