Medical Assistant to Registered Nurse (RN)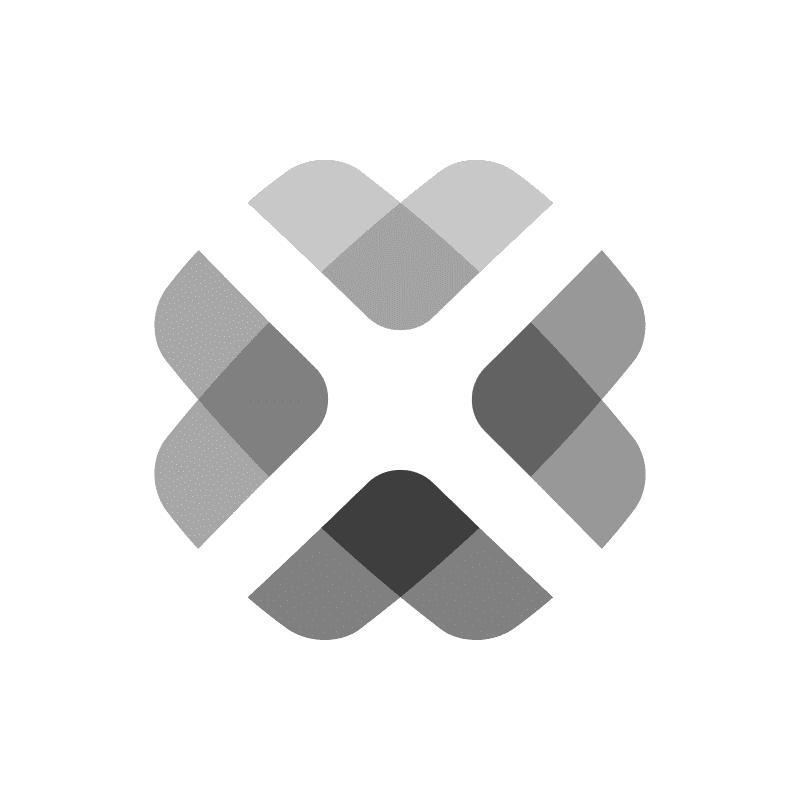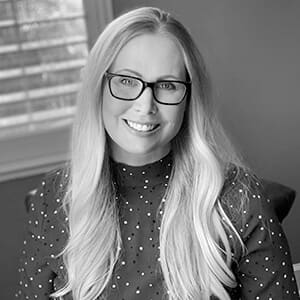 How does working as a medical assistant compare to a career as a registered nurse? Learn more here, including how to transition from a medical assistant to RN.
Credit: Jose Luis Pelaez / Photodisc / Getty Images
If you are a medical assistant looking for a new career in healthcare, with a higher salary and more autonomy, one of your options is transitioning from medical assistant to RN. Nursing is a growing field, and you can become a nurse in two years with an ADN degree. This guide will tell you about both careers and help you decide on whether to become a medical assistant or a nurse and how to make the transition from medical assistant to RN.
Medical Assistants
Medical assistants support physicians and nurses in clinics, primary care offices, and hospitals. They handle billing, patient records, and scheduling, along with some clinical tasks. Students looking to enter the healthcare field quickly might consider working as a medical assistant, since medical assistant jobs require only a diploma.
What Do Medical Assistants Do?
On a given day, medical assistants complete a combination of clinical and administrative tasks. When a patient comes in, a medical assistant takes down patient history, records personal information, and takes notes for the doctor on duty. They may conduct some preliminary tests such as measuring blood pressure, temperature, and pulse. If needed, the medical assistant may take blood samples, give injections, or administer medication.
However, a medical assistant's scope of work depends largely on their job title and employer. Administrative medical assistants answer phones, schedule appointments, and fill out insurance paperwork. Clinical medical assistants perform different tasks depending on state regulations; they may draw blood, conduct laboratory tests, or clean medical instruments. Ophthalmic, optometric, and podiatric medical assistants help ophthalmologists, optometrists, and podiatrists, respectively. These professionals work primarily in physicians' offices, though many also work in hospitals and outpatient care centers. Through the table below, you can learn more about the top employers of medical assistants.
The Largest Employers of Medical Assistants
How to Become a Medical Assistant
Students should understand the differences in the paths to becoming a medical assistant vs a nurse. Aspiring medical assistants must first satisfy education expectations for the field. Most states do not enforce any specific educational requirements, so students can enter the profession through many paths. Medical assistants often earn a postsecondary diploma or certificate after obtaining their high school diploma or GED. Students can complete a medical assistant diploma or certificate in roughly one year at a community college, vocational or technical school, or university. Some students pursue a medical assistant associate degree, which takes two years to complete and might lead to more job opportunities than a certificate.
While some medical assistants land a job directly out of high school, employers usually prefer applicants who completed a postsecondary program. Medical assistant diploma and associate programs teach students about anatomy, medical terminology, and recordkeeping.
While states usually do not require medical assistants to become licensed, employers may prefer certified medical assistants. Many organizations offer medical assistant credentials. For instance, through the American Association of Medical Assistants, students can become a certified medical assistant. Additionally, American Medical Technologists offers registered medical assistant certification. To become certified, applicants must pass an exam and meet education and work experience requirements.
Employment and Salary Outlook for Medical Assistants
Medical assistant jobs are projected to grow 19% from 2019 to 2029, according to the Bureau of Labor Statistics (BLS). LPN jobs, by comparison, are expected to grow by 9% during the same period, also according to the BLS, and RN jobs by 7% (BLS). The median annual salary for a medical assistant is $35,850, considerably below the BLS' reported median annual salary for an RN of $75,300.
Through the table below, you can learn about how location affects salaries for these professionals.
Highest-Paying States for MAs

| State | Employment | Median Annual Salary |
| --- | --- | --- |
| Alaska | 1,820 | $45,490 |
| District of Columbia | 1,970 | $42,010 |
| Washington | 14,450 | $41,340 |
| Minnesota | 10,010 | $40,320 |
| Massachusetts | 13,710 | $40,270 |
Source: BLS
Licensed Practical Nurses
Some medical assistants choose to become LPNs before completing the requirements to apply for RN licensure. LPNs administer basic medical care by changing dressings, monitoring vital signs, and listening to patient concerns. In the following sections, you can learn more about LPN responsibilities and how to become an LPN.
What Do LPNs Do?
Licensed practical nurses and licensed vocational nurses enjoy more responsibility than MAs, but less than RNs. They work under the supervision of RNs and doctors to provide basic healthcare. They keep records, inform patients about treatments, and perform simple medical tasks.
Daily duties of LPNs vary depending on the nurse's employer and specialty. According to the table below, which lays out the largest employers of LPNs, almost 40% of LPNs work in nursing and residential care facilities. These nurses may administer medicines and help patients dress, bathe, and eat. Many LPNs also work in hospitals where they support RNs, physicians, and surgeons. In hospitals, LPNs may start intravenous drips or check blood pressure. LPNs who work in physicians' offices might handle patient health records. Typical duties also depend on experience level; in some states, experienced LPNs can supervise other LPNs and medical assistants.
The Largest Employers of LPNs
38%
Nursing and Residential Care Facilities
13%
Home Healthcare Services
How to Become an LPN
Aspiring nurses need to take several steps before becoming an LPN. First, students need to research education requirements in their state and complete an approved training program. Students can pursue an LPN diploma or certificate at a technical school, community college, high school, or hospital. LPN programs take around one year to complete and include a clinical component. In LPN programs, students learn about healthcare, pharmacology, biology, and chemistry. Medical assistants usually need to complete additional education to become an LPN, since LPN programs boast coursework and clinical training beyond the scope of most medical assistant programs.
After completing a state-approved LPN training program, students can begin the path to licensure. Students must pass the NCLEX-PN exam, a standardized test developed by the National Council of State Boards of Nursing. The exam covers topics such as pharmacology, health promotion, health maintenance, and infection control. Along with the exam, state licensing boards commonly require clinical hours, specific coursework, and an application. Aspiring LPNs often must agree to a criminal background check. Be sure to carefully research licensing requirements in your state, since expectations vary.
Employment and Salary Outlook for LPNs
LPN jobs are growing faster than the average job growth rate, with a projected increase of 9% between 2019 and 2029, according to the BLS. This is the same rate that the BLS projects for RN jobs, but lower than the 19% that the BLS projects for medical assistants. The median annual salary for all LPNs is $48,820, but the salary varies widely based on education.
Highest-Paying States for LPNs

| State | Employment | Median Annual Salary |
| --- | --- | --- |
| Alaska | 330 | $67,620 |
| California | 71,320 | $64,090 |
| Massachusetts | 14,790 | $60,400 |
| Washington | 7,870 | $59,780 |
| Nevada | 2,690 | $59,700 |
Source: BLS
Registered Nurses
RNs provide direct care to patients in many settings. They know how to operate medical devices and possess a strong knowledge of medications, health conditions, and treatments. Students might consider becoming an RN over an MA or LPN, since RNs enjoy more responsibility and higher salaries.
What Do RNs Do?
RNs coordinate patient care, perform holistic assessments, and make critical decisions. They may also dress wounds and collaborate with doctors to prepare for surgeries. Additionally, they communicate with patients and families to provide emotional support.
An RN's specific responsibilities vary depending on their specialty and workplace. Some nursing students concentrate in neonatal care, mental health nursing, emergency room care, or another area. These specialized nurses complete different daily tasks than nurses in a community clinic or doctor's office. The duties of an RN also differ based on the size of their healthcare facility. RNs at large hospitals and clinics might supervise lower-level employees, while nurses at smaller facilities may take on more administrative duties.
The table below outlines some of the largest employers of nurses in the U.S. Hospitals employ the most RNs, followed by ambulatory healthcare services and residential care facilities.
The Largest Employers of Registered Nurses
18%
Ambulatory Healthcare Services
7%
Nursing and Residential Care Facilities
How to Become an RN
Though licensing requirements vary by state, all aspiring RNs must complete a state-approved training program. Students can opt for either an associate degree or a bachelor's degree in nursing. Both types of programs cover topics like anatomy, biology, nutrition, chemistry, and physiology. In addition, both associate and bachelor's programs include a supervised clinical component. However, unlike associate nursing programs, bachelors programs explore topics like communication, critical thinking, community health, and leadership. While RNs can find work with either degree, many employers require or prefer a bachelor's degree for RN positions. Associate programs take two years to complete, while bachelor's programs take four years.
In order to become an RN, students must become certified through their state's licensing board. At minimum, candidates must graduate from an approved program and pass the NCLEX-RN to obtain licensure. The NCLEX-RN costs $200 and tests students' knowledge of areas such as risk reduction, pharmacology, and care management. Some states also require a criminal background check or continuing education courses. Aspiring nurses should familiarize themselves with the licensing and renewal requirements in their state.
Employment and Salary Outlook for Registered Nurses
RNs earn a median $75,330 annually and the BLS projects 7% job growth between 2019 and 2029. This is somewhat lower than the 9% that the BLS projects for LPN job growth, and considerably lower than the 19% job growth that the BLS projects for medical assistants.
Highest-Paying States for RNs

| State | Employment | Median Annual Salary |
| --- | --- | --- |
| California | 307,060 | $120,560 |
| Hawaii | 11,260 | $104,830 |
| Massachusetts | 84,030 | $96,250 |
| Oregon | 36,840 | $96,230 |
| Alaska | 6,240 | $95,270 |
Source: BLS
Because of the growth in the US healthcare sector, there is steady growth in nursing and medical assistant jobs. RN jobs offer higher salaries, considerably above the national median salary of $41,950 and the median annual salary for LPNs is also above the national median, while the median medical assistant job earns somewhat less. While medical assistants earn less than RNs, the process to become a medical assistant takes less time than earning an ADN or BSN degree.
Reviewed by:
Brandy Gleason is a nursing professional with nearly 20 years of varied nursing experience. Gleason currently teaches as an assistant professor of nursing within a prelicensure nursing program and coaches graduate students. Her passion and area of research centers around coaching nurses and nursing students to build resilience and avoid burnout.
Gleason is a paid member of our Healthcare Review Partner Network. Learn more about our review partners.
NurseJournal.org is an advertising-supported site. Featured or trusted partner programs and all school search, finder, or match results are for schools that compensate us. This compensation does not influence our school rankings, resource guides, or other editorially-independent information published on this site.
Are you ready to earn your online nursing degree?
Whether you're looking to get your pre-licensure degree or taking the next step in your career, the education you need could be more affordable than you think. Find the right nursing program for you.
Popular Resources
Resources and articles written by professionals and other nurses like you.