NurseJournal.org is an advertising-supported site. Featured or trusted partner programs and all school search, finder, or match results are for schools that compensate us. This compensation does not influence our school rankings, resource guides, or other editorially-independent information published on this site.
Are you ready to earn your online nursing degree?
Credit: FatCamera / Getty Images
The 10-year job growth projections for nurse practitioners (NPs) is estimated to be 46%, much higher than the 13% growth estimated for all healthcare professionals.

There are currently 27 states listed with full-practice authority where nurse practitioners can open their own practice. Utah was the most recent state to grant NPs full practice authority in March 2023.

NPs who want to open their own practice must consider many factors and plan to protect their personal and professional assets.
The 10-year projections estimate job growth for NPs will outpace most other healthcare professionals. The U.S. Bureau of Labor Statistics believes the overall job growth in healthcare will be 13% from 2021-2031 while NPs will grow by 46%.
The growth is fueled in part by a physician shortage, excellent patient outcomes, and an aging population with greater health needs. NPs who work in full-practice authority states can offer a greater range of services and options to patients.
Learn more about the practice authority in each state, how to advocate for full-practice authority, and what to consider before opening your own practice.
Popular MSN Programs
Learn about start dates, transferring credits, availability of financial aid, and more by contacting the universities below.
Nurse Practitioner Scope of Practice
The American Nurses Association defines the scope of practice as the "services that a qualified health professional is deemed competent to perform, and permitted to undertake — in keeping with the terms of their professional license."
These services are defined by the "who," "what," "where," "when," "why," and "how" of nursing, which make complex considerations clear and define overlapping responsibilities.
The American Association of Nurse Practitioners identifies three types of practice regulations for NPs that define the scope of practice NPs have within state regulations. These three types are:
Full-practice authority: Under full-practice laws, an NP can prescribe, diagnose, and treat patients without physician oversight or supervision. NPs in these states can practice independently, including operating their own practice.
Reduced-practice authority: An NP can diagnose and treat patients but require physician oversight to prescribe medications.
Restricted-practice authority: An NP must have physician supervision or oversight to prescribe, diagnose, and treat patients.
These are legal and legislative restrictions on practice authority. In other words, data demonstrate that NPs offer excellent primary and specialty care whether it is offered under physician oversight or independently.
Nurse Practitioner Authority by State
Currently, there are 27 full-practice authority states for NPs, 12 reduced-practice authority states, and 11 restricted-practice authority states. This represents a move toward more full-practice authority states since 2019 when there were 22 full practice, 16 reduced, and 12 with restricted authority.
If you're looking to open your own practice, you must know your practice authority in each state. Below are the states and U.S. territories by NP practice authority as of March 2023.
It is vital you frequently check with your state board of nursing as practice authority may change. The legislative action may not remove the "reduced" or "restricted" designation, but the law may allow for progressive practice authority. For example, while Florida is listed as "restricted," under HB 607, NPs are granted an "autonomous" license when they meet certain criteria.
For an autonomous license in Florida, an NP must complete 3,000 hours under a physician's oversight, have an active and unencumbered registered nurse license, proof of graduate-level classes in differential diagnosis and clinical pharmacology, and have no disciplinary action within the last five years.
10 Factors to Consider When Opening Your Own Practice
NPs practicing in full-practice authority states have the option of opening their own practice without physician oversight or supervision. Many factors must be considered and researched to protect your personal and professional assets.
When the going gets tough, and it will, remembering why you are opening your own practice can help you meet challenges head-on. This clarity can make it easier to resolve yourself to the hard work ahead.

State laws vary on the type of practice you may open. Additionally, you'll need to be up to date on business law and the required licenses and permits to open a practice. Consider working with a business attorney who is familiar with NP practices.

Apply for a National Provider Identifier

The National Provider Identifier (NPI) is a Health Insurance Portability and Accountability Act (HIPPA) administrative simplification standard. It's a unique identification number for covered healthcare providers. Providers must use their NPIs in administrative and financial transactions adopted under HIPAA.

You will need your NPI to bill Medicare and access health records.

You will need to determine if you are taking insurance, Medicare, and Medicaid, or will the practice be self-pay only. Which private insurance companies will you work with? Consider the billing and payment software you'll use. Will you outsource billing initially or hire someone? Since expenses likely outsource income for at least six months, you may want to consider having a part-time job until the practice is profitable.

Starting a practice is expensive. You need office space designed for an NP practice, furniture, equipment, an office assistant, a website, stationary, and financing.

Marketing your practice may feel foreign to you, but if no one knows you're available, how can you provide care? Network with people in your area and let them know about your practice and anything that makes it different. Consider making YouTube videos to spread the word about your practice.

As you're developing your business, remember you'll need a competent medical biller and coder, an accountant, and an attorney. You'll also want to find reliable medical suppliers.

Seek a noncompetitive mentor who can help you ride out the rough spots, explain business matters, and avoid common pitfalls.
You might be interested in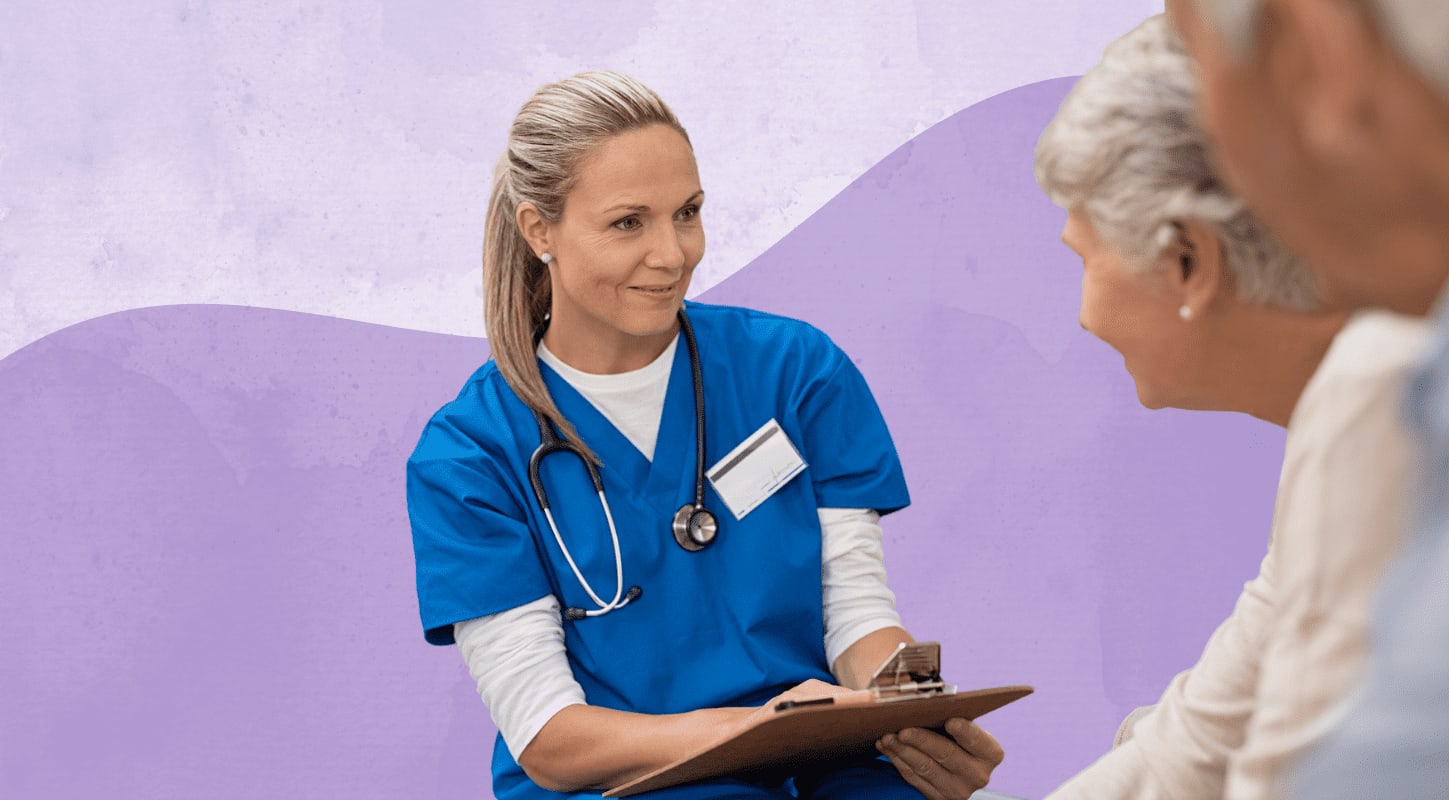 New York and Kansas Nurse Practitioners Granted Full-Practice Authority
New York and Kansas pass legislation that grants full-practice authority to nurse practitioners. Discover how this change impacts healthcare.
9 Future Job Trends for Nurse Practitioners
Nurse practitioners are key members of the healthcare team. Expect these APRN job trends in 2022.
Nursing Scope of Practice vs. Practice Authority: What's the Difference?
What's the difference between NP nursing scope of practice and nurse practitioner practice authority? Learn the differences and how they apply to your career.
Reviewed by
Our Integrity Network
NurseJournal.org is committed to delivering content that is objective and actionable. To that end, we have built a network of industry professionals across higher education to review our content and ensure we are providing the most helpful information to our readers.
Drawing on their firsthand industry expertise, our Integrity Network members serve as an additional step in our editing process, helping us confirm our content is accurate and up to date. These contributors:
Suggest changes to inaccurate or misleading information.
Provide specific, corrective feedback.
Identify critical information that writers may have missed.
Integrity Network members typically work full time in their industry profession and review content for NurseJournal.org as a side project. All Integrity Network members are paid members of the Red Ventures Education Integrity Network.
NurseJournal.org is an advertising-supported site. Featured or trusted partner programs and all school search, finder, or match results are for schools that compensate us. This compensation does not influence our school rankings, resource guides, or other editorially-independent information published on this site.
Are you ready to earn your online nursing degree?
Whether you're looking to get your pre-licensure degree or taking the next step in your career, the education you need could be more affordable than you think. Find the right nursing program for you.