HIV/AIDS Nurse Career Overview
Reviewed by
Our Integrity Network
NurseJournal.org is committed to delivering content that is objective and actionable. To that end, we have built a network of industry professionals across higher education to review our content and ensure we are providing the most helpful information to our readers.
Drawing on their firsthand industry expertise, our Integrity Network members serve as an additional step in our editing process, helping us confirm our content is accurate and up to date. These contributors:
Suggest changes to inaccurate or misleading information.
Provide specific, corrective feedback.
Identify critical information that writers may have missed.
Integrity Network members typically work full time in their industry profession and review content for NurseJournal.org as a side project. All Integrity Network members are paid members of the Red Ventures Education Integrity Network.
HIV/AIDS nurses create long-term bonds with communities that face barriers in accessing care. Use this page to learn how to get into HIV nursing and what they make.
NurseJournal.org is an advertising-supported site. Featured or trusted partner programs and all school search, finder, or match results are for schools that compensate us. This compensation does not influence our school rankings, resource guides, or other editorially-independent information published on this site.
Are you ready to earn your online nursing degree?
Credit: Cavan Images / Cavan / Getty Images
HIV/AIDS nurses understand — like no other healthcare professional — the unique needs and challenges faced by people living with HIV/AIDS. The need for HIV/AIDS nurses will only surge as more than half of patients living with HIV/AIDS will be 70 years or older by 2030 and may struggle with multiple comorbidities.
This HIV nursing guide explains how to become an HIV/AIDS nurse, what they make, and what they do.
What Does an HIV/AIDS Nurse Do?
ADN or BSN required
certification optional
HIV/AIDS nurses hold registered nurse (RN) licenses and often certifications to care for people living with infectious diseases and HIV/AIDS. This position provides long-term care to improve the lives of patients. Healthcare workers in HIV nursing often see the same patients from the time of diagnosis.
Education serves as a major focus for HIV/AIDS nurses who teach patients about treatment options. Nurses in this specialty work with physicians, nurse practitioners, case managers, and specialists to develop healthcare plans and deliver treatments. HIV/AIDS nurses also help patients who may encounter barriers to accessing treatments.
Primary Responsibilities
Conduct physical exams and document medical information
Perform complete blood count testing, screen for sexually transmitted diseases, and check viral loads
Coordinate evidence-based care and report to state labs
Provide education about lifestyle risks and behavioral changes
Record patient progress and assess emotional and social needs
Work with physicians, social workers, case managers, and behavioral health specialists
Practice and support culturally competent care in nursing
Career Traits
Caring
Empathetic
Team player
Knowledgeable about HIV/AIDS
Credit: mixetto / E+ / Getty Images Plus / Getty Images
Certification Option: HIV/AIDS Certified Registered Nurse
Where Do HIV/AIDS Nurses Work?
People living with HIV/AIDS use prevention and treatment services at various facilities. Drug and alcohol treatment centers, medical clinics, community health centers, and state agencies hire HIV/AIDS nurses to deliver care, educate nurses and the public, and conduct clinical research.
Clinics
HIV/AIDS nurses work at family health centers, alcohol treatment centers, and women's and men's health clinics. HIV/AIDS nurses focus on long-term acute care and preventative treatment of at-risk individuals. They also provide telephone triage, arrange lab work, administer medications, and provide education outreach.
Medical Research Center
Research colleges around the country need RNs with clinical and research experience. Nurses provide direct patient care and education, which could include identifying study subjects, taking medical histories, processing specimens, and following ethical research protocols.
Long-Term Health Facility
Nurses who work at long-term health facilities often provide in-home and on-site healthcare visits. They track patients to prevent emergency room visits and work on teams to help patients improve their quality of life.
Featured Online MSN Programs
Why Become an HIV/AIDS Nurse?
The job has its benefits and drawbacks. Pursuing a career in HIV nursing offers a chance to treat culturally diverse patient populations in multidisciplinary settings. Working in HIV nursing requires emotional and physical strength to work with patients who often have acute care needs. Nurses provide counseling to patients and help them find social support.
Below are additional advantages and disadvantages of HIV nursing.
Advantages to Becoming an HIV/AIDS Nurse
---
Form long-term relationships and build trust

Collaborate with other healthcare professionals

Use data to improve nursing care and patient outcomes

Improve quality of life for people living with HIV/AIDs
Disadvantages to Becoming an HIV/AIDS Nurse
---
Requires sitting and standing for extensive periods of time

Can be emotionally and physically exhausting; patients may pass away

Must be able to handle large caseloads

Must treat patients with complicated nursing needs
How to Become an HIV/AIDS Nurse
It takes years to secure a position in HIV nursing. Earning a college education serves as the first step toward becoming an HIV/AIDS nurse. That said, every nurse's journey looks different.
Earn a bachelor's degree in nursing or associate degree in nursing
RNs need to complete an accredited nursing program to earn a license. They can complete a
bachelor's in nursing
in four years or take two years to get their
associate in nursing
. What degree they pursue depends on the career they want.
Pass the NCLEX-RN exam to receive an RN license
Nursing school graduates can take the National Council Licensure Examination for RNs (NCLEX-RN) about 45 days after graduating from an associate or bachelor's degree nursing program. The
computer-based NCLEX
adapts questions based on the answers provided by test-takers. Applicants complete between 76-265 questions.
Gain experience in infectious diseases and HIV/AIDS
Employers require RNs who have experience working in infectious diseases and HIV/AIDS. Future HIV/AIDS nurses typically gain experience in nursing schools that provide specialties in HIV care and prevention, often during clinical practicums.
Entry-level nursing
jobs also provide opportunities for
nursing school graduates
to work in a specialty area.
Consider becoming an HIV/AIDS certified registered nurse (ACRN)
Becoming an ACRN lets employers know you have the specialized skills and experience needed in HIV nursing. This optional credential can open the doors to higher-paying nursing positions.

The HIV/AIDS Nursing Certification Board oversees the certification process which requires applicants to hold a current RN license and have at least two years of HIV nursing experience.
Learn More About How To Become an HIV/AIDS Nurse
What Is the Average Salary for HIV/AIDS Nurses?
Salaries for HIV/AIDS nurses compare to those for RNs. According to the U.S. Bureau of Labor Statistics (BLS), RNs earn a mean annual wage of $80,010. They can earn more in industries such as business support services, which pay RNs an annual mean salary of $106,670, or pharmaceutical manufacturing, where RNs make a mean annual wage of $92,110.
In states such as California, Hawaii, and Massachusetts —the top-paying states in the country — RNs respectively earn annual mean wages between $120,560-$96,250. With a graduate degree, nurses can become an advanced HIV/AIDS certified registered nurse (AACRN) and potentially increase their salary.
HIV nursing jobs, as projected for all RNs, should increase over the next decade. Jobs for RNs will grow by 9% from 2020-2030 as the industry adds some 194,500 positions every year.
Demand for this role may increase as people living with HIV/AIDS grow older and experience more complicated healthcare needs. As of 2020, 50% of people with HIV/AIDS are 50 years or older.
Frequently Asked Questions About HIV/AIDS Nurses
---
Is certification required to become an HIV/AIDS nurse?
No. Employers rarely require certification for entry-level HIV nursing positions. However, certain managerial positions, such as clinical nurse case managers, nurse supervisors, and site directors, require certification in HIV nursing. These upper-level management positions also require prior work experience in infectious diseases and HIV/AIDS.
How long does it take to become an HIV/AIDS nurse?
It could take 2-4 years to become an RN. Launching a career in HIV nursing takes an additional two years of work experience for those who want to earn an ACRN certification. Nurses who wish to earn AACRN certification require a minimum of three years of HIV/AIDS nursing experience, 2,000 hours, and a master's degree or higher. How long it takes to become an HIV/AIDS nurse depends on the type of degree the nurse pursues.
What qualities are important for HIV/AIDS nurses?
HIV nursing requires empathy, patience, cultural competence, and the ability to connect with patients who may lack social support networks because of the stigma of the disease. These nurses need to perform a wide variety of duties and communicate clearly to a team of specialists.
HIV/AIDS nurses work intimately long-term with patients and must be comfortable with acutely ill patients.
How can nurses gain experience in HIV/AIDS nursing?
Clinics, outpatient centers, and medical centers hire RNs. While in nursing school, future HIV/AIDS nurses can gain experience in the field through practicum experiences. Colleges maintain relationships with local facilities that train students under the supervision of experienced staff.
---
---
Reviewed by: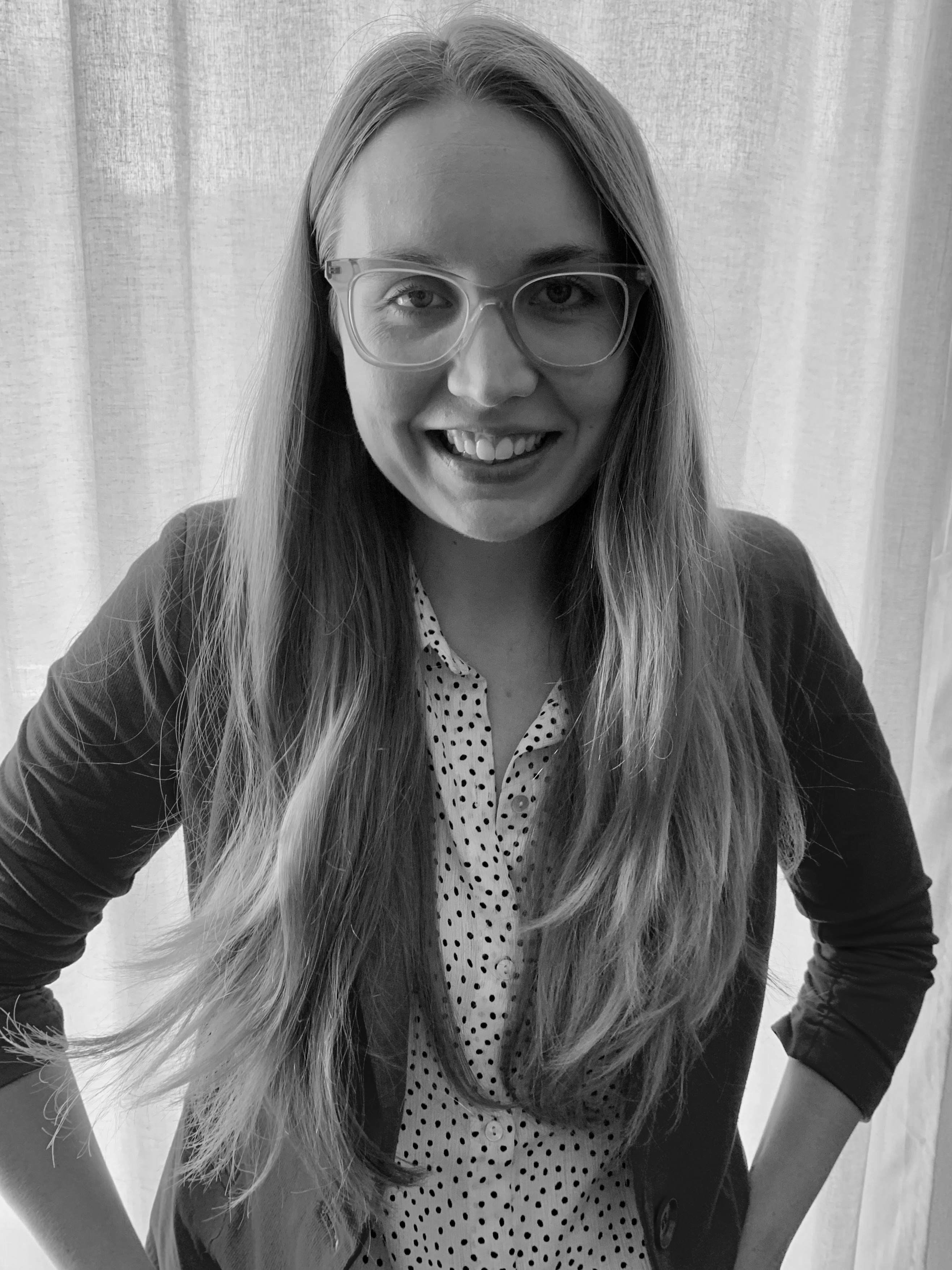 Anna-Lise Krippeahne, DNP, FNP-BC
Anna-Lise Krippaehne has been a nurse for over 10 years, working in acute care before pursuing her doctor of nursing practice. Her interests include preventive care, health promotion, and quality improvement. She currently works in palliative care in Northern California, where she is passionate in providing patient-centered and holistic care to all she serves.
Page last reviewed February 23, 2022
NurseJournal.org is an advertising-supported site. Featured or trusted partner programs and all school search, finder, or match results are for schools that compensate us. This compensation does not influence our school rankings, resource guides, or other editorially-independent information published on this site.
Are you ready to earn your online nursing degree?
Whether you're looking to get your pre-licensure degree or taking the next step in your career, the education you need could be more affordable than you think. Find the right nursing program for you.
Popular Resources
Resources and articles written by professionals and other nurses like you.