How to Become a Travel Nurse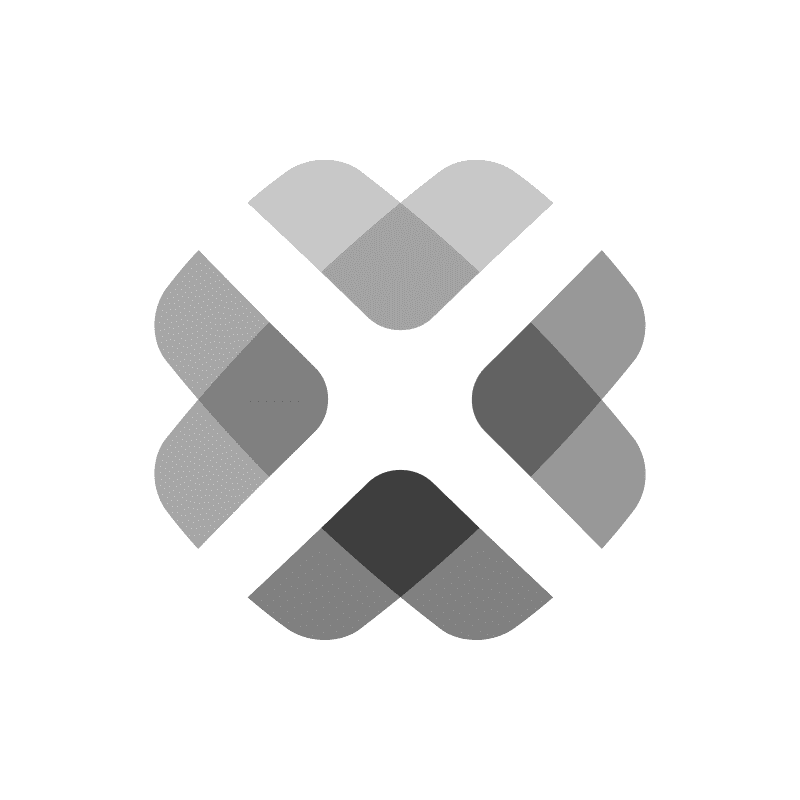 Updated August 29, 2022 · 6 Min Read
Reviewed by
Brandy Gleason, MSN, MHA, BC-NC
Our Review Network
NurseJournal is committed to delivering content that is objective and accurate. We have built a network of industry professionals across healthcare and education to review our content and ensure we are providing the best information to our readers.
With their first-hand industry experience, our reviewers provide an extra step in our editing process. These experts:
Suggest changes to inaccurate or misleading information.
Provide specific, corrective feedback.
Identify critical information that writers may have missed.
Reviewers typically work full time in their industry profession and review content for NurseJournal as a side project. All reviewers are paid members of the Red Ventures Education Integrity Network.
Learn about what it takes to begin a career as a travel nurse, plus: travel nurse salary expectations and international travel nursing.
NurseJournal.org is an advertising-supported site. Featured or trusted partner programs and all school search, finder, or match results are for schools that compensate us. This compensation does not influence our school rankings, resource guides, or other editorially-independent information published on this site.
Are you ready to earn your online nursing degree?
Credit: Tempura / E+ / Getty Images
This guide answers common travel nurse questions such as what does a travel nurse do and how much do travel nurses make. It also provides an overview on how to be a travel nurse.
What Is a Travel Nurse?
Travel nurses are hired to fill positions around the country or even around the world, usually on a short-term basis. They can work in any type of healthcare setting, including hospitals, residential care settings, and private practices. Travel nurses might be generalists or specialists.
For a broad overview, visit the travel nurse career page or continue on this page to learn how to become a travel nurse and general travel nurse requirements.
Steps to Becoming a Travel Nurse
The minimum travel nurse requirement is a registered nurse (RN) license which can be met with an associate degree in nursing (ADN), but most travel nurse staffing agencies and clients prefer nurses with a bachelor of science in nursing (BSN). Most also require certification in Basic Life Support and Advanced Cardiac Life Support. While generally not required for entry-level positions, other certifications are helpful for placement in specialized areas.
A BSN degree takes at least four years, though many schools have RN-to-BSN programs for nurses who already have an ADN. Students with a bachelor's in a field other than nursing can usually transfer at least some credits for an accelerated BSN.
BSN programs require a high school diploma or GED and at least some coursework in math, science, and chemistry. The GPA requirements for ADN programs are often lower than for BSN programs, so students who did not get strong grades in high school can improve their chances for a BSN program with better grades from an ADN program. (Learn More About Travel Nurse Schooling.)
The National Council Licensure Exam for RNs (NCLEX-RN) is required for RN licensing. This computer adaptive test takes up to six hours and covers nursing practice, conditions and treatments, how the healthcare system works, legal and ethical issues, and patient communication and education.
Some states participate in the Nurse Licensure Compact, meaning that a nursing license earned in one state is valid in others. Other states have their own requirements, so you may have to apply for licensure in multiple states. A travel nursing agency can assist you with this process. Board certifications are valid across states. (Learn About Travel Nurse Credentials.)
4. Gain Nursing Experience.
Most travel nurse agencies also require some level of experience, a minimum of a year.
5. Find a Travel Nurse Staffing Agency for Employment.
Travel nurses are placed through travel nurse staffing agencies, one of the main differences between travel nursing and temporary nursing work. Most schools will help connect their graduates with travel nurse staffing agencies or you can look for travel nurse staffing agencies that are recruiting.
Travel nurses work in a variety of settings, wherever there are rising healthcare needs or a nursing shortage. They can work in clinics, hospitals, private practices, ambulatory surgical centers, and residential care settings. Travel nurses can also seek international nursing jobs. (Read About Working as a Travel Nurse.)
Featured Online MSN Programs
Travel Nurse Schooling
Different employers and positions have different travel nurse requirements. Generally, it takes at least two years to earn an ADN, the minimum requirement to become an RN.
ADN Degree
Most travel nurse positions require a BSN, but some nurses start with an ADN, which takes two years rather than four years for a BSN. Many BSN programs have RN-to-BSN bridge programs.
Admission Requirements: ADN programs require a high school diploma or GED and many require passing grades in math and science programs, particularly biology and chemistry.
Program Curriculum: The ADN curriculum includes nursing practice, the basics of evidence-based practice, administering tests and monitoring patients, and patient education and communication. It also includes clinical hours, developing skills in a healthcare setting.
Time to Complete: Most students complete an ADN in two years. Students with Advanced Placement (AP) course credits or applicable college credits from another school may complete the course sooner, while students working full time may take longer.
Skills Learned: Graduates of an ADN course can perform testing and monitoring, such as taking blood pressure and other vital signs; safely lift and move patients; communicate effectively with patients; understand the healthcare delivery system; and address legal and ethical aspects of nursing.
BSN Degree
All travel nurses must be licensed as RNs by earning an undergraduate nursing degree, either a BSN or an ADN, and passing the NCLEX-RN examination. However, many employers require or strongly prefer a BSN.
Admission Requirements: BSN programs usually require at least a 3.0 high school GPA and passing grades in math, science, and English. They also require recommendations from teachers or counselors.
Program Curriculum: The BSN curriculum includes nursing practices, prevention and health promotion, following evidence-based practice, statistics/research methods, healthcare systems and management, community health, and how to communicate with and educate patients. It also includes clinical experience in healthcare settings.
Time to Complete: Most BSN courses take four years. Students who attend part time can take longer, usually up to six years. Students with an ADN degree or transferable college credits, or AP passing scores, can finish a BSN in 2-3 years.
Skills Learned: BSN graduates are able to administer tests and monitor patient health, educate patients on health promotion, care for pediatric and adult patients, assist with surgeries and other medical procedures, and work as part of a healthcare team.
Choosing a Specialization
During their studies, nursing students choose a specialization that determines their elective courses and where they perform clinical rotations.
Travel nurses are most likely to specialize in the following settings:
16.5%
Intensive Care Unit
Travel nurses can also specialize in particular populations (such as neonatal nursing, pediatrics, or geriatrics) or types of care, such as ambulatory care, obstetrics nursing, or infection control. Even where certifications are not required, having the relevant certification can help with travel nurse placements.
Travel Nurse Credentials
All travel nurses must be licensed as RNs and hold a license to practice in the state where they work. Nursing licenses and requirements are issued by individual states, while professional organizations offer certifications. Certifications, typically, are not required but highly preferred. Some states do require certifications for licensing and certain specializations.
Certifications
A certification is a credential issued by a professional organization, such as the American Nurses Credentialing Center. Certifications may require passing an exam, having a certain level of experience, or both.
Certifications may be required for certain specialized positions such as critical care, pediatrics, or obstetrics nursing.
Professionals maintain certification through education and/or continuing experience. Education is generally pre-approved for a certain number of hours and measured by attendance at an event (such as a webinar or conference), completing a course, or by passing a test.
Licensure
Travel nurses must have a nursing license. Most positions require an RN license. Because state licensing requirements vary, travel nurses who want to work in multiple states should consider getting a compact nursing license. A compact nursing license is a nursing license that qualifies nurses to practice in participating states.
Nurses apply for a nursing license through their state board of nursing. Licenses require a degree from an accredited school and passing the NCLEX examination. Depending on the state, they may require background checks.
States usually require continuing education for renewing a license.
Working as a Travel Nurse
Travel nurses can begin once they are licensed, though some prefer to gain local clinical experience and build a network and references first.
Travel nurse placements are arranged through travel nurse staffing agencies. Because agencies are the gatekeepers for jobs, travel nurses must choose the agency or agencies that they work with carefully. This is especially important with international nursing jobs.
Trusted Health reports that the average gross (pre-tax, pre-expenses) weekly travel nurse salary is $1,786. Salaries, however, vary significantly by specialty, role, and region. International travel nurse salaries, especially, vary based on local cost of living and demand for placements in that area.
Travel nurse placements can be planned in advance (such as regions with seasonal population changes like tourists or snowbirds or replacing a nurse on disability leave) or they may come as needed.
Hospitals
Travel nurses might replace nurses who are temporarily away on leave, respond to urgent surges in healthcare needs, and answer rising care that results from seasonal changes.
Clinics
Travel nurses help with preventative care screenings, administering immunizations, and other outpatient services.
International Travel Nurse Postings
Travel nurses respond to disease outbreaks or other public health crises and provide health education or other health initiatives in underserved areas.
Becoming a Travel Nurse: FAQ
---
How much does a traveling nurse make a month?
The average gross weekly traveling nurse salary is $1,786, but travel nurse salaries vary widely by credentials, experience, specialty, location, whether housing or a stipend is provided, and many other factors.
What does a travel nurse do?
Travel nurses perform any type of nursing function, either substituting for regular staff nurses or addressing short-term needs for additional staff, or both (as during COVID-19). They are more likely to work as floor nurses than administrators. Some primarily work in international travel nurse jobs, others across the country, and others within a particular region.
Do travel nurses get paid more?
In general, travel nurse salaries are higher than staff nurse salaries, though the pay differential varies based on geography. Depending on benefits, food and housing expenses versus stipends, and other factors, the difference between travel nurse salaries and staff salaries may not be as significant as the gross pay difference.
How do I find a travel nurse staffing agency?
Travel nurse staffing agencies may recruit at nursing schools, through referrals, or through advertisements for specific positions or general placements. You can also look online for travel nurse staffing agencies or discover agencies through networking. Be sure to double check references and the agency's reputation.
---
Learn More About Travel Nurses
---
Reviewed by:
Brandy Gleason, MSN, MHA, BC-NC
Brandy Gleason, MSN, MHA, BC-NC, is a nursing professional with nearly 20 years of varied nursing experience. Gleason currently teaches as an assistant professor of nursing within a prelicensure nursing program and coaches graduate students. Her passion and area of research centers around coaching nurses and nursing students to build resilience and avoid burnout.
Gleason is a paid member of our Healthcare Integrity Network. Learn more about our review partners here.
Page last reviewed February 25, 2022
NurseJournal.org is an advertising-supported site. Featured or trusted partner programs and all school search, finder, or match results are for schools that compensate us. This compensation does not influence our school rankings, resource guides, or other editorially-independent information published on this site.
Are you ready to earn your online nursing degree?
Whether you're looking to get your pre-licensure degree or taking the next step in your career, the education you need could be more affordable than you think. Find the right nursing program for you.
Popular Nursing Resources
Resources and articles written by professionals and other nurses like you.