10 Different Healthcare Career Paths for LPNs
Reviewed by
Our Integrity Network
NurseJournal.org is committed to delivering content that is objective and actionable. To that end, we have built a network of industry professionals across higher education to review our content and ensure we are providing the most helpful information to our readers.
Drawing on their firsthand industry expertise, our Integrity Network members serve as an additional step in our editing process, helping us confirm our content is accurate and up to date. These contributors:
Suggest changes to inaccurate or misleading information.
Provide specific, corrective feedback.
Identify critical information that writers may have missed.
Integrity Network members typically work full time in their industry profession and review content for NurseJournal.org as a side project. All Integrity Network members are paid members of the Red Ventures Education Integrity Network.
NurseJournal.org is an advertising-supported site. Featured or trusted partner programs and all school search, finder, or match results are for schools that compensate us. This compensation does not influence our school rankings, resource guides, or other editorially-independent information published on this site.
Are you ready to earn your online nursing degree?
Credit: Jose Luis Pelaez Inc / DigitalVision / Getty Images
Career options for a licensed practical nurse (LPN) include traditional healthcare settings, but they also can include home healthcare, hospice work, and nursing homes. If you're interested in a versatile career and lifelong learning, you can start as an LPN versus a registered nurse (RN). As an LPN, you might try a variety of healthcare settings, and then continue your education to become an RN or another healthcare position.
If you're looking for an entry-level healthcare career, becoming an LPN can be an ideal choice. This guide will walk you through the pros and cons of some LPN career options.
Where Do LPNs Work?
LPN careers are available in many settings, so you can choose the kind of care most interesting to you or the type of patient you'd most like to work with. For example, if you like variety, travel nursing jobs will show you LPN career options in different regions and types of healthcare. If you want to work remotely as a nurse, a growing number of insurance companies hire LPNs to review and process claims.
1. Nursing Homes
The most common workplace for LPNs is in a nursing home. Almost four out of 10 (38%) work here, according to the U.S. Bureau of Labor Statistics (BLS). In a nursing home, you will support nursing home RNs, nurse practitioners, or physicians. You will also provide direct patient care.
You can perform many nursing skills and initiate treatment plans in nursing homes. Working in nursing homes can be emotionally rewarding because you'll be able to build relationships with patients and their families, but working in a nursing home is a physically demanding job.
---
2. Hospitals
Hospitals are the next most common employer for LPNs at 14%, according to the BLS. If you work in a large hospital, you can try different areas to see which one suits you, whether inpatient or outpatient, pediatrics, surgery, or other specialties. In this role, you'll help patients with daily living activities like eating, sitting up, and grooming and support RNs and other clinicians. You might also administer medications, insert catheter and intravenous lines, and reinforce patient teaching.
LPNs work as part of an interdisciplinary team and can receive mentorship from RNs. Many hospitals are eager to invest in their clinical staff, so your employer might help you pursue further education to become an RN. However, sometimes an LPN performs the same duties as a certified nursing assistant since their scope of practice is limited.
---
3. Physicians' Offices
Just like hospitals, physicians' offices can offer diverse career options and nursing specialties for LPNs. Compared to hospitals and nursing homes, physicians' offices tend to have predictable schedules and office hours, which can help with work-life balance. The BLS cites that 13% of LPNs work here.
As an LPN, you'll support physicians and nurses and assist patients. Yet, physicians' offices don't offer much potential for professional growth and development.
---
4. Home Healthcare Facilities
Home healthcare is growing, offering more home health nurse opportunities. This growth results from a combination of new technology for remote monitoring and the increased awareness that aging at home is more comfortable and often cheaper. Almost as many LPNs (12%) work in home healthcare as those who work in physicians' offices, as per BLS data.
LPNs carry out the care plan created by the RN. Common duties include wound care, administering medicine, teaching patients and caregivers about treatment, drawing blood, and urinary catheter care. You also assist patients with daily activities and help monitor their well-being. Working in home health allows you to have a flexible schedule with the option to work independently.
However, almost all home healthcare LPNs work for an agency rather than as independent contractors. LPNs are typically paid by case and not hourly, so salary is based on the number of patients seen (not the hours worked). Driving from home to home is also a factor.
---
5. Government Facilities
Government facilities, including correctional facilities, Veterans Administration departments, and military bases, employ 7% of LPNs, according to the BLS. Government facilities provide a variety of LPN career options and offer good benefits, including retirement plans. Many government employers include financial aid for nursing education in their benefits.
As in other settings, your work will consist of supporting clinical staff and assisting patients. Like physicians' offices, there is typically little room for professional growth.
---
6. Schools
If you enjoy working with children or youth, there are a number of LPN careers available in schools. You'd work with a school nurse or other clinician and help communicate with patients' families. One advantage of working in a school is that most of your work will involve caring for children with minor injuries or conditions. School nurses also have summers off. However, treating children who have been abused or seriously injured can be difficult emotionally.
---
7. Clinics
Clinics employ LPNs to support nurses and other practitioners. Working in a clinic can be tremendously rewarding. You help patients who are in the most need of healthcare and, often, human contact and compassion. Clinics, though, have high patient loads which can be emotionally draining. While many clinics are underfunded, some are able to provide financial support for continuing education for nurses.
---
8. Hospice
Hospice nurse care, like nursing home care, is one of the most rewarding yet emotionally demanding career options for LPNs. Hospice care serves patients who are expected to live six months or less, either in their homes or at a hospice facility. Another end of life care nursing is palliative nursing which serves those who have a longer life expectancy.
Because hospice care emphasizes caring for the whole patient, including psychological and spiritual needs, this job calls for great empathy and communication skills.
---
9. Insurance Companies
Insurance companies hire LPNs to assist with claims reviews and processing cases. With the rise of telework, this is one of the few LPN careers that can be done mostly or entirely from home. It is considered one of the least stressful nursing jobs. Because you'll be working with a variety of software, you'll need to be comfortable with technology. This healthcare job option does not involve any direct patient care.
---
10. Traveling LPNs
Traveling LPNs can work in a variety of roles and settings. Depending on where you live and the agency that you work for, you might work temporary jobs within one particular geographic area or across the country, especially in areas with nursing shortages. If you work shorter assignments, you might not feel the same rapport that you do with colleagues that you've gotten to know over time, but it is a great way to see the country and explore different options.
---
Reviewed by: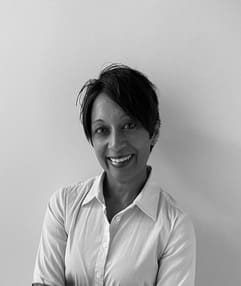 Shrilekha Deshaies, MSN, RN
Shri Deshaies MSN, RN, CCRN, is a nurse educator with over 20 years of teaching experience. She is a certified critical care nurse and has worked in various surgical intensive care units, including cardiovascular, trauma, and neurosurgery. Her passion for health equity led her to becoming a community home health nurse. She is a founding member of Nurses Serving our Neighbors which advocates for the homeless population.
Shri Deshaies is a paid member of the Red Ventures Education freelance review network. Learn more about our review partners.
NurseJournal.org is an advertising-supported site. Featured or trusted partner programs and all school search, finder, or match results are for schools that compensate us. This compensation does not influence our school rankings, resource guides, or other editorially-independent information published on this site.
Are you ready to earn your online nursing degree?
Whether you're looking to get your pre-licensure degree or taking the next step in your career, the education you need could be more affordable than you think. Find the right nursing program for you.
Popular Nursing Resources
Resources and articles written by professionals and other nurses like you.