The Best Affordable Online RN-to-MSN Programs in 2021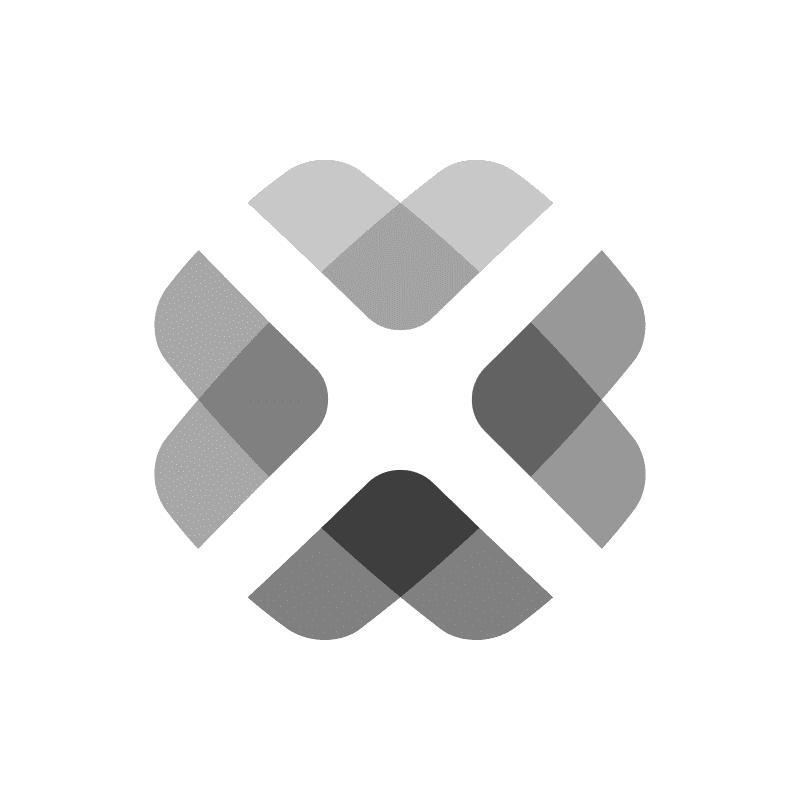 Online degrees are a great option for nurses who want to continue working while going to school. Read on for the top online RN-to-MSN programs.
NurseJournal.org is an advertising-supported site. Featured or trusted partner programs and all school search, finder, or match results are for schools that compensate us. This compensation does not influence our school rankings, resource guides, or other editorially-independent information published on this site.
Are you ready to earn your online nursing degree?
Registered nurses (RNs) who currently hold an associate degree in nursing (ADN) or a nursing diploma can enhance their salary and career prospects by earning a master of science in nursing (MSN) through an RN-to-MSN bridge program. This guide to the top affordable RN-to MSN online programs provides prospective students with useful information about admission requirements, accreditation, costs, and employment options.
We use our data-driven methodology to rank the best Affordable Online RN-to-MSN programs, making it easier for you to find a program that works for you. Our methodology is based on metrics that we believe matter most to students, including academic quality, affordability, reputation, program offerings, and online flexibility.
The Top Affordable Online RN-to-MSN Programs in 2021
| Rank | School | Location |
| --- | --- | --- |
| 1 | University of St Francis | Joliet, IL |
| 2 | Nebraska Methodist College of Nursing & Allied Health | Omaha, NE |
| 3 | Gardner-Webb University | Boiling Springs, NC |
| 4 | Spring Arbor University | Spring Arbor, MI |
| 5 | Chatham University | Pittsburgh, PA |
| 6 | University of Arizona | Tucson, AZ |
| 7 | Jacksonville University | Jacksonville, FL |
| 8 | Tennessee Technological University | Cookeville, TN |
| 9 | Bushnell University | Eugene, OR |
| 10 | Robert Morris University | Moon Township, PA |
What Can You Do With an MSN?
Earning an RN-to-MSN degree prepares graduates to enter some of the fastest growing nursing roles in the nation. The U.S. Bureau of Labor Statistics projects that advanced practice registered nurses (APRNs), which requires a graduate degree and includes certified nurse anesthetists, certified nurse midwives, and nurse practitioners, will experience an overall 45% growth rate between 2019 and 2029.
These APRN roles, which rank among the highest paying nursing careers, offer more independence and greater responsibilities than RN positions.
APRNs and other master's level RNs provide primary and preventive care in clinical settings such as hospitals, outpatient surgery centers, long-term care facilities, private practice, and public health clinics.
They may also find lucrative employment opportunities in nonclinical settings conducting research, teaching, and in administrative positions.
msn Required
High Demand
Advanced Practice Registered Nurse (APRN)
APRNs serve as primary care providers with the autonomy to diagnose and treat patients, prescribe medications, and supervise RNs. APRNs include four specializations:
nurse practitioner
, certified registered nurse anesthetist, certified nurse midwife, and clinical nurse specialist. Some states require APRNs to work under a doctor's supervision.
Job Outlook
45% increase from 2019-2029
Learn More About Advanced Practice Registered Nurses
msn Required
High Demand
Clinical Nurse Specialist (CNS)
The CNS is an APRN who provides direct care and consultation in specialties such as family practice, adult-gerontology, neonatal, pediatrics, and women's health. Duties may include teaching healthcare staff, conducting research, leading evidence-based projects, and precepting nursing students.
Job Outlook
45% increase from 2019-2029
Learn More About Clinical Nurse Specialists
adn or bsn Required
Forensic Nurse
Though an MSN is not required for
forensic nursing
, it can be highly desirable. Forensic nurses treat survivors of violence and abuse and advocate on their behalf with the criminal justice system. They assess and collect evidence of injury and trauma, refer them to the next level of treatment, gather evidence for criminal investigations, and sometimes testify in court cases.
Job Outlook
7% increase from 2019-2029
Learn More About Forensic Nurses
*SOURCES: U.S. Bureau of Labor Statistics, PayScale
What to Look For in an Affordable Online RN-to-MSN Program
Nurses should always research RN-to-MSN online programs before deciding to enroll. Learning about admission and curriculum requirements, accreditation, online delivery formats, and other considerations helps students find the best fit for their educational needs.
Admission Requirements
All programs have developed specific eligibility requirements for admission. These requirements tell prospective applicants about the program's academic expectations and whether they have the educational and work experience needed for acceptance.
Program Curriculum
The types of courses and concentrations available differ from one MSN program to another. Future students should choose a program that offers the specializations and nursing roles that will help them achieve their professional goals.
Clinical Experience
Some RN-to-MSN online programs allow students to complete their clinical placements close to their home communities. Students also need to consider how the number of required clinical hours may impact their existing work or personal commitments.
Accreditation
Accredited schools have met nationally established standards of academic quality. Accreditation assures employers that graduates possess the competency to practice. Doctoral programs and state nursing licensing boards require applicants to hold degrees from accredited programs.
School Graduation Rate
A high graduation rate can show if students finish their degree in a reasonable amount of time, indicating the level of teaching effectiveness and the overall quality of the program. Most schools provide graduation rates on their website.
Online Learning Format and Requirements
Many online degrees accommodate the needs of students with jobs or personal responsibilities, although some programs might include mandatory on-campus residencies and clinical experiences. Synchronous delivery formats require structured, real-time attendance, while programs that use asynchronous courses offer more flexibility.
Applying to an Affordable Online RN-to-MSN Program
Not all RN-to-MSN online programs have the same application and program requirements. However, most programs admit students with some nursing experience and a valid RN license. Accepted students must complete a criminal background check before they can enroll in courses. The following list describes what schools typically ask candidates to submit.
Admission Requirements: Schools typically require official transcripts, a personal essay, two or more reference letters, an ADN or nursing diploma, an RN license, and one or more years of nursing experience.
Program Length: Most programs take 30-36 months to complete, depending on the nursing specialty and whether the student has earned transfer credits from another school.
Clinical Requirements: This depends on the program and the clinical specialization chosen by the student. RN-to-MSN programs generally require between 500-1,000 clinical hours.
GPA Requirement: Nurses who plan to earn an RN-to-MSN should have at least a 3.0 GPA or higher. However, some programs may accept lower GPAs if applicants have strong references and clinical experience.
Why Is Affordable Online RN-to-MSN Program Accreditation Important?
An online RN-to-MSN program's accreditation matters for many reasons. These include:
An MSN from an accredited program meets nationally established standards of quality education and confirms that graduates have received the requisite training and skills to practice.
Most accredited MSN programs do not accept applicants from unaccredited schools.
Students who attend unaccredited programs do not receive federal financial aid.
Credits earned at an unaccredited school do not transfer to accredited programs.
State nursing boards and national certification associations require candidates to hold degrees from accredited programs.
Graduates of accredited programs will find more employment opportunities.
Who Accredits Affordable Online RN-to-MSN Programs?
Programs and institutions are accredited by different accreditation bodies. The following are key accrediting bodies for nursing programs and institutions:
How Do I Know an Affordable Online RN-to-MSN Program Is Accredited?
Both campus-based and online degrees go through the same accreditation process ensuring that programs adhere to common standards of academic quality. Because of accreditation's importance, students should always check the accreditation status on a school's website before deciding to enroll. Be wary of programs that do not post their accreditation information.
The affordable RN-to-MSN programs in this guide and on all NurseJournal.org pages have been accredited by one or more of the major accrediting organizations.
Paying for Affordable Online RN-to-MSN Programs
Several factors shape the affordability of an RN-to-MSN program. Many online programs charge a flat tuition rate, while others offer lower tuition to in-state residents. When deciding on cost, prospective students should consider whether they can work while going to school and budget for other expenses like transportation for on-campus residencies or clinical placements. Learners can help offset educational costs by pursuing these financial aid options:
Federal or state government loans or grants
Private bank loans
School-sponsored or honor society scholarships (some targeted for nursing and healthcare students)
Nonprofit foundation or corporate awards (merit and nonmerit based)
Employer-sponsored tuition remission programs (offered by some healthcare organizations for RN-to-MSN programs)
Government-sponsored loan repayment or forgiveness plans
School-sponsored work study programs (usually not available for online students)
Learn More About the Top Affordable Online RN-to-MSN Programs and Schools
Affordable Online RN-to-MSN Program FAQs
---
How much does an RN-to-MSN cost?
Affordable RN-to-MSN programs provide an appealing and accelerated pathway for RNs to enter advanced practice or other master's level nursing roles. Tuition rates vary considerably by type of school, number of credits required to graduate, and type of specialization.
Can you go straight from RN to MSN?
Designed specifically for students without a bachelor of science in nursing (BSN), RN-to-MSN programs enable RNs to go straight into an MSN, completing advanced BSN courses in the program's first year followed by master's-level courses and clinical practice. Programs typically require a valid RN license and at least one year of clinical experience.
What is the best online RN-to-MSN program?
The answer to this question depends on whether the online program fits a student's personal learning style and provides the training needed to enter the student's intended specialization. Some of the factors that distinguish top programs from others include academic reputation, affordability, high graduation rates, and availability of in-demand specializations.
Can I get my MSN without a BSN?
RN-to-MSN programs have been designed precisely for RNs who have an ADN or nursing diploma. Applicants do not need a BSN but must have a valid and unencumbered nursing license and at least one year of clinical nursing experience. These bridge MSN degrees allow students to complete upper division bachelor's courses within their master's program.
Related Rankings
Popular Resources
Resources and articles written by professionals and other nurses like you.