Vanderbilt School of Nursing Gets $1.25 Million for Master of Nursing Program
Vanderbilt University's School of Nursing received $1.25 million to fund the Conway-Welch Second Degree in Nursing Scholarship. Learn more about the gift and MSN programs.
The Vanderbilt University School of Nursing received a $1.25 million pledge to fund a master of science in nursing scholarship.

The Conway-Welch Family Foundation made the gift in honor of Colleen Conway-Welch, the school's former dean.

The gift will fund scholarships for students looking to start a second career in nursing.
The Vanderbilt University School of Nursing recently received a $1.25 million philanthropic gift to fund a scholarship for its master of science in nursing (MSN) program. The first student selected for the scholarship will matriculate in 2024.
The gift comes courtesy of the Conway-Welch Family Foundation based in Tennessee. The Conway-Welch Second Degree in Nursing Scholarship fund honors the late Colleen Conway-Welch, dean and later dean emerita of the university's nursing school and a leading figure in nursing education at Vanderbilt and beyond.
"The Conway-Welch Family Foundation will enable more registered nurses to enter the profession and to do so with expertise, compassion, and awareness of the challenges facing our healthcare system today," said current School of Nursing Dean Pamela Jeffries in a statement announcing the scholarship.
Master of Nursing Degrees: What Are They?
There are several types of MSN degrees, including clinical pathways for advanced practice registered nurses (APRNs), such as nurse practitioners or nurse midwives, and non-clinical pathways, such as nurse education, nurse informatics, or other nurse leadership programs. Most MSN programs and graduates are for APRNs specializing in family practice.
APRNs have a broader scope of practice than registered nurses (RNs) and more professional autonomy. Unlike RNs, they can order tests, diagnose conditions, and prescribe treatment, including prescriptions, depending on the state where they work.
APRNs have full practice authority in many states, meaning that they do not require supervision by a physician and can operate their practices independently. They also earn considerably more than RNs, with the median nurse practitioner earning $121,610 annually, according to the U.S. Bureau of Labor Statistics (BLS), compared to $81,220 for registered nurses.
However, MSN programs are academically challenging, building on the existing RN curriculum and adding new topics such as assessment and pharmacology. In addition, the shortage of nursing faculty is driving up demand for available seats in MSN programs, just as it is for all nursing programs.
Another major obstacle for many students is the cost of an MSN program, even an accelerated program. An MSN can cost between $22,000-$90,000, with some programs costing more than $100,000. This scholarship will reduce that burden for one Vanderbilt student each year.
Frank Bumstead, a spokesperson for the Conway-Welch Foundation, commented, "It feels very meaningful that this gift will support second-career nurses at Vanderbilt's School of Nursing while hopefully inspiring other [funders] to do the same."
Vanderbilt School of Nursing: A Lasting Legacy
The gift will provide a full scholarship for an MSN student at Vanderbilt School of Nursing entering nursing as a second career. Vanderbilt's MSN program helps address the nursing shortage by providing an accelerated program to prepare APRNs. The program emphasizes health equity and the social determinants of health.
Conway-Welch spent nearly 30 years leading Vanderbilt's School of Nursing and expanding its programs to include more graduate offerings, including a Ph.D. and a doctor of nursing practice (DNP) program.
Conway-Welch was dean at the Vanderbilt School of Nursing from 1984 until 2013. In addition to her work for Vanderbilt University, she funded health clinics and housing for mothers recovering from substance use disorders and served on Presidential Commissions on Public Health and Healthcare. She was named a Living Legend by the American Academy of Nursing in 2016, before her death from pancreatic cancer in 2018.
She entered nursing school when she was just 16, practiced in several states, and transitioned to nurse education and nursing school administration. In the course of her work for Vanderbilt, she met business leader Ted Welch, and they later married. This enabled her to pursue her philanthropic interests and fund advances in nursing.
Conway-Welch was a founder of the Friends of the National Institute of Nursing Research, a fellow of the American Academy of Nursing, and a fellow of the American College of Nurse-Midwives. The main entrance to the university's nursing school, the Colleen Conway-Welch Atrium, is named in her honor.
Several donors have made major gifts to nursing schools, with many saying they hope to address the nursing shortage.
In 2022, Virginia Commonwealth University received $13 million to fund nursing scholarships; Hunter College of the City University of New York received $52 million for nurse practitioner scholarships, new faculty, and new technology; and the University of Pennsylvania received $125 million to fund scholarships for nurse practitioners to work in under-served communities.
The latter two gifts were from Leonard A. Lauder, one of the two heirs of Estée and Joseph Lauder. In 2023, the University of North Carolina at Chapel Hill received $5 million to help fund scholarships.
You might be interested in
Career
News
Student Resources
The UConn School of Nursing Just Received the Largest Gift in University History
The University of Connecticut received a $40 million gift to help promote innovation and ease the nursing shortage. Find out more about this transformational gift.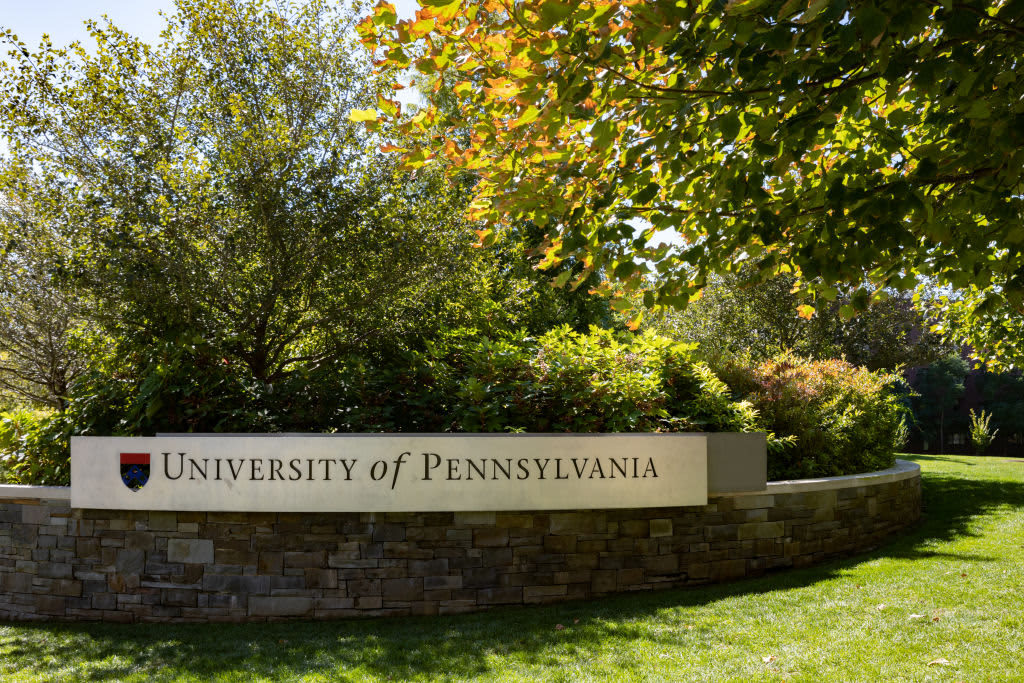 Free Nursing School: University of Pennsylvania Trains Nurse Practitioners Debt-Free
Learn how The University of Pennsylvania helps nurse practitioner students attend school for free.
NurseJournal.org is an advertising-supported site. Featured or trusted partner programs and all school search, finder, or match results are for schools that compensate us. This compensation does not influence our school rankings, resource guides, or other editorially-independent information published on this site.
Are you ready to earn your online nursing degree?
Whether you're looking to get your pre-licensure degree or taking the next step in your career, the education you need could be more affordable than you think. Find the right nursing program for you.