How to Become a Neonatal Nurse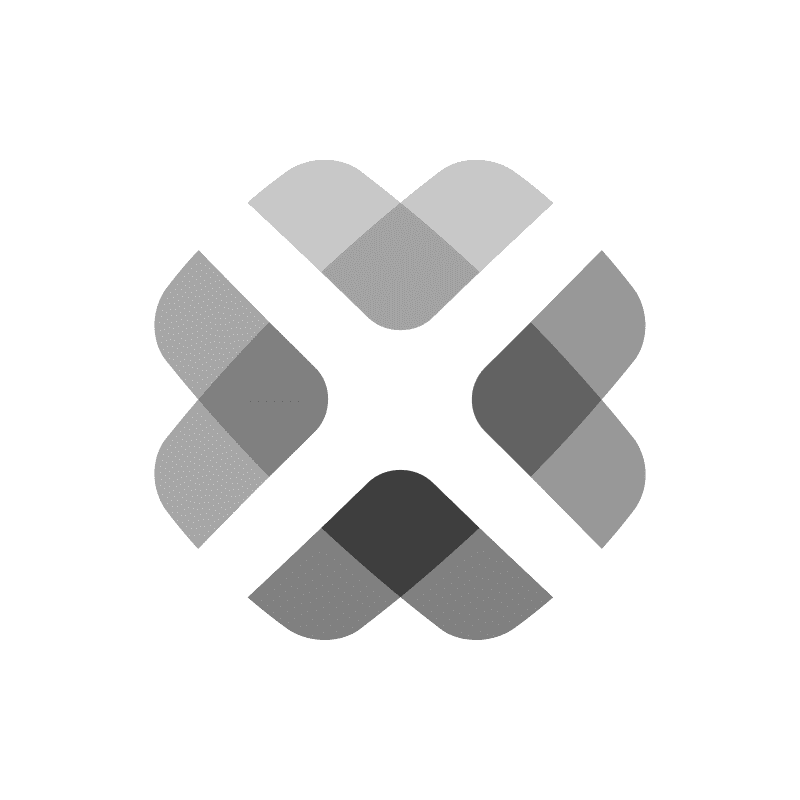 February 24, 2022 , Modified on May 25, 2022 · 6 Min Read
Reviewed by
Brandy Gleason
Our Review Network
NurseJournal is committed to delivering content that is objective and accurate. We have built a network of industry professionals across healthcare and education to review our content and ensure we are providing the best information to our readers.
With their first-hand industry experience, our reviewers provide an extra step in our editing process. These experts:
Suggest changes to inaccurate or misleading information.
Provide specific, corrective feedback.
Identify critical information that writers may have missed.
Reviewers typically work full time in their industry profession and review content for NurseJournal as a side project. Our reviewers are members of the Red Ventures Education Freelance Review Network and are paid for their contributions.
Explore what NICU nurses do, what is required to become one, and their career outlook with this step-by-step guide on how to become a neonatal nurse.
NurseJournal.org is an advertising-supported site. Featured or trusted partner programs and all school search, finder, or match results are for schools that compensate us. This compensation does not influence our school rankings, resource guides, or other editorially-independent information published on this site.
Are you ready to earn your online nursing degree?
Credit: FatCamera | E+ | Getty Images
What Is a Neonatal Nurse?
Neonatal nurses care for healthy infants and those born with critical health issues, including infections, complications from premature births or below healthy birth weights, congenital heart defects, and other conditions.
Their neonatal nurse education prepares them for a variety of duties in nurseries, birthing rooms, and intensive care units in hospitals. Other neonatal nurse settings include community healthcare facilities, birthing centers, or home care settings.
NICU nurses may provide care for a few days or for an extended period during the infant's stay in the ICU. They monitor progress, perform cognitive tests, evaluate test results, and provide treatment. They also educate parents about the specialized care their infant may require.
Steps to Becoming a Neonatal Nurse
Aspiring neonatal nurses must first earn an associate degree in nursing (ADN) or a bachelor of science in nursing (BSN). They must hold a valid, unencumbered registered nurse (RN) license and fulfill specific licensing requirements in the state where they intend to practice.
Neonatal nurses may choose to pursue graduate education to become advanced practice registered nurses (APRNs). A master of science in nursing (MSN) prepares nurses for certification as neonatal nurse practitioners, leading to higher salaries and broader career opportunities.
Featured Online MSN in Nursing Programs
Neonatal Nurse Education
Earning an ADN and passing the NCLEX-RN exam provides the quickest path to a neonatal nursing career, requiring two years or less. However, RNs with at least a BSN will find more employment opportunities and higher salaries.
Neonatal nurse practitioners who hold either an MSN or a doctor of nursing practice (DNP) degree can expect the most opportunities for career advancement in nursing leadership roles, which can come with higher pay.
ADN Degree
An ADN offers the fastest path to a career as an RN, including neonatal nursing. The degree prepares graduates to take the NCLEX-RN. Associate-degree holders can begin to explore the field before deciding to enroll in a four-year nursing program. Credits earned for an ADN program typically transfer to most BSN programs.
High school diploma or GED certificate; official transcripts; minimum 2.0 GPA; ACT or SAT scores; recommendation letters; essay
Health assessments; medical surgical nursing; microbiology and immunology; pediatric nursing; maternal-newborn nursing
Two years
Ensuring safe and quality care; organizational skills; effective communication and interpersonal skills; collaborating with healthcare professionals
BSN Degree
Many employers prefer to hire BSN degree-holders, and a BSN can offer some of the best-paying jobs. Like the ADN, this degree prepares graduates to sit for the NCLEX-RN but offers other benefits, such as greater career advancement and higher salaries, access to administrative nursing positions, and fulfilling prerequisites for MSN or DNP training.
Neonatal nurses can choose from several types of BSN programs to fit their personal needs, including traditional four-year programs, RN-to-BSN programs, and accelerated nursing programs for non-nursing majors. Many schools offer online options.
High school diploma or GED certificate; official transcripts, minimum 2.5 GPA; curriculum vitate or resume; prerequisites in microbiology, physiology, chemistry, and anatomy; recommendation letters; essay
Pharmacology; pathophysiology; psychology; research and statistics; leadership and management; community health nursing
Four years
Critical thinking and problem-solving; ensuring safety and quality care; patient and family education; teamwork and collaborative skills; management and organizational skills; effective communication and interpersonal skills
Neonatal Nurse Licensure and Certification
As one of the most specialized fields in nursing, neonatology requires nurses with advanced skill levels to assess and treat conditions specific to newborns, including infections, congenital disorders, and complications due to premature births or low birth weight.
All neonatal nurses must hold valid RN licenses to practice. They must also complete continuing education for nurses and practice hours to renew their licenses according to state nursing board requirements.
Many neonatal nurses choose to get certifications that help them advance in their careers, validate their specialized knowledge, and demonstrate a higher level of clinical competence. Employers may require neonatal nurses to hold certifications to work in NICUs, emergency rooms, and neonatal specialty units. Some states require neonatal NPs to hold certification to get licensure.
Several organizations administer neonatal certifications to become "registered nurse certified" (RNC). The RNC certification for neonatal intensive care nursing, administered by the National Certification Corporation, requires an active RN license, a minimum of 24 months of RN experience, and a passing score on the qualifying exam.
The American Association of Critical-Care Nurses offers certifications for RNs and APRNs. The critical care registered nurse neonatal specialty certification, for nurses who provide direct care to acutely or critically ill neonatal patients, requires applicants to complete 1,750-2,000 hours in direct care and a passing score on the certification exam.
Working as a Neonatal Nurse
According to Payscale, neonatal nurses can earn an annual average salary of $69,400 as of May 2022. Several factors affect compensation levels for neonatal nurses, including education, type of employment setting, and geographic location. Certified neonatal nurses and those who complete graduate training to become neonatal nurse practitioners can earn higher salaries. Neonatal nurses who work in urban areas will likely earn more than nurses in rural communities.
Neonatal nurses work primarily in hospitals — in delivery rooms, NICUs, and level II and III nurseries. Those who provide critical care can expect high patient caseloads, often working 12-hour shifts, including evenings, weekends, and holidays. These nurses may also find employment opportunities in birthing centers, community health clinics, and home care settings.
Like most RNs and APRNs, neonatal nurses can expect a promising job outlook. An increased focus on preventive care for at-risk births and the expansion of neonatal intensive care units across the country have driven the demand for neonatal nurses.
Neonatal nurses just beginning their careers can get help with job searches through career centers at their schools or through professional networking for nurses. Several nursing professional organizations provide career and resume assistance. For instance, the American Association of Nurse Practitionersand the National Association of Neonatal Nurses operate job boards, listing positions by state or specialty.
Frequently Asked Questions About Becoming a Neonatal Nurse
---
How long does it take to become a neonatal nurse?
Aspiring neonatal nurses can enter the field with an ADN degree that takes two years to complete. However, a BSN degree, which takes four years to complete on average, will open up more employment opportunities and higher salaries. An MSN or a doctoral degree with a neonatal specialization can add 2-4 more years of study.
What career advancement opportunities are available for neonatal nurses?
Neonatal nurses who pursue advanced practice nursing roles and certifications will have the best opportunities for career advancement. These include nurse practitioner specialties in neonatal care, women's health, midwifery, and critical care.
Those with graduate training as clinical nurse specialists, nurse educators, and nurse managers can move into administrative roles.
How hard is it to become a neonatal nurse?
Neonatal nursing requires extensive training, advanced skills, and the ability to work in stressful environments. While not as physically tasking as some nursing roles, these nurses must have the skills to work in high-pressure conditions with critically ill infants. They should also demonstrate the ability to help the care team make complicated ethical decisions about treatment.
What is the difference between a neonatal nurse and a pediatric nurse?
Neonatal nurses care for infants facing serious health challenges, often in hospital NICUs and delivery rooms. They usually work with newborns until the time of their discharge up to two months old, but sometimes longer depending on the particular case.
Pediatric nurses work in a variety of settings, such as hospitals or physicians' offices, providing care for children from birth through adolescence. Their training emphasizes the stages of child development and a broad knowledge of childhood diseases.
Page last reviewed May 18, 2022
NurseJournal.org is an advertising-supported site. Featured or trusted partner programs and all school search, finder, or match results are for schools that compensate us. This compensation does not influence our school rankings, resource guides, or other editorially-independent information published on this site.
Are you ready to earn your online nursing degree?
Whether you're looking to get your pre-licensure degree or taking the next step in your career, the education you need could be more affordable than you think. Find the right nursing program for you.
Popular Nursing Resources
Resources and articles written by professionals and other nurses like you.