How to Become a NICU Nurse (Neonatal Nurse)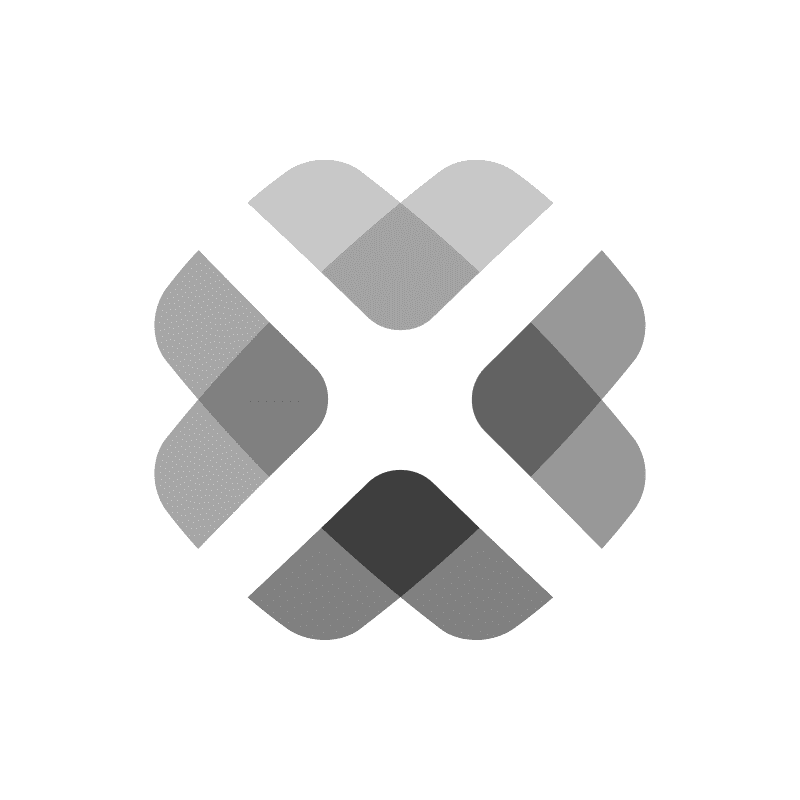 February 24, 2022 , Modified on May 11, 2022 · 4 Min Read
Reviewed by
Theresa Granger, Ph.D., MN, NP-C
Our Review Network
NurseJournal is committed to delivering content that is objective and accurate. We have built a network of industry professionals across healthcare and education to review our content and ensure we are providing the best information to our readers.
With their first-hand industry experience, our reviewers provide an extra step in our editing process. These experts:
Suggest changes to inaccurate or misleading information.
Provide specific, corrective feedback.
Identify critical information that writers may have missed.
Reviewers typically work full time in their industry profession and review content for NurseJournal as a side project. Our reviewers are members of the Red Ventures Education Freelance Review Network and are paid for their contributions.
Explore what NICU nurses do, what is required to become one, and their career outlook with this step-by-step guide on how to become a neonatal nurse.
NurseJournal.org is an advertising-supported site. Featured or trusted partner programs and all school search, finder, or match results are for schools that compensate us. This compensation does not influence our school rankings, resource guides, or other editorially-independent information published on this site.
Are you ready to earn your online nursing degree?
Credit: FatCamera | E+ | Getty Images
NICU Nurse Requirements
Many people who adore babies choose to dedicate their careers to working with infants. Nurses can take advantage of several pathways to work with babies; they can work as labor and delivery nurses, pediatric nurses, and neonatal intensive care nurses. Neonatal nurses perform important and fulfilling work caring for critically ill infants in need of extra attention after birth.
In order to become a neonatal intensive care unit (NICU) nurse, individuals need to earn the correct degree, licensure, and specialty certification. This guide can help you prepare for the career path; it goes over the steps it takes to become a neonatal nurse, in addition to career and salary expectations for the profession.
This page limits its focus to neonatal intensive care nurses with registered nurse (RN) licensure. Nurse practitioners (NPs) may also focus on neonatal care, although RNs need an advanced degree as a neonatal nurse practitioner and additional certification in order to become a neonatal nurse practitioner.
What Is a Neonatal Nurse?
Neonatal nurses work with infants born with critical health problems, giving them the specialized care they need to lead healthy lives. Infants might be born prematurely, or with congenital disorders or infections. According to the National Association of Neonatal Nurses (NANN), about 40,000 infants are born with below-healthy birth weights each year in the United States, potentially predisposing them to a number of health challenges during delivery or immediately after birth.
Although "neonatal" technically refers to infants up to one month old, neonatal nurses might work with young children up to two years old. If you want to learn more about the neonatal nursing profession as a whole, this neonatal nurse career guide will serve as a useful resource.
What Do NICU Nurses Do?
Neonatal nurses perform various tasks. They may assist with birthing, and they measure and weigh infants after they are born. The bulk of their profession involves caring for infants immediately after birth.
Neonatal nurses ensure an infant's bodily functions are performing as expected, including proper breathing, blood circulation, digestion, and regulating bodily fluids. NICU nurses perform tests to evaluate any problems, operate equipment that helps with a baby's vital functions, monitor infant health, and administer treatment and medication as prescribed by NPs (depending on the state) or by doctors.
As part of their duties, neonatal nurses document and report on the infant's progress. They also educate parents or guardians on how to care for their infants, teaching them how to chestfeed and take care of their child's conditions at home.
Featured Online MSN Programs
Where Do Neonatal Nurses Work?
Neonatal nurses work in NICUs and maternity wards at hospitals, birthing centers, and clinics. They may carry out their duties in delivery rooms and nurseries. In the United States, these nurses fall into four categories: level I (well newborn nursery), level II (special care nursery), level III (NICU), and level IV (regional NICU).
These nurseries have special equipment, like ventilators, blood pressure monitors, oxygen hoods, and incubators that help infants gain enough oxygen and maintain fluid balance. These work environments are often stressful, as infants who need extra medical care also need constant attention. This means neonatal nurses must stay on high alert and work well under pressure.
Steps to Become a Neonatal Nurse
Education
Neonatal nurses can follow the same educational pathways as any RN. They can either pursue an associate degree in nursing (ADN) or a bachelor of science in nursing (BSN). Both degrees prepare students to take the National Council Licensure Examination for RNs (NCLEX-RN), and graduates of both programs qualify for RN licensure.
However, the ADN and BSN programs differ in length and focus, among other features. An ADN lasts two years for full-time students, while a BSN traditionally takes four years to complete. ADN programs require fewer general education courses and is more entry-level nursing. Students dedicate most of their coursework to foundational nursing skills.
In contrast, BSN programs include more general education courses in the humanities and social sciences in addition to the core nursing courses. A BSN curriculum typically involves more writing for nurses, giving students a chance to hone their communication skills.
The last two years of a BSN program focus on nursing techniques, theory, and ethics. Learners also gain hands-on practice by participating in clinical and laboratory courses. Some schools also offer specialization courses within BSN programs, so interested students can begin learning about neonatal nursing.
After graduation, nurses interested in a neonatal nursing career often start out in a general pediatrics unit and work their way up. However, many hospitals offer a new graduate nursing residency in neonatal nursing, which allows a new graduate to gain paid professional nursing experience and additional education on how to care for critically ill infants.
To practice nursing, RN candidates must get state licensure. For licensure, RN candidates must complete their education and pass the NCLEX-RN. The exam evaluates basic nursing skills, including health promotion and maintenance, safety and infection control for nurses, physiological adaptation, and psychosocial integrity.
Training and Certification
After they earn licensure, nurses can pursue several different certifications in neonatal care.
The National Certification Corporation offers an RNC Certification for Neonatal Intensive Care Nursing. Interested individuals must possess an active RN license, 24 months of specialty experience as an RN, and a passing score on a qualifying exam to get the credential. The certification rules consider a minimum of 2,000 hours in direct nursing patient care, education, administration, or research to count toward the experience requirement.
The American Association of Critical-Care Nurses also grants a CCRN (Neonatal) specialty certification. To qualify for this credential, applicants must possess 1,750-2,000 hours in direct nursing care of acute or critically ill neonatal patients. This certification also requires a proctored exam evaluating test-takers' knowledge of neonatal care.
NICU Nurse (Neonatal Nurse) Salary and Job Growth
The Bureau of Labor Statistics (BLS) projects above average growth for the nursing industry as a whole; the number of RNs is projected to increase by 9% from 2020 to 2030. RNs make a high median annual salary of $77,600, according to BLS data.
Payscale data in May 2022 shows that neonatal nurses earn a similar average salary of about $71,480.
Top-Employing States for RNs (Including NICU Nurses)
Nenatal nurse salary and employment trends vary by several factors, including location and specialization (if applicable). BLS data shows that the states with the highest employment for RNs, including NICU nurses, are California, Texas, New York, Florida, and Pennsylvania. Average salary figures for these states, as reported by ZipRecruiter, range from $81,000-$119,000, with New York earning the highest rates for NICU nurses as May 2022.
California ranks as the top-paying state for RNs in general, with average salaries of $124,000, according to the BLS. Other top-paying regions include Hawaii, Oregon, District of Columbia, and Alaska, where the mean earnings range from $97,230-$106,530. The top-paying metro areas for RNs are all located in California; the San Jose — Sunnyvale — Santa Clara region ranks highest, with average earnings reaching $155,230.
Top-Paying Industries for RNs (Including NICU Nurses)
Industry can also play a significant role in determining nursing salaries rates and emplyment. The top-employing industries for RNs include general medical and surgical hospitals, physicians' offices, home healthcare services, outpatient care centers, and nursing care facilities.
The top-paying industries for RNs differ significantly. BLS figures show that nurses working for nonscheduled air transportation earn the highest average salaries of $112,630. However, the industry only employs 100 RNs. It should be noted that this figure is for RNs in general, and the average salary for neonatal nurses is highe than the average salaries for RNsr.
Other top-paying industries include the pharmaceutical and medicine manufacturing, wholesalers, and the federal government.
Reviewed by:
Theresa Granger, Ph.D., MN, NP-C

With over two decades of teaching and clinical practice as a family nurse practitioner, Theresa Granger is an expert in nursing education and clinical practice at all levels of education (associate, baccalaureate, and graduate). She has published and lectured extensively on nursing education and clinical practice-related content. Her expertise includes student advising and mentoring, curricular and content design, and course delivery. Granger is one of the founding faculty members of the University of Southern California's first fully online graduate family nurse practitioner program.
Page last reviewed January 7, 2021
NurseJournal.org is an advertising-supported site. Featured or trusted partner programs and all school search, finder, or match results are for schools that compensate us. This compensation does not influence our school rankings, resource guides, or other editorially-independent information published on this site.
Are you ready to earn your online nursing degree?
Whether you're looking to get your pre-licensure degree or taking the next step in your career, the education you need could be more affordable than you think. Find the right nursing program for you.
Popular Nursing Resources
Resources and articles written by professionals and other nurses like you.