Obstetrics Nurse Career Overview
Reviewed by
Our Integrity Network
NurseJournal.org is committed to delivering content that is objective and actionable. To that end, we have built a network of industry professionals across higher education to review our content and ensure we are providing the most helpful information to our readers.
Drawing on their firsthand industry expertise, our Integrity Network members serve as an additional step in our editing process, helping us confirm our content is accurate and up to date. These contributors:
Suggest changes to inaccurate or misleading information.
Provide specific, corrective feedback.
Identify critical information that writers may have missed.
Integrity Network members typically work full time in their industry profession and review content for NurseJournal.org as a side project. All Integrity Network members are paid members of the Red Ventures Education Integrity Network.
OB/GYN and labor and delivery nurses care for women in their childbearing years. Our guide offers job and salary information for this rewarding career.
NurseJournal.org is an advertising-supported site. Featured or trusted partner programs and all school search, finder, or match results are for schools that compensate us. This compensation does not influence our school rankings, resource guides, or other editorially-independent information published on this site.
Are you ready to earn your online nursing degree?
Credit: Ariel Skelley | DigitalVision | Getty Images
Obstetrics Nurse Career in Brief
certification optional
An OB/GYN nurse cares for pregnant women before, during, and immediately after labor, while an obstetrics nurse practitioner (NP) may oversee the birthing process. Both obstetrics nurses and NPs also care for women's health-related needs, such as routine pelvic exams, birth control advice, and other reproductive health issues.
Obstetrics nurses perform these key duties:
Primary Responsibilities
Educating pregnant women and their families about healthy pregnancy and childbirth
Conducting tests and monitoring the health of the mother and fetus
Assisting a physician, nurse midwife, or OB/GYN NP during childbirth
Career Traits
Communication skills
Empathy
Good decision-making under pressure
Collaborative
Where Do Obstetrics Nurses Work?
Obstetrics nurses work in hospitals, private practices, birthing centers, and clinics. What do OB/GYN nurses do in these settings?
Labor & Delivery Units
Obstetrics nurses function as part of a healthcare team which includes physicians, nurse midwives, or OB/GYN NPs. Since many hospitals assign the same nurse to an expectant woman, obstetrics nurses often work in antepartum (for high-risk pregnancies) and postpartum care units as well.
Prenatal Clinics
Obstetrics nurses educate pregnant women and family members, perform tests to assess maternal and prenatal health, and help develop birth plans.
Women's Health Clinics
Obstetrics nurses conduct testing that a physician or an NP orders and determine if symptoms require referral to a physician, nurse midwife, or OB/GYN nurse practitioner.
Neonatal Nurse vs. Obstetrics Nurse
---
Neonatal Nurse
Primarily concerned with newborns; involved in the birthing process only if there are complications

Cares for newborns in neonatal units or neonatal intensive care units

May care only for newborns with health issues
Obstetric Nurse
Cares primarily for pregnant women and women with routine or urgent reproductive-related health needs

Conducts prenatal testing and monitors mother and fetus throughout a pregnancy

Works in collaboration with obstetricians, NPs, or nurse midwives during delivery

Educates mothers on infant care and feeding
How to Become an Obstetrics Nurse
Earn an associate degree in nursing (ADN) or a bachelor of science in nursing (BSN)
ADN programs
require two years of study and
a BSN
takes four years. Obstetrics NPs must earn a BSN and master's degree.
Pass the NCLEX-RN to receive registered nurse (RN) licensure
The National Council Licensure Exam for RNs (NCLEX-RN) lasts up to six hours and
covers nursing practice
, conditions and treatments, communications, the healthcare system, and legal/ethical issues.
Gain required nursing experience
Entry-level obstetrics nurse jobs provide on-the-job training and mentoring opportunities. Higher-level positions require or strongly prefer certification. Master's programs generally require or prefer candidates with 1-2 years of experience.
Consider pursuing an Inpatient Obstetric Nursing Certification from the National Certification Corporation
Candidates
for certification
need two years of experience as an RN and at least 2,000 hours in obstetrics.
Featured Online MSN Programs
How Much Do Obstetrics Nurses Make?
According to PayScale, the average salary for an OB/GYN nurse is $61,520, with base salaries ranging from $45,000-$104,000. The U.S. Bureau of Labor Statistics reports that nurse practitioners, in general, earn a median annual wage of $111,680 and nurse midwives make $111,130.
All RN jobs are projected to grow by 7% from 2019-29, a much faster rate than the national average. However, growth rates for obstetrics nurse jobs vary by geographic area due to regional differences in birth rates.
Frequently Asked Questions About a Career as an OB-GYN Nurse
---
What does an obstetrics nurse do?
An obstetrics nurse cares for pregnant women during pregnancy and labor, women who are experiencing pregnancy-related complications, and new mothers and infants recovering from childbirth. In a hospital setting, obstetrics nurses also work with NPs or physicians to provide routine or urgent women's reproductive healthcare. Education is an important part of an obstetrics nurse's job too, especially those working with new mothers or mothers with health conditions.
How long does it take to become an obstetrics nurse practitioner?
It takes two years to earn an ADN and four years to earn a BSN. Inpatient obstetric nursing certification requires two years of nursing experience and 2,000 hours of OB/GYN nurse experience. Prospective obstetrics NPs spend two years earning a master of science in nursing. Though a doctorate is not required to be an NP, some go on to complete a doctor of nursing practice which typically takes three or more years.
What is a nurse's role during childbirth?
An OB/GYN nurse practitioner or nurse midwife can supervise births. Licensed obstetrics RNs may work in collaboration with the physician, NP, or nurse midwife to monitor the mother's and infant's vital signs and provide support for the mother.
Resources for Obstetrics Nurses
Association of Women's Health, Obstetric and Neonatal Nurses

AWHONN provides continuing education and professional development opportunities related to women's and infants' health. The organization publishes journals and newsletters, issues practice briefs, and hosts a job board.

National Perinatal Association

NPA works to make pregnancy and childbirth safer and improve women's and infants' health through clinical guidelines, professional development, and advocacy. There are membership categories for healthcare professionals, nonprofits and associations, corporations, and parents.

American Medical Women's Association

This association is dedicated to promoting women's healthcare policies and initiatives related to women, such as gender equity. Though focused primarily on women physicians, membership is open to all women's healthcare professionals at the supporter level, including OB/GYN nurses.
---
---
Reviewed by: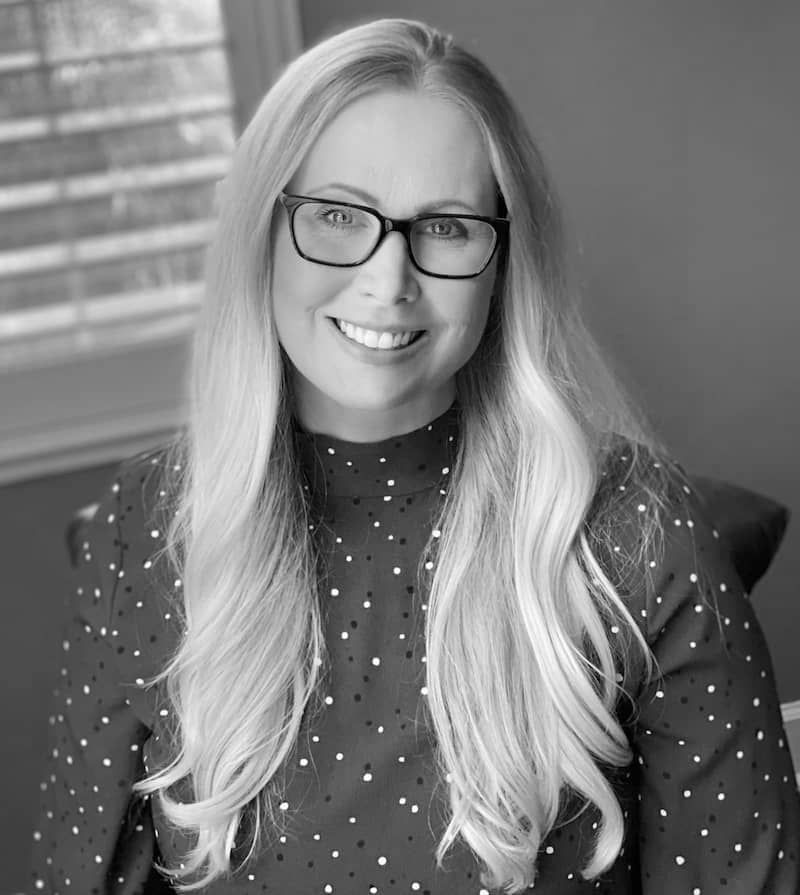 Brandy Gleason, MSN, MHA, BC-NC
Brandy Gleason, MSN, MHA, BC-NC, is a nursing professional with nearly 20 years of varied nursing experience. Gleason currently teaches as an assistant professor of nursing within a prelicensure nursing program and coaches graduate students. Her passion and area of research centers around coaching nurses and nursing students to build resilience and avoid burnout.
Gleason is a paid member of our Healthcare Review Partner Network. Learn more about our review partners here.
NurseJournal.org is an advertising-supported site. Featured or trusted partner programs and all school search, finder, or match results are for schools that compensate us. This compensation does not influence our school rankings, resource guides, or other editorially-independent information published on this site.
Are you ready to earn your online nursing degree?
Whether you're looking to get your pre-licensure degree or taking the next step in your career, the education you need could be more affordable than you think. Find the right nursing program for you.
Popular Nursing Resources
Resources and articles written by professionals and other nurses like you.