Private Duty Nurse Career Overview
Reviewed by
Our Integrity Network
NurseJournal.org is committed to delivering content that is objective and actionable. To that end, we have built a network of industry professionals across higher education to review our content and ensure we are providing the most helpful information to our readers.
Drawing on their firsthand industry expertise, our Integrity Network members serve as an additional step in our editing process, helping us confirm our content is accurate and up to date. These contributors:
Suggest changes to inaccurate or misleading information.
Provide specific, corrective feedback.
Identify critical information that writers may have missed.
Integrity Network members typically work full time in their industry profession and review content for NurseJournal.org as a side project. All Integrity Network members are paid members of the Red Ventures Education Integrity Network.
Private duty nursing is a growing career. Learn more about this career path like what a private nurse does and a typical private nurse salary.
NurseJournal.org is an advertising-supported site. Featured or trusted partner programs and all school search, finder, or match results are for schools that compensate us. This compensation does not influence our school rankings, resource guides, or other editorially-independent information published on this site.
Are you ready to earn your online nursing degree?
Credit: Tara Moore / DigitalVision / Getty Images
A private nurse offers home nursing care to one or more patients. Private duty nursing requires a license, either as a registered nurse (RN) or licensed practical/vocational nurse (LVN/LPN). Home nursing care is often less hectic than working in a hospital. Knowing that you are helping patients remain at home versus a hospital and having a one-on-one relationship with them can be rewarding.
In this career guide, you'll find out how to become a private nurse, how to provide home nursing care, and how much a private duty nurse can earn annually.
Featured Online MSN Programs
Private Duty Nurse Career in Brief
LPN/LVN diploma,
ADN
, or BSN required
Private duty nursing, like home health nurses, provides care to patients in their home. Generally, home nursing care patients have serious conditions that require experienced nursing skills and professional judgment. Patients may be using a feeding tube for medication and nutrition, on a ventilator, or require a nurse to assess their condition. Typically, a private nurse sees the same patients regularly and works a scheduled shift, often the day shift.
Many patients who receive private duty nursing require additional support or care. Home health aides, certified nursing assistants (CNAs), or caretakers work under the private nurse's direction and help with daily living tasks such as bathing or dressing. For example, the private duty nurse may provide nutritional guidelines, while the CNA actually prepares meals.
Typical skills and responsibilities include:
Key Skills and Responsibilities
Taking a patient's vital signs and updating their electronic health records
Communicating any changes or patient needs to other clinical staff
Supervising the work of CNAs or home health aides
Making sure that medical equipment is functioning well
Providing wound and other postsurgery care for patients
Placing a feeding tube for patients who cannot take food orally
Career Traits
Empathetic
Strong communication skills
Responsible
Versatile
Where Do Private Duty Nurses Work
While most private nurses provide home healthcare, they also provide care in hospitals and long-term facilities like nursing homes. In these settings, they typically care for the most vulnerable patients who need intensive nursing on a daily basis.
Patient's Private Residences

Patients may be recently discharged from a hospital and recovering from illness or injury at home. A nurse's responsibilities include helping them with their recovery. In other cases, a patient may have a chronic or long-term condition that needs expert care but doesn't need a hospital facility.

Nursing Care Facility

In a nursing care facility or hospital, private nursing cares for patients who have complicated care needs that take many hours daily or per shift.

Hospice

Private duty nursing also provides pain management and comfort care to hospice patients. They may perform such duties as administering intravenous infusions, maintaining catheters or a colostomy bag, and oncology care.
Why Become a Private Duty Nurse?
Private duty nursing involves taking care of fewer patients than other forms of nursing, usually in the patient's home rather than a hospital. This means less stress but also greater responsibility, as you won't be able to ask another on-site clinician for a second opinion or advice.
Advantages to Becoming a Private Duty Nurse
---
Home settings are often less stressful than hospital settings.

You have the chance to develop a longer-term relationship with the patient and family.

You have greater flexibility to determine your hours and shifts.
Disadvantages to Becoming a Private Duty Nurse
---
Private nurses usually must travel to patient's homes.

You have limited resources to respond to emergencies in a patient's home compared to a hospital or nursing facility.

You have greater responsibility as you are usually the most qualified clinician on-site.
How to Become a Private Duty Nurse
You can become a private nurse with an LPN/LVN license. (Texas and California use the term LVN instead of LPN, but there is no difference between the two.) This takes one year of study at an approved school. However, RNs receive a higher private duty nurse salary, as do most RNs with a bachelor of science in nursing (BSN) degree.
Learn more about how to become a private duty nurse.
Complete an LPN/LVN program or earn an associate degree in nursing (ADN) or BSN
Pass the NCLEX-PN or NCLEX-RN to receive a license
You must pass the National Council Licensure Examination (NCLEX-PN for an LPN,
NCLEX-RN for an RN
) and apply for a state license or multistate license to work in
RN compact states
.
Gain experience as an LPN/LVN or RN
Because you will typically be the highest-ranked clinician on-site, many home nursing employers prefer candidates with nursing experience. Hospitals and nursing facilities may hire entry-level private duty nurses.
Find employment
Employers will look for evidence that you are responsible and resourceful. Many private nurses work through agencies or
nurse recruiters
, so search their websites for job listings or send in your resume for consideration.
Consider earnings specialty certification
While a
nursing certification
isn't a legal requirement for private duty nurses, it demonstrates that you have advanced knowledge in a specific area. Some common certifications for private care nursing include gerontology, hospice and palliative care, and
wound care certified nurse
.
How Much Do Private Duty Nurses Make?
Some private nurses, especially those employed directly by hospitals or nursing homes, receive an annual salary. While the average annual salary for a private nurse is $49,510, according to PayScale, the PayScale data does not distinguish between an LPN and RN. According to the U.S. Bureau of Labor Statistics (BLS), the median annual salary for an RN is $75,330. For an LPN, the median is $48,820. Your private duty nurse salary will depend mostly on your license and experience.
A private duty nurse salary is based also on hourly rates or per visit, especially if working for an agency. Working hourly or per visit allows for more flexibility. You may be able to work for several agencies to increase your pay, but there may be limits on the number of hours you can work legally, either consecutively or per week. Home nursing care providers may pay more for evening, weekend, or holiday work, another option to increase your private duty nurse salary.
Frequently Asked Questions About Private Duty Nurses
---
What types of conditions do private duty nurses treat?
Private nurses treat patients with conditions serious enough that they need nursing care but do not require hospitalization. Patients may have serious but stable conditions, be recovering from a serious illness or injury, or need particular medical equipment such as a feeding tube or ventilator that needs oversight but not 24/7 nursing.
Another significant reason patients need a private duty nurse is that the care they provide can potentially keep patients from being rehospitalized.
Do private duty nurses receive benefits?
Whether private duty nurses receive nursing benefits depends on their employer. If they work full time for a hospital or nursing facility, they are likely to receive benefits. If they work part time for an agency, or as independent contractors, they are less likely to receive benefits.
How many hours do private duty nurses typically work a week?
Given the demand for nurses, private duty nurses often have the option of choosing how many hours they work each week. However, states may regulate the number of consecutive hours they can work or the number of hours they can work per week (just like they regulate nurses in other settings).
What is the difference between home health and private duty nursing?
Both home health nurses and private duty nursing require licensing. However, home health aides are not the same as nurses. Aides do not require a nursing license and often have a nursing assistant certificate. Aides assist with daily living such as running errands, preparing meals, and assisting with grooming or bathing.
A private duty or home health nurse provides in-home skilled nursing care. The private duty nursing salary range is higher than a home health aide or CNA salary.
---
Reviewed by: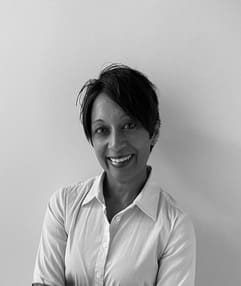 Shrilekha Deshaies, MSN, CCRN, RN
Shri Deshaies, MSN, CCRN, RN, is a nurse educator with over 20 years of teaching experience. She is a certified critical care nurse and has worked in various surgical intensive care units, including cardiovascular, trauma, and neurosurgery. She is a founding member of Nurses Serving our Neighbors which advocates for the homeless population.
Shri Deshaies is a paid member of the Red Ventures Education freelance review network. Learn more about our review partners.
NurseJournal.org is an advertising-supported site. Featured or trusted partner programs and all school search, finder, or match results are for schools that compensate us. This compensation does not influence our school rankings, resource guides, or other editorially-independent information published on this site.
Are you ready to earn your online nursing degree?
Whether you're looking to get your pre-licensure degree or taking the next step in your career, the education you need could be more affordable than you think. Find the right nursing program for you.
Popular Resources
Resources and articles written by professionals and other nurses like you.