In This Article
How to Become a Nurse Practitioner
Individuals interested in becoming a nurse practitioner (NP) can use this guide to explore the profession. NPs focus on patient-centered care, often serving a particular patient population. NP candidates need a master's or doctoral degree in nursing to qualify for licensure.
An NP's scope of practice varies by state. Some states allow NPs to practice independently while others require them to work with a collaborative agreement or under the direct supervision of a physician. The process to become an NP includes earning a graduate degree, holding an active registered nurse (RN) license, and obtaining national certification in a specific patient population focus.
The Bureau of Labor Statistics projects jobs for nurse anesthetists, nurse midwives, and NPs to grow 26% between 2018 and 2028, which is much faster than the projected job growth for all other occupations. In 2018, these professionals earned an annual median wage of $113,930.
Read on to explore the process of becoming an NP, including nurse practitioner education requirements, licensing information, and scholarships for nursing students.
Frequently Asked Questions About Nurse Practitioners
What NP specialty earns the most?

The NP occupation allows professionals to focus on a variety of disciplines and patient populations. NPs enjoy lucrative career opportunities, with salaries depending on an NP's location, educational background, and experience level.

What does an NP do?

NPs provide primary patient care and specialty healthcare, specializing in a particular patient population such as geriatrics, neonatology, mental health, and women's health. These nurses can work in a variety of settings, including clinics, hospitals, and doctors' offices.

What is the difference between an NP and a physician assistant (PA)?

NPs and PAs both hold advanced degrees. NPs focus on a patient-centered model and PAs emphasize a disease-centered model. NPs focus on a specific patient population as their primary specialty while PAs focus on a more holistic approach to healthcare, serving a variety of patients.

How long does it take to become an NP?

The length of time it takes individuals to become an NP depends on their degree path. Master of science in nursing (MSN) students take about two years to earn their degree. Doctor of nursing practice (DNP) students take 2-3 years to complete their program.

Can you earn an NP degree online?

Students can explore several online program options to become an NP. Nursing programs across associate, bachelor's, master's, and doctoral levels allow learners to consider flexible online formats that enable them to continue working as they earn their degree.
Nurse Practitioner Degree Programs Online
Students in online nursing programs enjoy a flexible program format that allows them to continue working as they earn their degree. Nursing students can also explore bridge programs. Individuals with an associate or bachelor's degree in nursing can earn an advanced degree without investing 3-4 years to earn their degree. Bridge programs give learners the skills and knowledge to earn an advanced degree in an accelerated format.
Many bridge programs run online asynchronously, allowing learners to complete their coursework at their convenience. However, degree-seekers must complete clinical or lab requirements at all levels. This page highlights the top-rated online NP program options.
Nurse Practitioner Education Requirements
Nurse practitioner candidates will need an MSN or DNP to qualify for licensure. Both degree paths have their own curriculum requirements, specialization options, and required clinical hours.
Master of Science in Nursing
MSN programs typically take degree-seekers about two years to complete. These programs often include a practicum or internship and offer a variety of specialization opportunities.<
Doctor of Nursing Practice
DNP students experience a wide variation in program length depending on their particular institution and program requirements. Coursework focuses on specialized, advanced topics along with an internship component.
Master of Science in Nursing Program
Admission Requirements for an MSN Degree
Conventional online MSN programs require candidates to hold a bachelor of science in nursing (BSN). However, some schools offer programs with either an associate degree in nursing (ADN) or a bachelor's degree in a non-nursing field. These bridge programs include transitional coursework and clinical training, which prepare students for graduate-level nursing classes.
Traditional BSN-to-MSN programs require applicants to hold an active RN license and work experience, including designated clinical hours. These criteria prove especially important in accelerated MSN programs, in which students can turn licensure and career achievements into transfer credits, reducing the overall number of classes they must take. Accelerated programs allow degree candidates to complete their graduate program in under one year.
MSN degree plans build on theories and skills learned in undergraduate classes, so applicants must typically complete prerequisite requirements. Common topics include applied statistics, human anatomy, and general chemistry. Candidates must also submit standard application materials, such as academic transcripts demonstrating a minimum GPA, 2-3 recommendation letters, a personal essay, and GRE scores.
Concentrations for an MSN Degree
ADULT-GERONTOLOGY
In this specialization, MSN students learn to provide primary and acute care to individuals from adolescence to older adulthood. Degree candidates can focus their training on a specific setting or target group, such as rural areas or underserved communities. Specialty coursework includes physiology across the lifespan, advanced practice nursing, and population health.
MIDWIFERY
Due to significant shortages in maternity care providers, nurse midwives represent one of the nursing field's fastest-growing occupations. Nurse midwifery programs train students in primary, prenatal, birth, and postpartum care. Degree candidates also learn to perform gynecological services and educate patients about birth control and family planning. This specialization prepares graduates to work in diverse settings, including hospitals, birth centers, and university health clinics.
NURSE ANESTHESIOLOGY
Nurse anesthesiologists provide anesthesia and related care to patients undergoing surgery. In this specialization, distance learners train to assess patients and implement quality care plans to meet individual needs. They also learn to support patients through the perioperative period, acting as advocates and providing emotional support. Specialty classes comprise advanced pharmacology and pathophysiology.
PSYCHIATRIC/MENTAL HEALTH
Mental health challenges are widespread across the U.S. and often comorbid with physical ailments such as diabetes, obesity, and cardiovascular diseases. This specialization prepares students to provide comprehensive health services through the lifespan. Degree candidates may focus their training on a particular group, such as children, veterans, or ethnic minorities.
NEONATOLOGY
Neonatal nursing students learn to care for preterm and full-term infants with chronic illnesses, genetic disorders, and life-threatening conditions. Degree candidates witness high-risk births, attend neonatal surgeries, and practice infant resuscitation as part of their clinical training. Coursework includes embryology, applied family dynamics, behavioral health, and neonatal physiology.
How Long Does It Take to Complete an MSN Program?
MSN programs vary in terms of program length depending on the school's requirements, the specific program structure, and the specialization learners pursue. Typical MSN programs take full-time students about two years to complete. Part-time learners typically take around three years to satisfy their program requirements.
Students must typically complete around 30 credits of coursework focusing on nursing core courses, specialty subjects, capstone experiences, and clinical requirements.
Some programs feature accelerated formats that allow degree-seekers to complete more credits during a semester to earn their degree faster. In accelerated programs, learners can complete their degree in as little as one year of full-time study. Students can also shorten their program length through transfer credits.
Students must typically complete around 30 credits of coursework focusing on nursing core courses, specialty subjects, capstone experiences, and clinical requirements.
Students' specialization also impacts how long it takes to complete degree requirements. Some concentration areas require more clinical hours than others. For instance, students pursuing specializations in neonatology or nurse anesthesiology must satisfy more clinical hours than those pursuing specializations in geriatrics or women's health.
Internships for MSN Students
Prospective NPs must complete internships and practicums in addition to their MSN classes. Clinical training provides students with hands-on experience conducting patient assessments, creating care plans, and providing health services. These practical experiences allow students to gain a comprehensive understanding of the care they can provide as NPs. They also fulfill requirements for state licensure, professional certification, and career entry.
MSN students usually complete three clinical hours per classroom hour. Learners often rotate through various clinical sites, including university medical centers, emergency care clinics, public hospitals, trauma wards, and regional anesthesia centers.
Doctor of Nursing Practice Program
Admission Requirements for a DNP Degree
Degree-seekers must meet different admission requirements depending on their school. While requirements vary, similarities exist across programs.
Doctoral applicants need a relevant master's degree. Many schools allow students with an ADN or BSN to enroll in bridge programs so they can meet degree requirements. Bridge programs permit learners to complete their master's and doctoral requirements at the same time, accelerating their degree pathway.
In addition to the educational criteria, students need an unrestricted RN license with at least one year of professional nursing experience. Some institutions might require applicants to complete clinical training.
During the admissions process, applicants must provide an application and official transcripts. At the doctoral level, applicants must meet minimum GPA requirements, often landing between 3.0 and 3.5. Additional admission requirements might include recommendation letters, a statement of purpose, and a professional resume. Some institutions might require standardized test scores and background checks.
Concentrations Offered for a DNP Degree
PUBLIC HEALTH
This concentration trains students to identify and accommodate individuals' and communities' healthcare needs. With an overall emphasis on population health, degree candidates delve into topics such as primary prevention, health promotion, and program management. By specializing in public health, graduates can pursue research positions and clinical roles in hospitals, home health settings, and specialty clinics.
EXECUTIVE LEADERSHIP
In this concentration, students develop the skills to become nurse leaders, using evidence-based practices to improve healthcare outcomes and strengthen organizational efficiency. Distance learners explore clinical research methods, professional ethics, and community health initiatives. The executive leadership concentration also teaches students to balance stakeholder interests with patients' values and needs.
NURSING EDUCATION
With training in nursing education, students can become college instructors, clinical trainers, and program developers. This concentration teaches learners to employ curriculum design methods, apply teaching strategies, and construct models for assessing educational outcomes. Degree candidates also explore challenges in the field, including student body diversity and healthcare equity.
HEALTH INFORMATICS
Students learn to integrate computer and information science to improve communication, decision-making, and patient-centered care. Degree candidates work with management systems to define, analyze, and protect healthcare data. By applying these skills, nursing informatics specialists oversee their organization's data standards and workflow.
FAMILY NURSE PRACTITIONER
Students pursuing an FNP concentration train to provide comprehensive primary care in hospitals, physician clinics, and community health centers. Degree candidates learn to apply evidence-based approaches to diagnosing and managing chronic and acute illnesses. They also learn to facilitate health promotion and disease prevention through nurse-advocate models.
How Long Does It Take to Complete a DNP Program?
NP degree requirements at the doctoral level can differ vastly depending on the school. Although only 1% of nurses in the U.S. hold a doctoral degree, the amount of DNP-educated nurses is expected to grow, especially since more schools are offering bridge programs.
DNP programs feature rigorous curriculum requirements that typically focus on disease treatment, diagnostics, and advanced nursing practice. DNP graduates leave their program prepared to pursue opportunities as independent practitioners. Graduates can pursue careers as NPs, certified registered nurse anesthetists, certified nurse midwives, and clinical nurse specialists.
Graduates can pursue careers as NPs, certified registered nurse anesthetists, certified nurse midwives, and clinical nurse specialists.
Salaries for DNP degree-holders vary depending on their specific career path and where they practice. Nurse anesthetists, nurse midwives, and NPs earn an annual median wage of $113,930.
DNP programs typically require 65-95 credits of coursework. Degree-seekers with a BSN can complete their doctoral program in as little as three years. MSN degree-holders can finish in under two years if they enroll full time. Doctoral students can sometimes take up to seven years to complete their program requirements.
DNP degree-seekers can pursue clinical internships that allow them to expand their advanced nursing skills and complete valuable clinical training to enhance their career opportunities after graduation.
Getting Licensed as a Nurse Practitioner
As APRNs who serve as primary care providers, NPs experience different scopes of responsibility depending on where they work. In some states, NPs can work independently while in others they might need to work under a collaborative agreement or the direct supervision of a physician.
To practice as an NP, professionals need a valid license along with national certification. Specific NP licensing requirements vary by state and candidates should refer to their state's nurse licensing board for more information.
Although the specifics differ by state, all NP candidates follow a similar licensing process. First, individuals must earn an MSN or DNP. Along with their degree, candidates need an active RN license.
After meeting the initial criteria for licensure, NP candidates can pursue national certification in their desired nursing area. NPs can explore several patient population areas when pursuing national certification.
Scholarships for Nursing Students
Tuition rates vary depending on several factors, including location, school, and degree level. Nursing students should explore financial aid and scholarship opportunities to help fund their education. All degree-seekers should complete the FAFSA to determine their eligibility for financial aid, which includes loans, grants, scholarships, and work-study opportunities.
Graduate students can also explore opportunities for graduate assistantships and fellowships. Nursing students can consider a variety of scholarship options specific to their degree level, state, discipline, and other factors. Learners can earn merit or financial need-based awards with varying amounts depending on the award.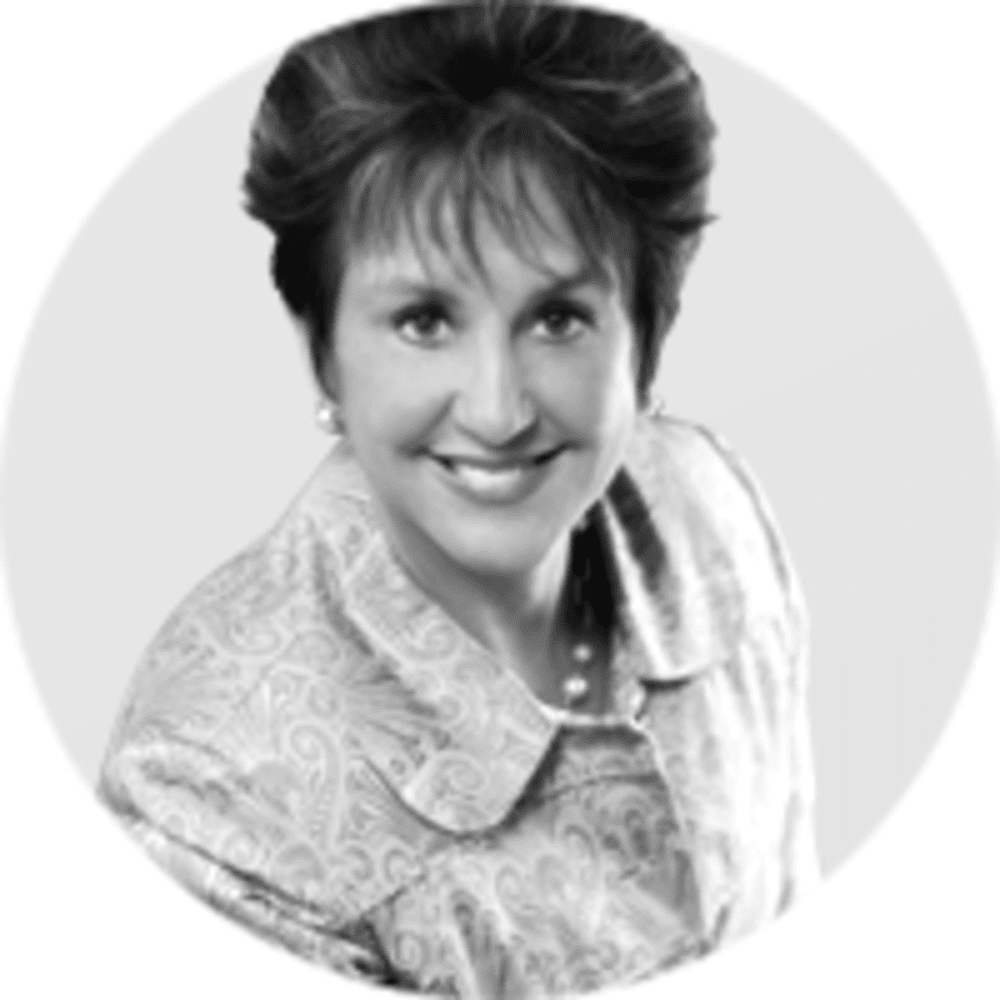 Dr. Cynthia Cobb, DNP, APRN is a nurse practitioner specializing in women's health, aesthetics and cosmetics, and skin care. She graduated from Chatham University in 2009. Dr. Cobb is a faculty member at Walden University and is also the founder and owner of the medical spa Allure Enhancement Center. She has also produced numerous publications over the years. In her spare time, she enjoys reading, swimming, gardening, do-it-yourself projects, traveling, and shopping.