Nurses with an advanced nursing degree and an active RN license can pursue national certification as nurse practitioners (NPs), nurse anesthetists, or nurse midwives. Known as advanced practice registered nurses (APRNs), these professionals diagnose patients, perform physical examinations, order and interpret lab tests, and counsel patients and their families.
All APRNs must hold a minimum of a master of science in nursing (MSN) degree. Master's-level nursing students can often pursue a specialization, focusing on an area of advanced nursing practice that interests them most.
APRNs coordinate patient care and provide specialty and primary care. The specific responsibilities of these providers vary by state and workplace. Although nurse midwives, nurse anesthetists, and nurse practitioners are all considered APRNs, all of these nurses hold very different responsibilities and care for different patient populations.
On this page, readers can explore the differences between nurse midwives, nurse practitioners, and nurse anesthetists, including salaries, job duties, career information, and education and licensing requirements.
Table of Contents
What is a Nurse Practitioner?
Taking a comprehensive perspective on healthcare, nurse practitioners use their clinical expertise to diagnose and treat various health conditions and injuries. These nurses often focus heavily on disease prevention and health management.
NPs not only serve as healthcare providers, they function as educators, researchers, mentors, and administrators. These professionals can lower the cost of healthcare for patients while providing high quality healthcare and patient counseling. NPs help patients and their families formulate effective healthcare plans that promote continued health and wellness.
Nurse Practitioner Job Duties
NPs are responsible for providing patients with both specialty and primary care. These healthcare providers evaluate patients and formulate care plans to improve or manage medical conditions, injuries, and illnesses.
NPs often specialize in a certain patient population area such as pediatrics or gerontology. An NP's specific responsibilities and duties may vary, depending on the state in which they practice, the patient population they focus on, and the healthcare setting they work in. Readers who want to explore more information about nurse practitioner responsibilities can review our NP career page.
Nurse Practitioner Jobs
Nurse practitioner jobs tend to focus on different patient populations. An NP's specific responsibilities, roles, and scope of practice depends on their specialty area. Common specialty areas include mental health, pediatrics, gerontology, and family care. Nurses often begin exploring their specialty as MSN candidates, obtaining the skills and knowledge they need to excel after graduation.
Nurse Practitioner Salary
Nurse practitioner salary rates depend on geographic location, the NP's education level, and their professional experience. Earning potential can also vary depending on the nurse's focus population and workplace. Nationally, the median annual salary for NPs is $110,030. NPs with earnings in the bottom tenth percentile draw annual mean wages of $78,300, while those in the 90th percentile enjoy a mean salary of about $150,320 each year.
Top-Paying States for Nurse Practitioners
New York: $120,970

California: $133,780

Florida: $111,060

Texas: $101,100

Ohio: $101,970
Source: BLS.gov, 2018
How to Become a Nurse Practitioner
Individuals wondering how to become a nurse practitioner should pay close attention to the job's educational criteria. First, prospective NPs should earn a bachelor of science in nursing degree (BSN). These programs typically require about four years of full-time study.
After earning a BSN, graduates may take the NCLEX-RN examination to qualify for an RN license. Once candidates hold a BSN and an active RN license, they can enroll in an MSN program. Many traditional and online nurse practitioner programs allow learners to pursue a specialization, letting candidates jump start their NP careers. Some specialized academic tracks focus on certain patient populations or nursing subfields, such as family care, neonatology, adult-gerontology, and women's health.
After earning an MSN, graduates can choose to advance their education by pursuing a doctor of nursing practice (DNP) degree. After earning a graduate degree in nursing and holding a valid RN license, NP candidates can complete and pass their national certification examination to become certified NPs.
Spotlight: Ask a Nurse Practitioner
Cynthia Thurlow is an entrepreneur, nurse practitioner, co-author, two-time TEDx speaker, and host of the Everyday Wellness podcast.
Why did you choose to become a nurse practitioner?
I liked the idea of working under a nursing model as it pertained to evaluating and managing given patient diagnoses. I loved the idea that I could have a career as an NP and then eventually be able to be available for my family. I have many physicians in my family and saw the demands it placed on them as they started having children. I wanted more flexibility.
What are some of the greatest challenges you face in your job day to day?
Well, in cardiology you see very sick, medically complex patients, so my challenges typically work around playing detective to quickly and decisively determine what is driving a medical complaint or illness. Additionally, medicine has changed a great deal since I started in the 1990s, so there are more pressures on us to see more patients and work within a care model that is often driven by finding cost effective outcomes and measures. Also, working in healthcare is inherently stressful, for providers and patients as well. Managing your stress is critical to maintaining your sanity
What do you find most rewarding about this type of care role?
I love connecting with my patients and collaborating with my peers… I love knowing that I make a difference every single day.
Have you ever considered another type of nursing role?
No, not really. I loved being an ER nurse years ago and the variety; I love the heart and medically complex patients. I have gotten more interested in preventative applications of our healthcare system and the role of nutrition the longer I have practiced.
What advice would you give students considering this nursing path?
Be clear about what you want. Do not let limiting beliefs deter you from your goals. Find mentors and people that you respect clinically and look to them for advice and input. I did years ago and it really left an indelible impression on me as a nursing student, nurse, and later an NP.
Nurse Practitioner FAQs
Which Nurse Practitioner Specialty is in Highest Demand?

Job opportunities for APRNs are likely to remain strong, with about 16,900 openings for nurse practitioners, 3,200 openings for nurse anesthetists, and 500 openings for nurse midwives each year.

Can Nurse Practitioners Prescribe Medication?

NPs may or may not be able to prescribe medication, depending on their state's laws. Some states give NPs full prescriptive authority, while others might require a collaborative agreement or direct supervision from a physician.

What's the Difference Between Nurse Practitioners and Doctors?

NPs and doctors complete different educational pathways. NPs earn their degrees from nursing school, while doctors complete their degrees at medical school and satisfy residency requirements.
What is a Nurse Midwife?
Certified nurse midwives (CNMs) provide a range of primary healthcare services for female patients from adolescence beyond menopause, including family planning services and gynecological care. CNMs also provide preconception and prenatal counseling, assist during childbirth, and offer postpartum care during a baby's first 28 days of life. These providers boast education, knowledge, and skills in both nursing and midwifery.
CNMs hold graduate-level nursing degrees and specialized certifications. While CNMs usually work in physician's offices or hospitals during normal business hours, they also often work on call and on nights, weekends, and holidays.
Nurse Midwife Job Duties
CNMs often serve as women's primary care providers, both for maternity care and general health. Common responsibilities include family planning assistance, providing prenatal care, and performing gynecological exams.
CNMs deliver babies and handle emergency situations during labor and delivery, repairing lacerations and sometimes providing physicians with surgical assistance during cesarean births. These nurses also care for their patients' partners when facing reproductive or sexual health issues. Additionally, CNMs may provide health education with an emphasis on disease prevention and nutrition.
Readers interested in learning more nurse midwife jobs can review our nurse midwife career page for further information.
Nurse Midwife Salary
Nurse midwife salary information depends on the nurse's professional and educational background, and the setting in which they work. Nurse midwives across the country earn an annual median salary of $103,770. CNMs in the tenth earning percentile draw an annual mean wage of $70,100, while those in the 90th percentile make $151,070 each year.
Top-Paying States for Nurse Midwives
California: $154,500

Minnesota: $121,980

New York: $120,380

Mississippi: $119,640

Maryland: $118,240
Source: BLS.gov, 2018
How to Become a Nurse Midwife
Prospective nurse midwives should review their chosen career's educational requirements. While CNMs are APRNs and must hold an MSN or higher, the first step to becoming a CNM is earning a BSN.
After earning a bachelor's degree, candidates must pass the NCLEX-RN exam to become an RN. Individuals who earn the RN credential may then enroll in an MSN program. Some institutions allow MSN candidates to select a nurse midwifery concentration. While prospective CNMs with an MSN and an active RN license may seek national certification, some professionals choose to advance their education by pursuing a doctor of nursing practice (DNP).
Candidates pursuing national nurse midwife certification must take and pass the American Midwifery Certification Board's certification exam. To sit for the exam, applicants must provide proof of RN or NP licensure, along with transcripts from a graduate program accredited by the Accreditation Commission for Midwifery Education.
Spotlight: Ask a Nurse Midwife
Morgan Michalowski is a certified nurse midwife, women's health nurse practitioner, international board-certified lactation consultant, doula, mother, and the founder of Gravida, a postpartum and return-to-work program. Morgan has more than a decade of experience working with new moms and shares her postpartum recovery tips with the hopes that new moms everywhere have equal access to support. She currently lives in Chicago with her husband and daughter.
What drew you to a career as a nurse midwife?
My instructor during my L&D rotation in nursing school was a midwife. It was with her that I witnessed how calm and patient-centered birth could be. She focused on the emotional and physical well-being of the family, something I had not yet experienced in nursing school.
What are some of the greatest challenges you face in your job day to day?
The lack of time to know and understand our patients interferes with patient outcomes, patient perception of care, and job satisfaction. Clinic visits are 10-15 minutes long, which doesn't leave much time to provide quality education or enhance informed decision making.
What do you find most rewarding about being a midwife?
There's nothing like watching a family go from a "we" to an "us." It's incredibly rewarding to empower laboring individuals in their birth process and to know a monumental moment in their life is remembered as one of strength and dignity.
What advice would you give students considering becoming a nurse midwife?
Being a nurse-midwife is an astonishingly rewarding and challenging role. If you know you'd love to assist pregnant and postpartum individuals in their process of becoming a family, then you're in the right field. If you're not sure you want to catch babies for a living, there are many opportunities to function as either a full-scope CNM, CNM in an outpatient setting, or to take your training and work outside the field into policy or education.
Nurse Midwife FAQs
Can Nurse Midwives Prescribe Medication?

Whether or not CNMs can prescribe medication depends on the state they practice in. Each state maintains its own requirements and prescriptive authority guidelines for APRNs.

Can Nurse Midwives Practice Independently?

Individual states also determine the regulations regarding CNM practice. Some states allow nurse midwives to practice independently, while others might require them to sign a collaborative agreement or work under a physician's direct supervision.

What's the Difference Between a Nurse Midwife and an OB/GYN?

Nurse midwives and OB/GYNs undergo different types of medical training. OB/GYNs complete medical school and a residency requirement while nurse midwives complete nursing programs. Nurse midwives typically provide more family-centered care and patient education than OB/GYNs, but can not provide all of the same medical services as doctors.
The Best Online Nurse Midwife Programs
What is a Nurse Anesthetist?
Certified registered nurse anesthetists (CRNAs) are APRNs who provide patients with anesthetics in every practice setting and for every type of procedure or surgery. CRNAs typically work in hospitals or outpatient care centers. They follow full-time work schedules, sometimes working nights, weekends, and holidays.
Nurse anesthetists perform essential, important functions during surgical or diagnostic procedures, ensuring patients remain comfortable and safe during surgery. Along with providing general anesthesia, CRNAs also numb areas of the body by administering local or regional anesthesia.
Nurse Anesthetist Job Duties
CRNAs administer anesthesia and provide patient care before, during, and after diagnostic, surgical, therapeutic, and obstetrical procedures. They may also perform emergency services and pain management for patients. Before a procedure begins, CRNAs communicate with patients to review any allergies, illnesses, or medications that could impact anesthetization.
CRNAs monitor patients' vital signs during procedures, make any necessary adjustments to the anesthesia, and ensure patients remain comfortable after surgery. Individuals interested in learning more about nurse anesthetists's duties can review this page for additional information.
Nurse Anesthesthetist Salary
With a median annual wage of $167,950, the average nurse anesthetist salary is the field's highest. The annual mean wage for CRNAs in the tenth earning percentile approaches $116,820, while those in the 90th percentile earn an annual mean wage of $208,000.
Top-Paying States for Nurse Anesthetists
Wyoming: $243,310

Montana: $239,380

Oregon: $234,750

Wisconsin: $233,600

California: $227,290
Source: BLS.gov, 2018
How to Become a Nurse Anesthetist
CRNAs must meet specific educational criteria and follow a detailed credentialing process to obtain certification. The first step to becoming a CRNA is earning a BSN. BSN-holders are eligible to take the NCLEX-RN exam and obtain their RN license before enrolling in an MSN program.
After earning a master's degree, prospective CRNAs spend at least one year working in an intensive care unit before enrolling in an accredited nurse anesthesiology DNP program. Nursing students considering a CRNA career can explore distance learning opportunities that allow them to complete coursework online and clinical requirements in their local communities.
CRNA hopefuls who satisfy the educational criteria may pursue their national nurse anesthesiology certification. To do so, applicants must pass the National Board of Certification and Recertification for Nurse Anesthetists' examination.
Readers interested in learning how to become a nurse anesthetist can find more information on this page.
Stephanie Grolemund MSN, CRNA, ACNP, and President of The New York State Association of Nurse Anesthetists. Originally from Pennsylvania, Stephanie graduated from Edinboro University of Pennsylvania with a BSN in 1999. After 11 years of critical care nursing, she entered the University at Buffalo, The State University of New York's nurse anesthesia program, and graduated in December 2013 with an MSN in nurse anesthesia. Stephanie has been an active member of her state association since graduation, and became president of The New York State Association of Nurse Anesthetists in October 2019.
What drew you to pursuing a career as a nurse anesthetist?
After graduating with my BSN in 1999, I immediately started working in the intensive care unit (ICU) taking care of the sickest of sick patients. My primary focus was caring for patients post-operative of major heart surgeries, like coronary artery bypass, heart valve replacements, or aortic aneurysm repair, for example. I have also worked in major trauma, neurological, and medical-cardiac ICUs. Having 11 years of ICU nursing under my belt, the natural next step for me was pursuing a career in nurse anesthesia. In the SUNY at Buffalo's Nurse Anesthesia Program, I was able to apply all of my years of ICU experience, while learning principles of anesthesia. Combining scientific expertise with impassioned care was what drove me to become a nurse anesthetist.
What are some of the greatest challenges you face in your job day to day?
Nurse anesthetists face complex challenges on a daily basis. We never know who we will be caring for next. Our patient could be a healthy person in their prime of their life, undergoing a sports injury repair, or he/she could have a barrage of co-morbidities that could play an intricate role in how we manage their anesthetic. So it's really about personal, individualized care, and the nurse anesthetist must consider all factors for each patient. Safety is of the utmost importance, and nurse anesthetists safety record speaks for itself in numerous evidence-based research studies.
What do you find most rewarding about this type of care role?
Most rewarding are the times I've taken care of the extremely nervous patient. I assure them that I will do everything I can to make their anesthesia not only safe, but unbelievably easy for them. A lot of the time, they wake up from anesthesia after surgery asking when we are going to start. They are amazed everything is already over, and they are on their way to recovery. Knowing I had a role in reducing their anxiety, and providing safe and effective anesthesia is a very rewarding part of my job.
Have you ever considered another type of nursing role?
Very early on in my nursing career I considered going into mother-baby, and labor & delivery. In fact, I applied for a job in the labor & delivery department in the hospital I worked for at the time. As fate would have it, I was not offered the position. Even then however, my mind was focused on an advanced practice nursing role. I thought I'd get my experience with the laboring moms and brand new babies, and then apply for school to become a nurse midwife. In hindsight, I wouldn't change a thing. Nurse anesthesia is where I belong.
What advice would you give students considering the nurse anesthetist path?
I'm also clinical adjunct faculty at SUNY at Buffalo's nurse anesthesia program, and precept student nurse anesthetists on a regular basis. In getting to know my students, I always ask where they are from and what kind of experience they have coming into the program, among other things. One piece of advice for someone looking to enter this field would be to gain as much experience in the ICU as needed to become the expert on your unit. You want to be the one everyone comes to for advice on how to manage their patients. Further still, I recommend having had some cardiovascular ICU experience. If you can understand the hemodynamics of a heart, and how to manage a patient immediately after open heart surgery, you will be miles ahead when learning your pathology, pharmacology, and principles of anesthesia in school.
Nurse Anesthetist FAQs
Can Nurse Anesthetists Prescribe Medication?

Prescriptive authority for CRNAs varies by state. However, all states allow CRNAs to choose, order, and administer controlled substances and legend drugs following proper protocols.

Do Nurse Anesthetists Have Flexible Schedules?

CRNAs typically work in hospitals and other medical facilities during normal business hours. They may also work weekends, holidays, nights, and on call.

Are Nurse Anesthetists in Demand?

Overall employment for nurse anesthetists is expected to grow 26% between 2018 and 2028. This rate is much faster than the national average growth rate for all occupations combined.
Find a Nurse Anesthetist Program Near Me
---
Meredith Wallis, CNM, NP
Meredith Wallis is a certified nurse-midwife, nurse practitioner, and International Board Certified Lactation Consultant (IBCLC). She received her master's degree in midwifery from Oregon Health & Science University in 2011. Meredith specializes in out-of-hospital birth, lactation support, and childbirth education. Her professional passions include holistic medicine, VBAC, and evidence-based care.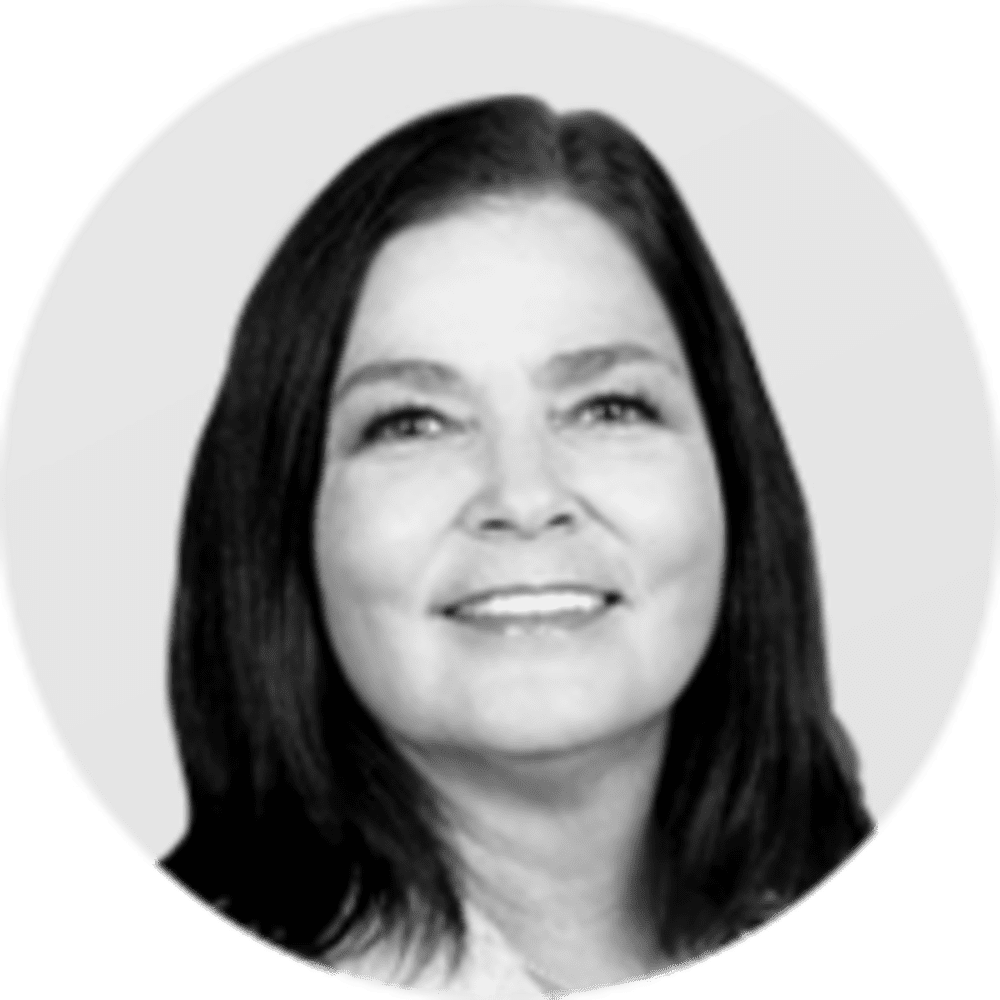 Deborah Weatherspoon, PhD, RN, CRNA
Dr. Deborah Weatherspoon is an advanced practice nurse. She graduated with a PhD from the University of Tennessee in Knoxville. She is currently a university nursing educator and has authored multiple publications. She has also presented at national and international levels about medical and leadership issues. She enjoys walking, reading, traveling to new places, and spending time with her family.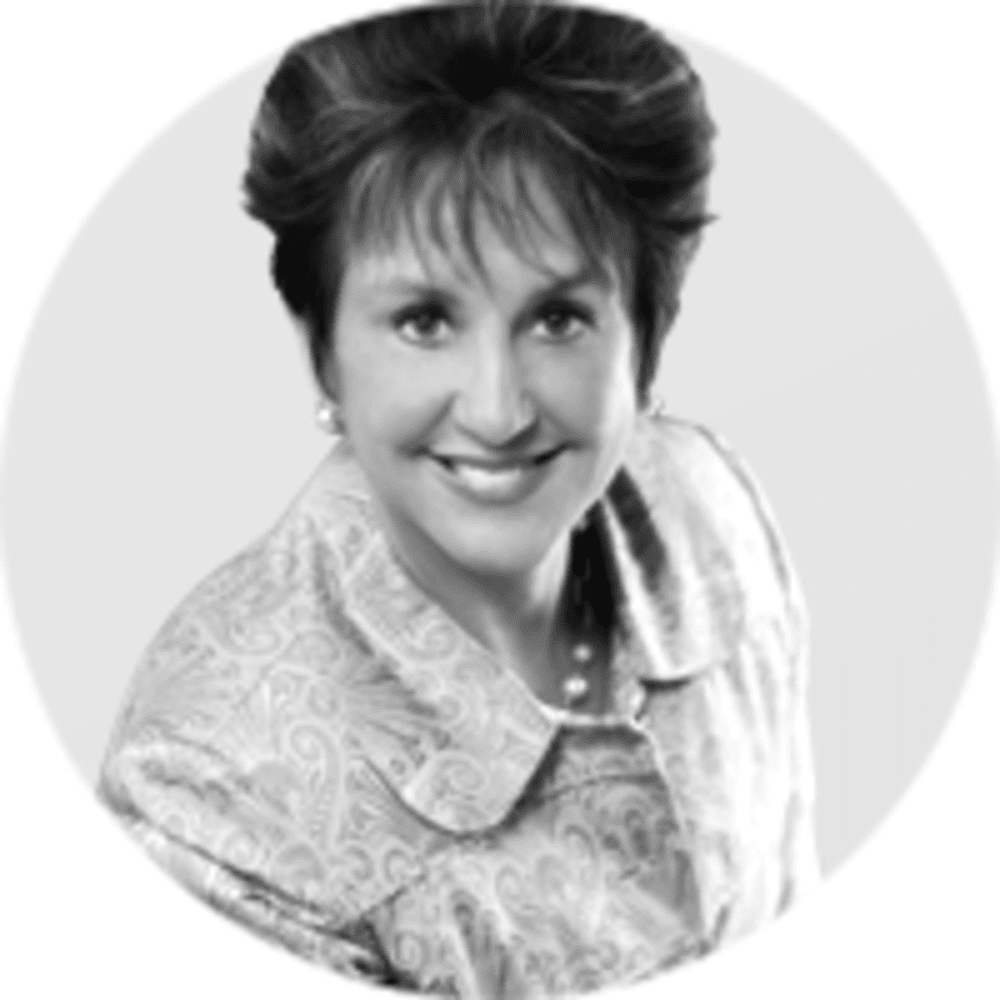 Cynthia Cobb, DNP, APRN
Dr. Cynthia Cobb is a nurse practitioner specializing in women's health, aesthetics and cosmetics, and skin care. She graduated from Chatham University in 2009. Dr. Cobb is a faculty member at Walden University and is also the founder and owner of the medical spa Allure Enhancement Center. She has also produced numerous publications over the years.