Nurse Educators Hack Away Their Problems
Nurse educators hosted a hackathon for fellow nurses to brainstorm community outreach service opportunities for Advocate Health Care's new graduate nurse residency program.
Hackathons are structured group brainstorming events for generating viable solutions for a predetermined problem.

After the nursing hackathon, the leaders authored a paper for the American Journal of Nursing.

Nursing schools and students can be valuable contributors to hackathons, leading to an enriched educational experience.
Today's nursing culture requires creative problem-solving skills to address stubborn problems. Conventional problem-solving committees can be cumbersome and time-consuming.
Hackathons can provide healthcare systems or departments with the tools to solve problems more quickly. Innovative thinking and interprofessional collaboration can become problem-solving catalysts.
What Is A Hackathon?
Simply put, a hackathon is a problem-solving event. A predetermined problem, often unknown to hackers ahead of time, is "hacked" for a solution. The process starts with groups rapidly brainstorming ideas, drafting a plan, and revising it after the initial feedback.
Groups pitch their proposal to a panel of experts to win the most valuable pitch (MVP). Often, the winning pitch receives funding and is fast-tracked to implementation.
Nurse Educators Host Their First Hackathon
Veronica Bigott, MSN, RN-BC, ACNS-BC, MEDSURG-BC, NPD-BC, is a nursing professional development specialist in the new graduate nurse residency (NGNR) transition-to-practice program at Advocate Health Care in Downers Grove, Illinois.
In leading the department's first hackathon, Bigott and the planning committee invited professional development practitioners to participate.
The hackathon's purpose was to design a community outreach and engagement option for interested nurse residents in the NGNR program. The nurse residents could then join in fast-tracking the implementation of the winning MVP.
"The hackathon is known for rapid innovation. It aligns with the organization's culture to foster an environment where all ideas can be valued and be applied at the bedside and really beyond into a community setting." Bigott told NurseJournal. Her paper detailing the event, "Hackathons: Practical Problem-Solving for Nurse Educators," is featured in the July 2023 publication of the American Journal of Nursing.
Nine hackers were divided into three teams, and the leaders gave little information on the topic beforehand. Each team had a neutral facilitator to help the group stay focused on objectives, take notes, and provide guidance. For 35 minutes, participants rapidly generated ideas, choosing one to ultimately pursue.
Teams later presented their concepts to the other groups for feedback and worked to revise their plan as needed. Each group then pitched their proposal to a panel of experts in social determinants of health. The judges chose the winning project using a Likert scale, measuring creativity, sustainability, and potential nurse engagement.
The hackers were given surveys after the event about their experience. Although having little information beforehand caused some apprehension, the participants reported the excitement and momentum kept the ideas flowing. Feedback also included having the event in the morning instead of the afternoon and knowing the scoring criteria.
Student Nurses Can Hack
Student nurses who want to participate in a hackathon may feel anxious and out of place among seasoned nurses and those with advanced degrees. However, a supportive and engaging environment helps encourage all participants, leaders said.
This collaborative atmosphere can generate excitement and creativity regardless of credentials. While a learning curve is natural, Bigott said the effort was worthwhile for all nurses and hospital staff, as it facilitates quicker answers to common challenges.
"This is a great way for nursing students to generate out-of-box thinking," Bigott said. "Coming together, they can think about things differently and enhance teamwork. It would be completely appropriate in the academic world."
You might be interested in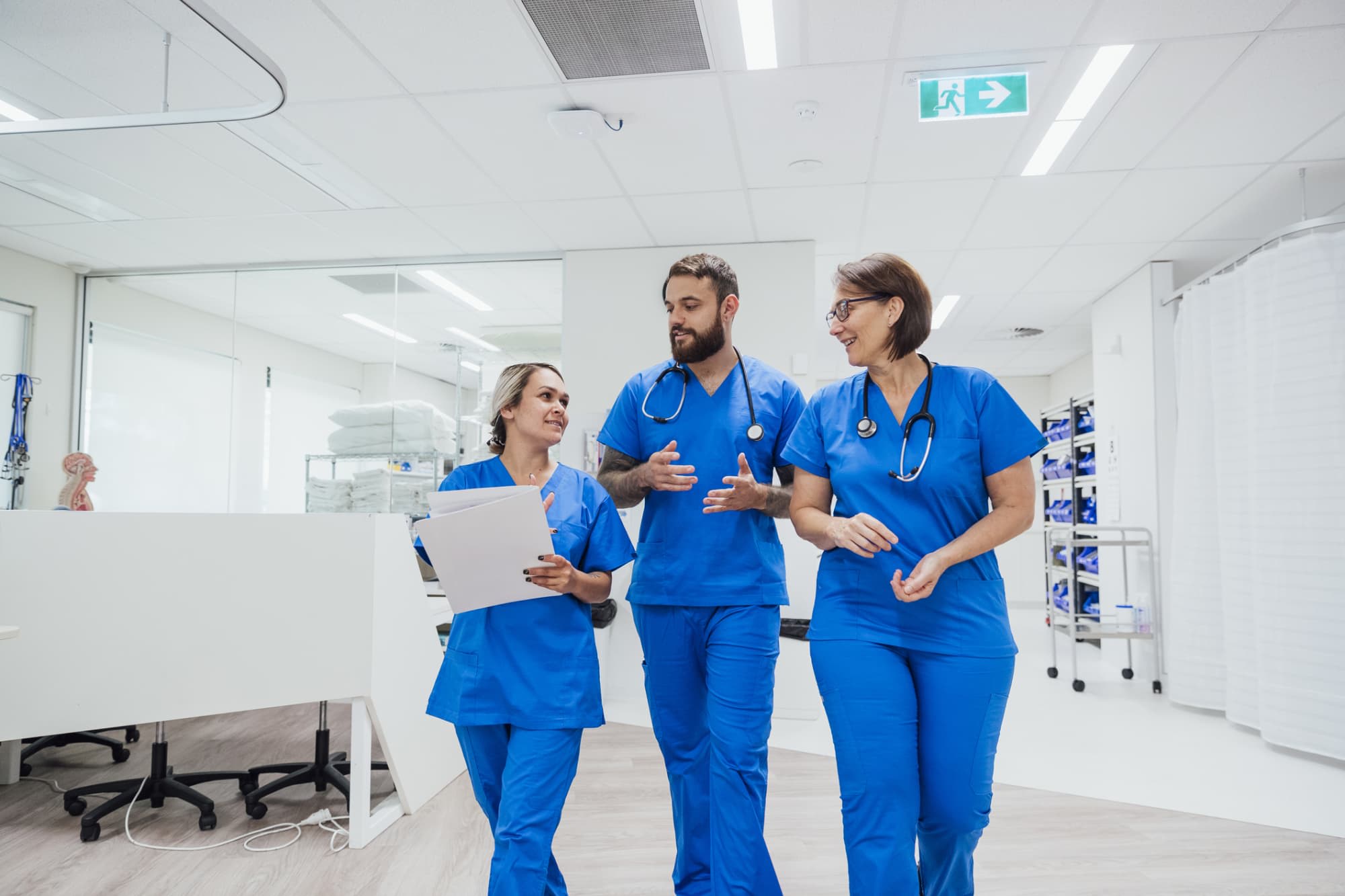 How Many Nursing Jobs Are There in the US?
Nursing is the largest healthcare profession. Discover the number of nursing jobs in the U.S. and learn how to become an RN.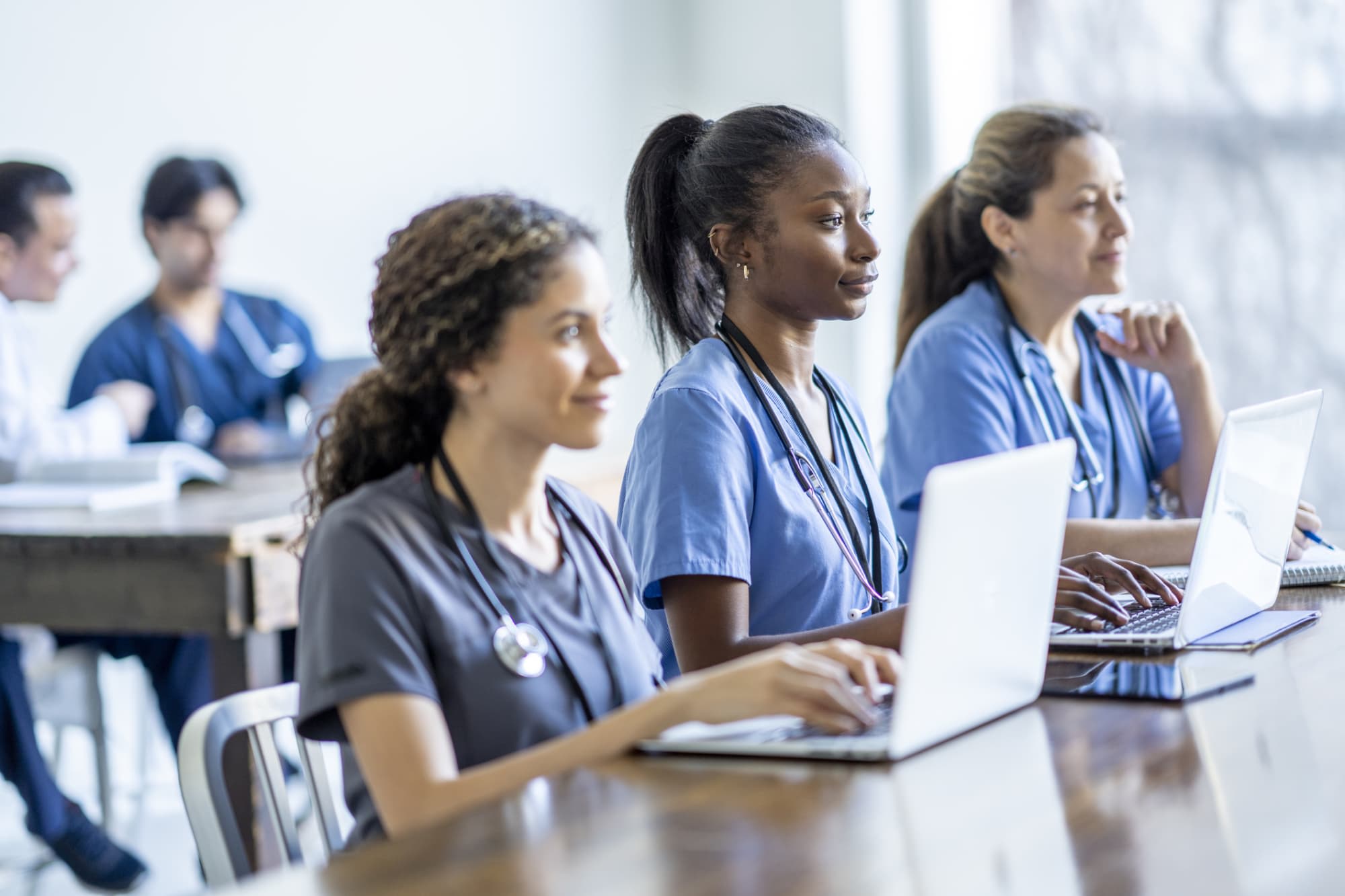 Free Nursing School: What You Should Know About the Nurse Corps Scholarship Program for 2024
Nursing students with limited financial options might consider the HRSA Nurse Corps Program for free nursing school and a two-year work commitment.
NurseJournal.org is an advertising-supported site. Featured or trusted partner programs and all school search, finder, or match results are for schools that compensate us. This compensation does not influence our school rankings, resource guides, or other editorially-independent information published on this site.
Are you ready to earn your online nursing degree?
Whether you're looking to get your pre-licensure degree or taking the next step in your career, the education you need could be more affordable than you think. Find the right nursing program for you.