Man Establishes WVU School of Nursing Scholarship to Honor His Mother, a Rural West Virginia Nurse
Honoring a mother's legacy, a WVU alumnus created a scholarship for aspiring rural nurses in West Virginia to empower the next generation of caregivers.
A graduate of West Virginia University (WVU), deeply moved by his late mother's lifelong passion for rural nursing, is honoring her memory by establishing a $200,000 scholarship fund. This generous gift will assist students with demonstrated financial need who live in West Virginia and are studying at the WVU School of Nursing.
Jason G. Cooper created the Julia Nell Cooper Memorial Nursing Scholarship in loving memory of his mother who dedicated over three decades to nursing. The gift will aid students pursuing a bachelor's degree in the field. Julia died on July 29, 2019, at the age of 77.
West Virginia Origins
Jason grew up in rural West Virginia on a farm alongside his mother. The land was beautiful and abundant in resources, though their home had no indoor plumbing. They relied on subsistence farming and freshwater springs for everything that they ate and drank.
Things were not easy growing up, but Jason and Julia loved their surroundings and neighbors in Ritchie County.
"The people are wonderful in general, and beautiful," he shared. "They would give you the shirt off their back."
Of course, Jason acknowledges the problems that have plagued the area for decades, observing how they have evolved.
"West Virginia is a poor state in the country. It had a high preponderance of, at the time, things like smoking and alcohol issues," he recalled. "But you know, as you fast forward through time, now some of those issues are opioid issues."
These were just some of the challenges Julia encountered in her line of work as a nurse in rural areas.
The Power of Rural Nurses
Julia's work was vital for the health of those around her because of intense community need.
"If you think about the earlier part of my mom's nursing career, it really was to some degree taking care of people that were underserved and underrepresented," Jason said.
Julia had an abiding passion for service and travel. She dedicated more than a decade to the U.S. Army Nurse Corps, where she ultimately achieved the rank of captain. Her work took her to other underserved communities around the country, including New Mexico and Alaska, where she worked with the Navajo and Inupiat tribes, respectively.
"There was a real correlator there between how my mom was helping people in West Virginia and how she saw potentially she could help the Native American community," Jason said.
A Generous Nursing School Gift
Growing up, Jason watched with admiration as his mother dedicated herself to patients in her own backyard and beyond. This dedication extended to her family as well, as she worked long hours and made countless sacrifices to help fund Jason's education.
As a result, Jason has known for a long time that a nursing scholarship is how his mother should be remembered. Now the chief technology officer at Paradigm, a company that helps injured workers and their families navigate healthcare challenges, Jason lives in New Jersey with his family. But his roots remain ensconced in the hills of West Virginia.
"I've been wanting to do something like this for some time, since my mom passed away, to have a legacy in her honor for what she believed in," he explained.
Helping WVU Nursing Students
By establishing this scholarship fund, Jason hopes to empower students the way his mother empowered him.
"I'd love for someone — generations of someones — to get a nursing degree [without] fretting about how they're going to pay back their college education," he said.
Instead of worrying about debt service, Jason said he would rather WVU School of Nursing students focus on their work and study, find their ideal career fit, and use their skills to care for those in need. They can be a traditional or nontraditional student, so long as they want to make a difference in the nursing ecosystem.
Jason acknowledges the need for nurses in West Virginia and other areas where hospital closures are impacting the community, but where scholarship recipients work after schooling is up to them.
"Wherever someone decides to go after their education at West Virginia University, it's going to benefit the community wherever they land," he explained. "And I'm just happy about that."
You might be interested in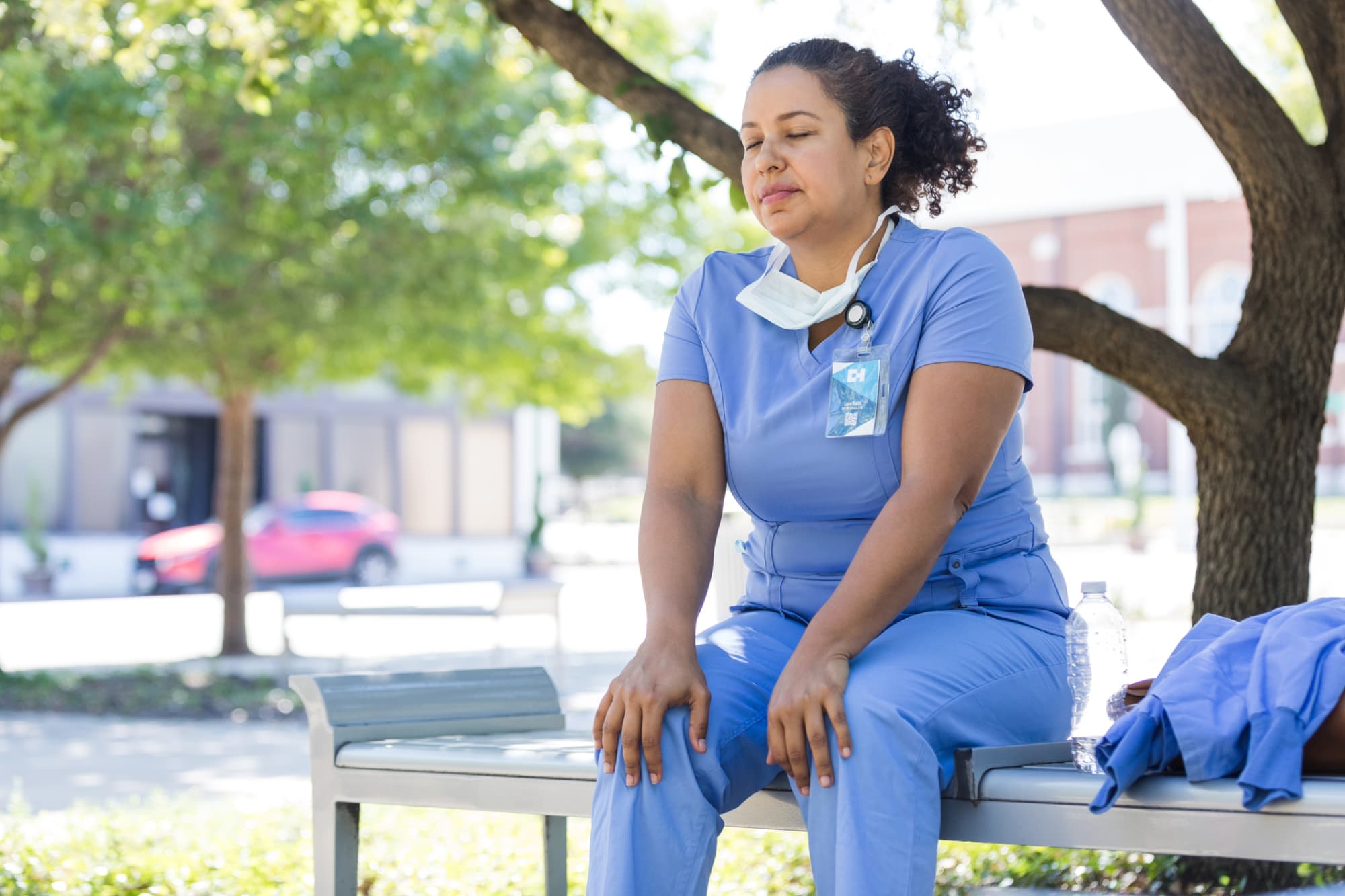 New Study: Meditation Really Does Help Reduce Nurse Burnout
Can meditation help you address nurse burnout? Learn about recent studies and how you can use meditation to ease stress and symptoms of nursing burnout.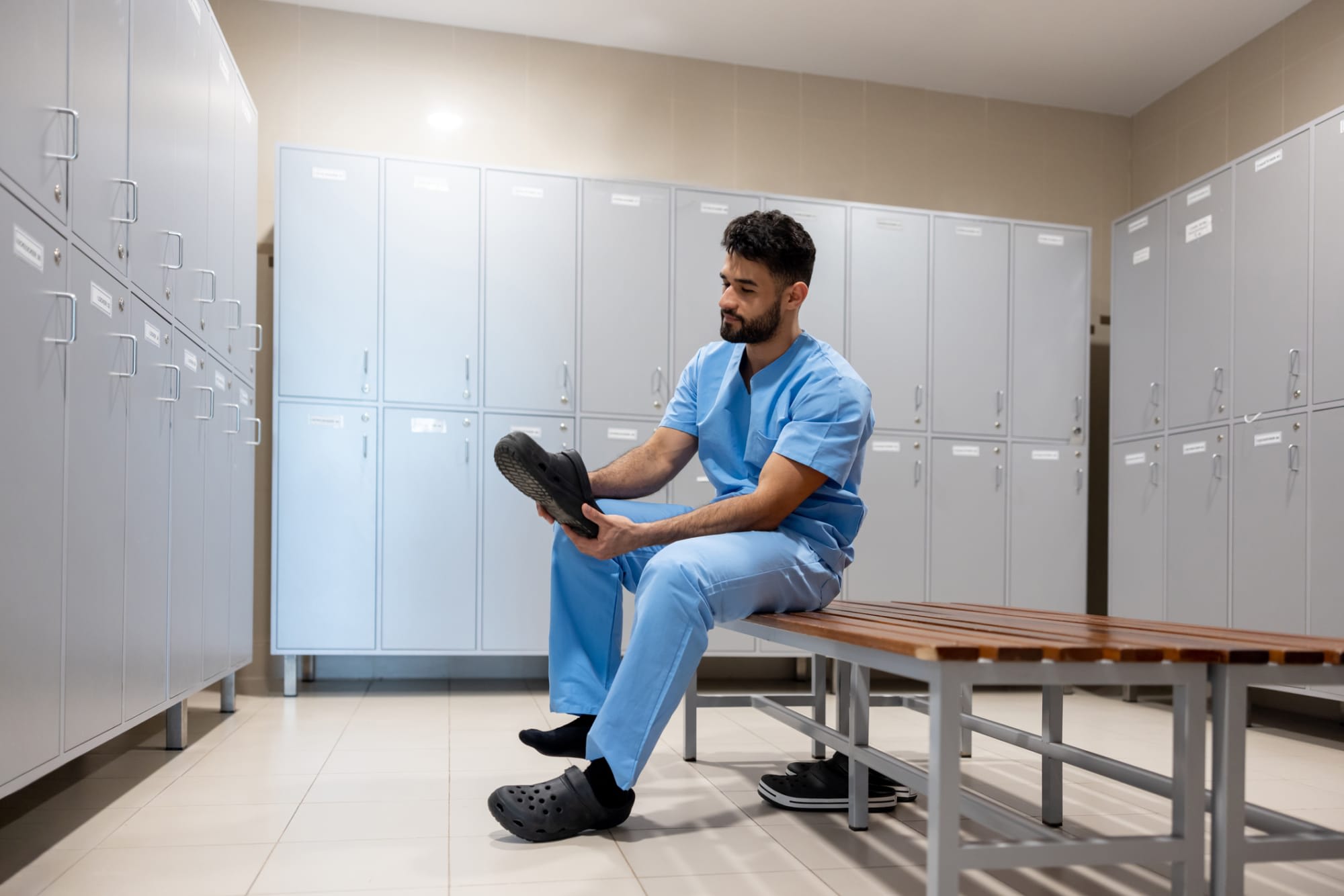 Nursing Shoes Get Really Dirty. Here's How to Keep Them Clean
Data shows that nursing shoes may spread pathogens. Cleaning and disinfecting them doesn't have to be time-consuming when you use these simple steps.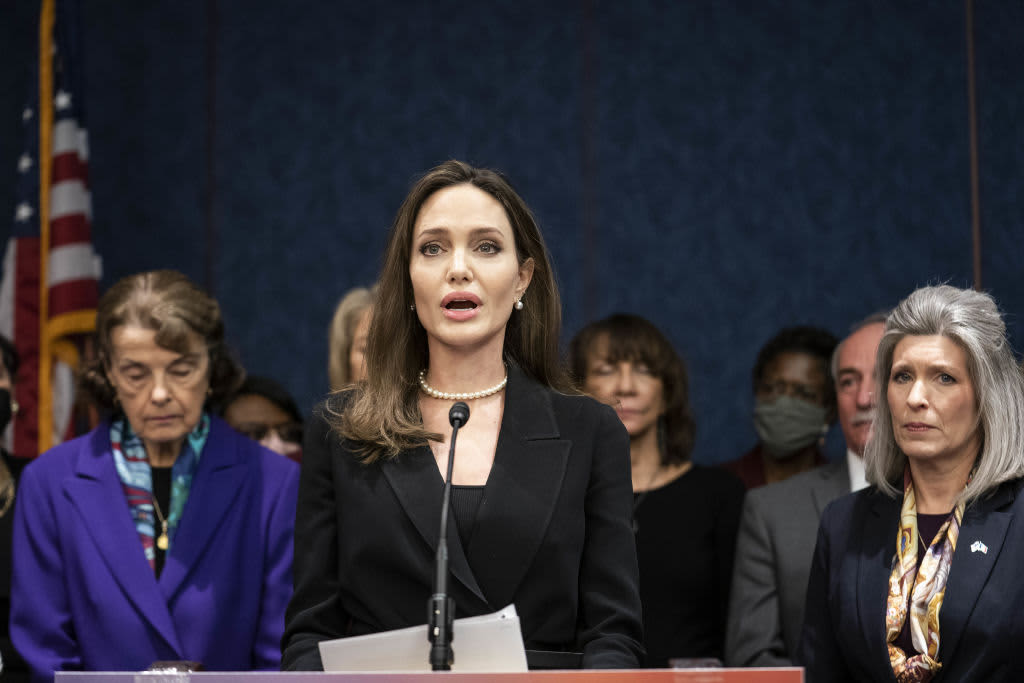 Angelina Jolie Advocates for Nonbiased Forensic Technology for Survivors of Domestic Violence
Angelina Jolie advocates for non-biased forensic technology that detects bruising on all skin types. This approach can help domestic violence survivors on whom bruising is…
Reviewed by
Our Integrity Network
NurseJournal.org is committed to delivering content that is objective and actionable. To that end, we have built a network of industry professionals across higher education to review our content and ensure we are providing the most helpful information to our readers.
Drawing on their firsthand industry expertise, our Integrity Network members serve as an additional step in our editing process, helping us confirm our content is accurate and up to date. These contributors:
Suggest changes to inaccurate or misleading information.
Provide specific, corrective feedback.
Identify critical information that writers may have missed.
Integrity Network members typically work full time in their industry profession and review content for NurseJournal.org as a side project. All Integrity Network members are paid members of the Red Ventures Education Integrity Network.
NurseJournal.org is an advertising-supported site. Featured or trusted partner programs and all school search, finder, or match results are for schools that compensate us. This compensation does not influence our school rankings, resource guides, or other editorially-independent information published on this site.
Are you ready to earn your online nursing degree?
Whether you're looking to get your pre-licensure degree or taking the next step in your career, the education you need could be more affordable than you think. Find the right nursing program for you.