Ask a Nurse: Nonprofit vs. For-Profit Schools for Nursing?
| NurseJournal Staff
In our Ask a Nurse series, experienced nurses provide an insider look at the nursing profession by answering your questions about nursing careers, degrees, and resources.
---
Question: I wanted to know if going to a for-profit nursing school for a BSN will look bad if eventually I wanted to get a master's/doctorate and become a CRNA, NP, or CNM?
Here's the short answer to this question: Probably not. Chances are, getting a bachelor of science in nursing (BSN) from a for-profit BSN program will not hurt your chances of getting into graduate school.
And here's the slightly more complicated answer: Probably not, but it does depend on your specific circumstances.
People choose for-profit colleges for many reasons, like greater accessibility and more flexibility for nontraditional students. That said, for-profit programs can come with some negatives as well, like more expensive tuition costs.
So when researching for-profit schools, put in the work. Looking into factors like accreditation, supervised clinical opportunities, or National Council Licensure Exam for Registered Nurses (NCLEX-RN) pass rates can help you determine the quality of the school. Keep in mind, RN licensure and work experience are major admission considerations when applying to graduate school as well.
This guide takes a comprehensive look at all of these considerations so you can feel confident about your decision.
What Is the Difference Between Nonprofit vs. For-Profit Nursing Schools?
The fundamental difference between nonprofit and for-profit schools involves their financial structure. While both colleges make their money through students' tuition costs, nonprofit schools invest any tuition revenue into educational expenses at the institution. In contrast, for-profit schools dedicate a portion of this tuition money directly to investors, or to noneducational spending like marketing.
This does not necessarily lead to an overall discrepancy in educational quality, although certain outliers may exist. But the distinctions in financial structure can lead to other operational differences, which you can learn about more in detail below.
Price
Thanks to their financial model, for-profit schools tend to be more expensive than nonprofit colleges.
"Because for-profit schools are designed to generate a profit for their shareholders, tuition levels for these programs are generally priced to maximize revenue," says Alaina Ross, a full-time RN and TEAS and NCLEX tutor.
The average price for one year of tuition at a for-profit school was $17,000 in 2017-2018, according to the National Center for Education Statistics. That is considerably more than public, nonprofit schools, which cost an average of $9,000 for that same year.
At the same time, for-profit schools cost less than private, nonprofit colleges — those had an average tuition price tag of $34,600 that same year.
Quality of Education
Just like anything else, you can find outliers for both nonprofit and for-profit nursing schools; some offer stellar education, and some do not. But generally speaking, Ross says students can expect to receive about the same quality of education at either type of school.
"What you get out of nursing school is a direct result of what you put in," Ross says. "So I would focus less on which type of university you'll be attending and focus more on what they offer in terms of clinical experience, professor engagement, lab quality, and more."
Plus, the NCLEX-RN exam can act as an equalizer, ensuring that all students learn what they need to become professional nurses. Regardless of which type of school you attend, a passing grade on the NCLEX-RN is what matters when applying for licensure.
Online Offerings and Flexibility
For-profit schools tend to have more online offerings, and sometimes they only offer distance learning programs. This can be a good option for students who work full time and need flexibility in their schedules. Online programs may also allow individuals to graduate more quickly.
Although in the past some employers may have perceived online nursing programs to offer lesser-quality education, the industry now acknowledges that this is a myth, says Dr. Alvin Mena Cantero, a physician in Cuba and graduate of Walden University's nurse practitioner and doctor of nursing practice programs. This extends to virtual patient visits as well.
"The COVID-19 pandemic has helped to dissolve many of these myths, as most practitioners are now offering telehealth visits in an effort to put both patients' and providers' safety first," Cantero says. "Technology-related skills have helped allow us to keep providing services during the pandemic."
Resources and Clinical Learning Experiences
When researching potential schools, you may find some discrepancies in access to educational technology and opportunities for in-person clinical learning sites.
All nursing programs require supervised clinical experience — and that includes online programs that you might find at for-profit schools. In fact, you might find that for-profit schools have greater access to certain clinical sites.
That's because "in-person clinical sites are becoming difficult to secure and for-profit programs have the increased ability to pay or donate money to clinical sites and therefore have more access," says Jenna Liphart Rhoads, Ph.D., nurse educator and freelance author and editor.
Ultimately, though, each school is different, which is why it is important to do your research before applying to colleges.
Do Employers View Degrees Earned From Nonprofits vs. For-Profits the Same?
It is true that certain nonprofit schools may carry more recognition or come with a robust alumni network. But, in the end, attending a school other than these prestigious institutions won't stop you from finding a job.
"Employers view degrees earned from nonprofit and for-profit nursing schools exactly the same," Liphart Rhoads says, as long as your school possesses accreditation.
Instead, employers are more interested in your individual experiences in nursing schools, like any clinical, lab, and volunteer experiences. This could set you apart more than the name of your school.
"More so than anything, employers want to see extracurricular experience and a passion for the career of nursing," Ross says. "You want a nursing school experience that allows you to build a strong resume through clinical rotations and extracurricular opportunities."
How to Choose Between a Nonprofit and For-Profit Nursing School
When looking for potential schools —nonprofit and for-profit alike —doing thorough research before applying is key.
Pay attention to clinical and extracurricular opportunities, and look at factors like acceptance rates, graduate rates, and NCLEX pass rates. Some of these statistics can be more important than others, as Liphart Rhoads notes.
"Pay more attention to the NCLEX pass-rate and graduation rate of the students," Liphart Rhoads says. "Graduating and successfully passing the NCLEX ... the first time is the true end goal."
Remember, the most important factor when searching for potential schools is accreditation. The accreditation process ensures that academic programs properly prepare students for their careers. As long as you attend an accredited school, you will be ready to take on your first nursing job with a quality education.
In Summary

Most likely, attending a for-profit nursing school will not affect your chances at getting into a nursing master's program. Still, students should put in the research in finding the right school, and they should work to make the most out of their experiences. Students might also consider other factors, like flexibility and affordability. Ultimately, if you get an accredited degree, pass the NCLEX, and obtain nursing licensure, then you've got a good shot at grad school — no matter where you earned your BSN.
Meet Our Contributors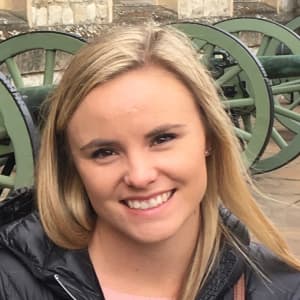 Alaina Ross
Alaina Ross is a full-time RN with 10 years of experience as a postanesthesia care unit (PACU) nurse. On the side, Ross is a TEAS and NCLEX tutor and an expert contributor for Test Prep Insight, a test prep company that helps nursing students prepare for exams like the TEAS and NCLEX.
Dr. Alvin Cantero, DNP, FNP-BC
Dr. Alvin Mena Cantero, DNP, FNP-BC, a graduate of Walden University's MSN-FNP and DNP programs, has provided critical healthcare to more than 6,000 low-income patients in Houston and around the world. A physician in his native Cuba, Dr. Cantero came to the United States as a refugee and earned a BSN so he could continue to be a healthcare provider. After earning his master of science in nursing (MSN) from Walden, he opened the Alvin Clinica Familiar, an urgent and walk-in clinic that provides cost-effective healthcare for patients in Houston's Hispanic and African American communities. Through traveling clinics, he expanded his impact worldwide, providing home health visits in rural Texas towns, sponsoring a community clinic in Cairo, and traveling to Haiti to provide wellness checks to people affected by the 2010 earthquake.
Jenna Liphart Rhoads, Ph.D.
Jenna Liphart Rhoads, Ph.D., is a nurse educator and freelance author and editor. She holds a BSN from Saint Francis Medical Center College of Nursing and an MS in nursing education from Northern Illinois University. Rhoads earned a Ph.D. in education with a concentration in nursing education from Capella University, where she researched the moderating effects of emotional intelligence on stress and GPA in military veteran nursing students. Her clinical background includes surgical-trauma adult critical care, interventional radiology procedures, and conscious sedation in adult and pediatric populations. She currently resides in Texas with her husband and two children.
Feature Image: FatCamera / E+ / Getty Images
NurseJournal.org is an advertising-supported site. Featured or trusted partner programs and all school search, finder, or match results are for schools that compensate us. This compensation does not influence our school rankings, resource guides, or other editorially-independent information published on this site.
Are you ready to earn your online nursing degree?
Whether you're looking to get your pre-licensure degree or taking the next step in your career, the education you need could be more affordable than you think. Find the right nursing program for you.
Popular Resources
Resources and articles written by professionals and other Nurses like you.