Credit: Marcos Homem / Getty Images
In our Ask a Nurse series, experienced nurses provide an insider look at the nursing profession by answering your questions about nursing careers, degrees, and resources.
---
Question: Hi, I was considering earning my bachelor of science in nursing and began taking anatomy and physiology courses, but with my full-time schedule as a program and policy specialist in a large public health agency, the curriculum was overwhelming. Are there online courses that I can take at my own pace to earn my AA or BS in nursing? I had wanted to earn my clinical credential so that I could contribute to policy changes to improve healthcare access and quality.
Many working people are seeking to earn a degree and looking for programs that fit their unique needs. Even busy working parents are looking for flexible nursing plans to earn a degree while taking care of their family responsibilities.
In the past 10 years, nursing programs have tailored programs to meet the needs of people just like you, who need to work as they attend school.
This has been a benefit to nursing candidates and has helped to address the nursing shortage. This shortage is expected to intensify as the baby-boomer generation reaches retirement. The reason for this is two-fold. Not only will the loss of seasoned staff impact healthcare delivery, but so will the increasing number of older adults who need care for chronic diseases.
In each case, working adults need to strategize and plan to include another obligation into their daily activities to successfully complete their nursing program. Let's see what nursing program options are available for working adults.
Online BS and AA Degree Options
We have good and bad news.
The good news:
You can complete almost all your coursework for your nursing degree online.
The bad news:
There are clinical skill requirements that cannot be completed entirely online.
There are several online degree options and variables that you must consider before you choose. The first factor to consider is whether you want an associate degree in nursing (ADN) or a bachelor of science in nursing (BSN) degree.
Nursing candidates may choose between:
an ADN, which is a two-year degree

a BSN, which is a four-year degree
Choosing a Program
Both degrees allow you to sit for the National Council Licensure Examination for Registered Nurses (NCLEX-RN), which you must pass to practice nursing. To take the NCLEX, the school you graduate from must be accredited. This nursing school accreditation documents that the school's program meets standards for RNs to practice.
If you choose an ADN degree, ADN-to-BSN online programs will help you quickly earn your bachelor's degree. This is important since many employers are seeking BSN-prepared nurses.
A BSN degree provides a more in-depth approach to nursing research, management, and the physical and social sciences. This can enhance professional development and prepare a nurse for a broader scope of practice.
The benefits of a BSN education are demonstrated in:
Cost savings for hospitals
Improved leadership skills
Earning a BSN can also expand your RN options for:
A BSN may also become required in the near future. In 2017, New York state passed a bill called "BSN in 10," which mandates all nurses practicing in New York to earn a BSN within 10 years of starting practice.
Program Structure
The next variable to consider is how the program is structured. Even if a program is advertised as "100% online," there are state nursing board requirements for in-person nursing clinicals that must be met to take the NCLEX and get your nursing license. Classes you can complete online include:
Math

English

Technical writing

Pharmacology

Informatics

Nutrition

Psychology

Fundamentals of nursing

Pathophysiology

Anatomy and physiology

Mental health, geriatrics, pediatrics, etc.
Nearly all programs will allow their students to go part time to complete their degree. This allows working students to choose the course load that best meets their needs.
Nursing candidates should work with their academic advisor to create a class schedule that meets the degree requirements and their personal obligations.
The application process is nearly identical to applying to an in-person program. Admission requirements include submitting the following:
An application

High school transcripts

Minimum GPA

Personal essay

Recommendation letters
Depending on the online nursing degree, you may also need to complete an interview and entrance examination. Most schools value volunteer experience and have application fees.
Clinicals Present a Unique Challenge
The clinical experience of your online nursing degree is mandatory to meet accreditation standards. This component allows you to practice what you've learned in a clinical setting. The number of hours you complete will vary depending on your program and state requirements. Whether this is your first nursing degree or advancing to a BSN from an ADN program is also a factor.
Finding your clinical site depends on the level of support offered by your online nursing program. If you have never been licensed, the school will usually help you find a clinical position. Postlicensure students may have support from the program or may be expected to set up their own clinical time with final approval given by the school.
How to Prepare for the Workload
Consider taking these steps to help prepare you for school online and the workload you'll experience in a nursing program.
It might sound compulsive, but getting your home ready for the added workload you're taking on will make your life just a little easier. An orderly home can help you make the transition to additional work. Your goal is to have your home organized so everything has a place and everything is in its place.
Don't obsess over ensuring everything is spick-and-span clean. Rather, be organized enough that you can lay your hands on your bills, pens, menu lists, and books whenever you need them.
Nothing creates more chaos than searching through chaos to find exactly what you need.
One of the biggest appeals to taking classes online is flexibility. Unfortunately, it can also be one of the biggest problems if you don't practice time management as a nursing student. Although you may have your own style of managing your time and responsibilities, here are a few tips that can help improve your time management skills.
1. Create a weekly schedule in which you designate specific hours to read, watch lectures, complete assignments, participate in forums, and study. Create time blocks on your calendar to complete these tasks and add a reminder on your phone.
2. Mark the deadlines for all major assignments in your calendar and then work backward to the date you should start the assignment. Mark the start date in your calendar too. Don't forget to factor anything else that might happen during that time, such as a wedding or vacation, to give yourself enough time.
3. Consider using the Pomodoro technique that uses a timer to break down your work into manageable intervals. Set your timer for 25 minutes and focus those 25 minutes on your task. At the end, take a short 3-5 minute break and then do another 25-minute interval. After completing four rounds, take a longer 20-30 minute break.
Set up an area in your home dedicated to completing your online classes. A flexible online nursing degree will work for you when you have a regular study space that fits your personal study style. In other words, it must be the environment that works best for you.
Ensure you have a high-speed internet connection, headphones to block out any noise or distractions, and the required books and software for the class.
Most of your online classes will have a class forum where students are expected to participate. This helps you engage with classmates and understand the course material. When you have questions or need assistance, this is the place to be.
Set a goal to check your class discussion threads every day and if you feel like you're falling behind, speak up. Don't wait until an assignment is due before asking questions or talking with your professor.
Successfully completing your online nursing degree is all about establishing priorities and sticking with them. Hold yourself accountable for your goals. If you're having trouble prioritizing assignments or keeping up with classwork, pair up with a classmate or enlist another accountability partner.
It's easy to procrastinate on larger projects, but this can cause more stress in your life.
Make your physical and mental health a priority. If you don't, you may find that an illness or burnout puts the brakes on your online classes for a short time. Self-care for nursing students is incredibly important to any form of success. Dedicate time to focus on your health, eating a balanced diet, and getting enough sleep. Without enough sleep, you'll be more prone to making mistakes and getting sick.
Online classes are built on the premise of collaboration with your professors and colleagues. They actively encourage students to complete assignments and discuss lessons together.
Your classmates are part of your support system. They can help champion you when you're discouraged and celebrate with you when you win. They are in the best position of understanding the challenges in working and completing an online nursing program.
You Can Earn Your Nursing Degree Online
Nursing is a unique, rewarding career that offers great potential to healthcare professionals. Nurses have the opportunity to advance their education and career over a lifetime. You aren't limited to working in a hospital or healthcare facility.
Many nurses find their niche working in home care, schools, and prisons. You can work with a broad range of health conditions, or you can specialize in a narrow focus like pediatric rheumatology.
This is a great time to explore your options and enroll in an online nursing degree.
In Summary:
You can complete almost all your coursework online, but there are clinical skill requirements that cannot be completed entirely online.

Nursing candidates may choose between an ADN, which is a two-year degree, and a BSN, which is a four-year degree. Both degrees allow you to sit for the NCLEX-RN, which you must pass to practice nursing.

The clinical component is mandatory and presents a challenge to working students. Talk with your academic advisor before enrolling to create a class schedule that meets the degree requirements. Learn how the school may support your clinical placement.
You might be interested in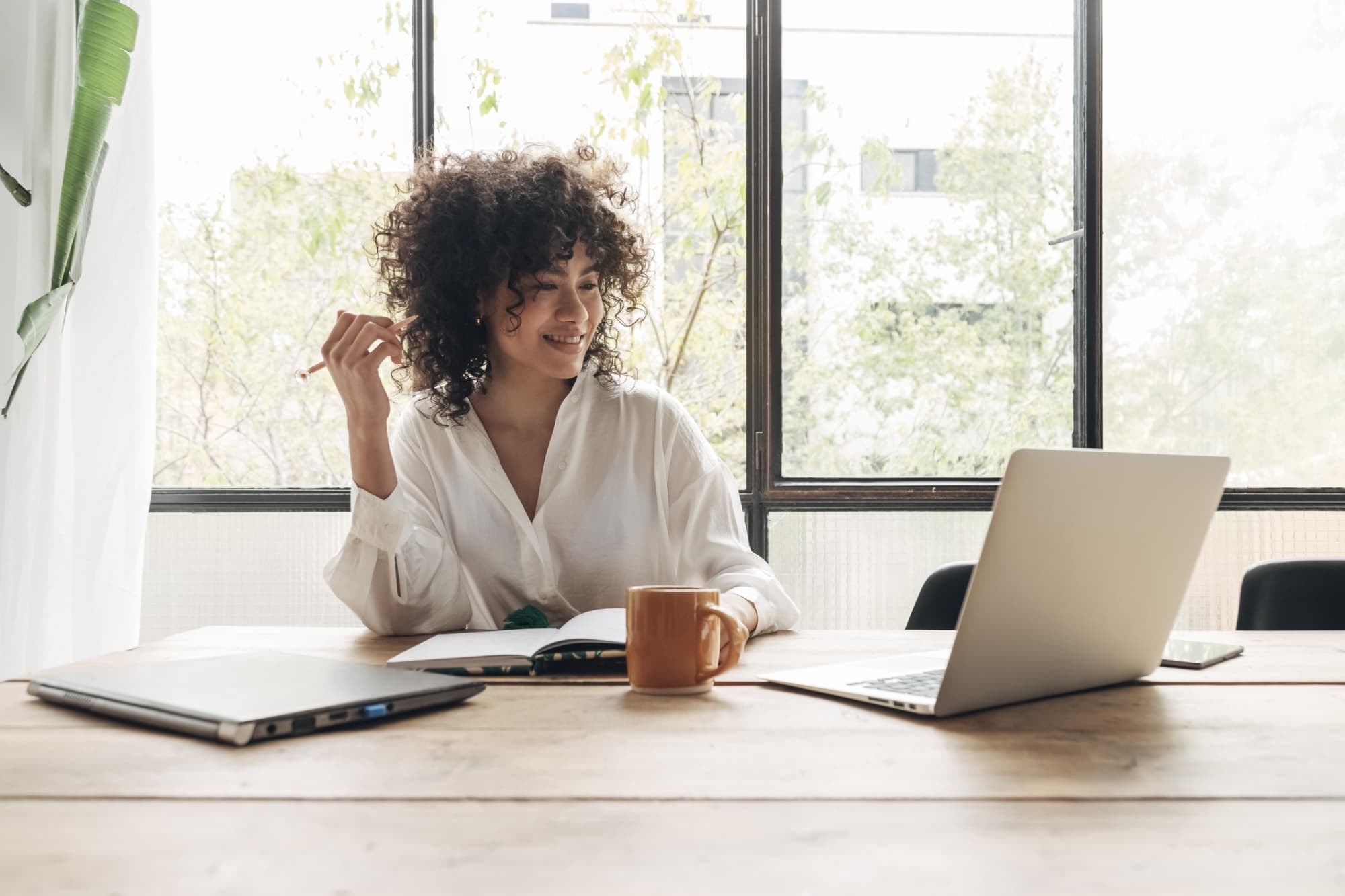 Tips for Nursing Students Taking Online Classes
This guide offers strategies and tips for a seamless switch from on-campus classes to distance learning -- plus resources to keep your future nursing career…
NurseJournal.org is an advertising-supported site. Featured or trusted partner programs and all school search, finder, or match results are for schools that compensate us. This compensation does not influence our school rankings, resource guides, or other editorially-independent information published on this site.
Are you ready to earn your online nursing degree?
Whether you're looking to get your pre-licensure degree or taking the next step in your career, the education you need could be more affordable than you think. Find the right nursing program for you.